Phieren & Lyara had such a blast this day!!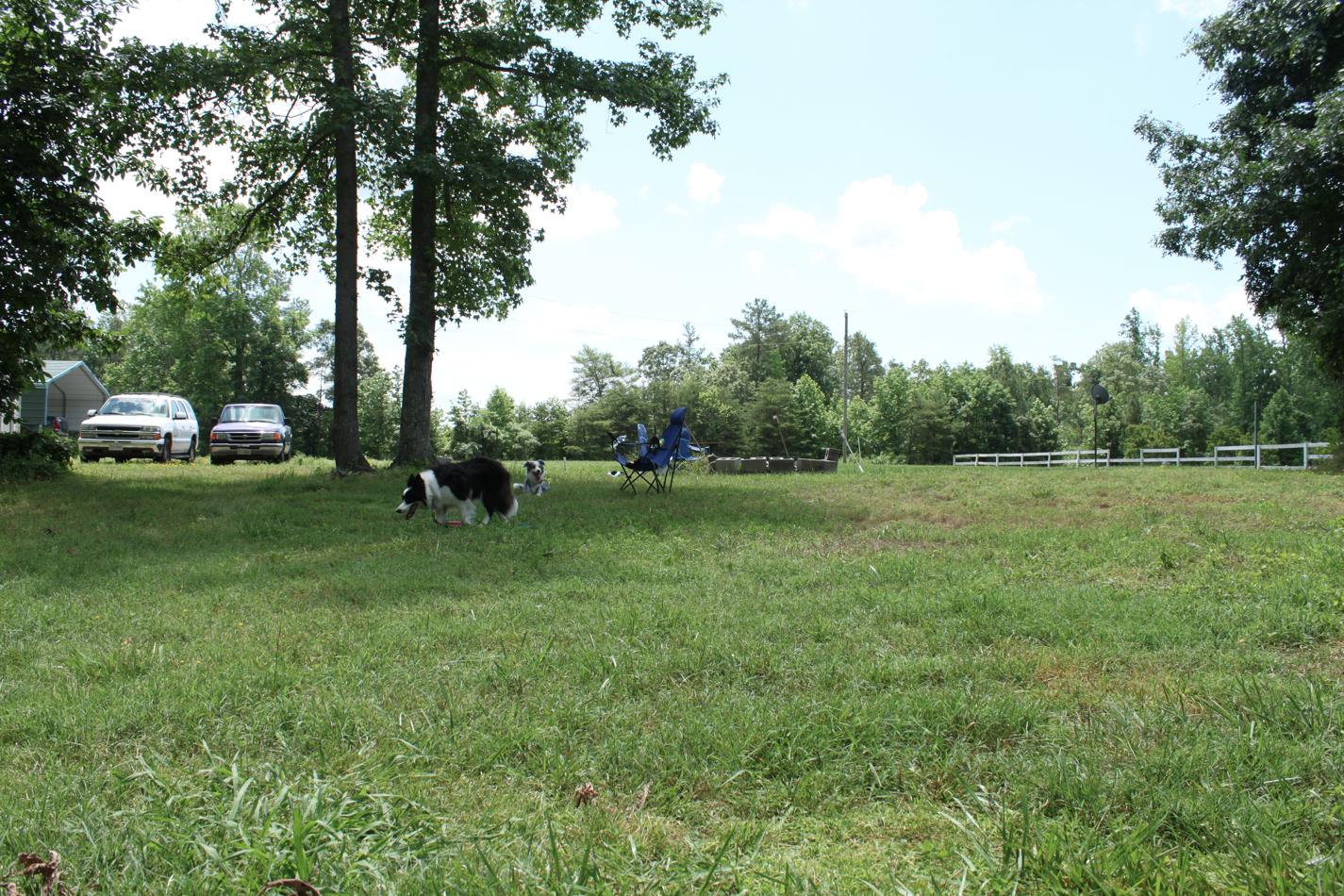 Sarah keeps bringing nice cold water for phieren. :)
Ice cubes as well!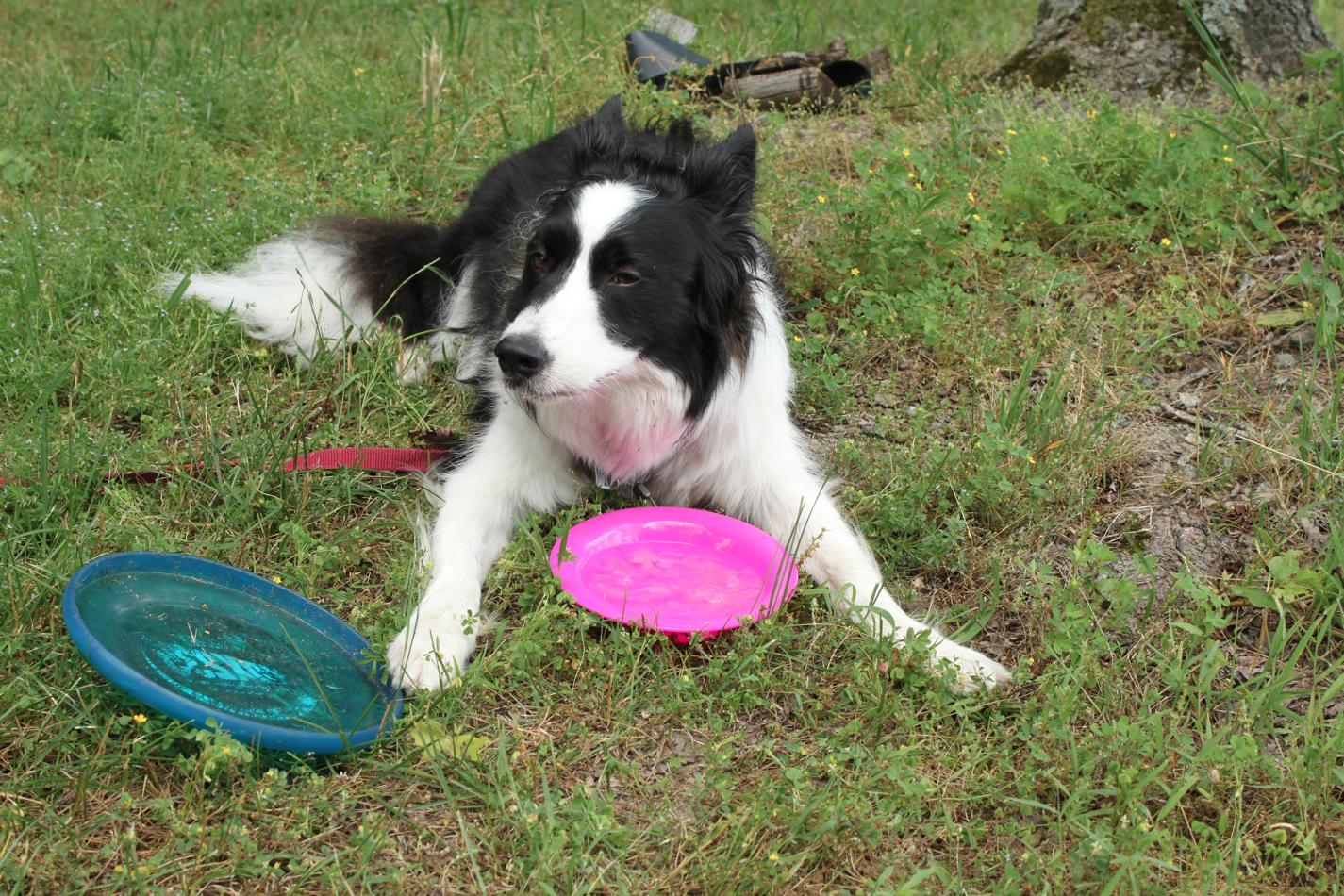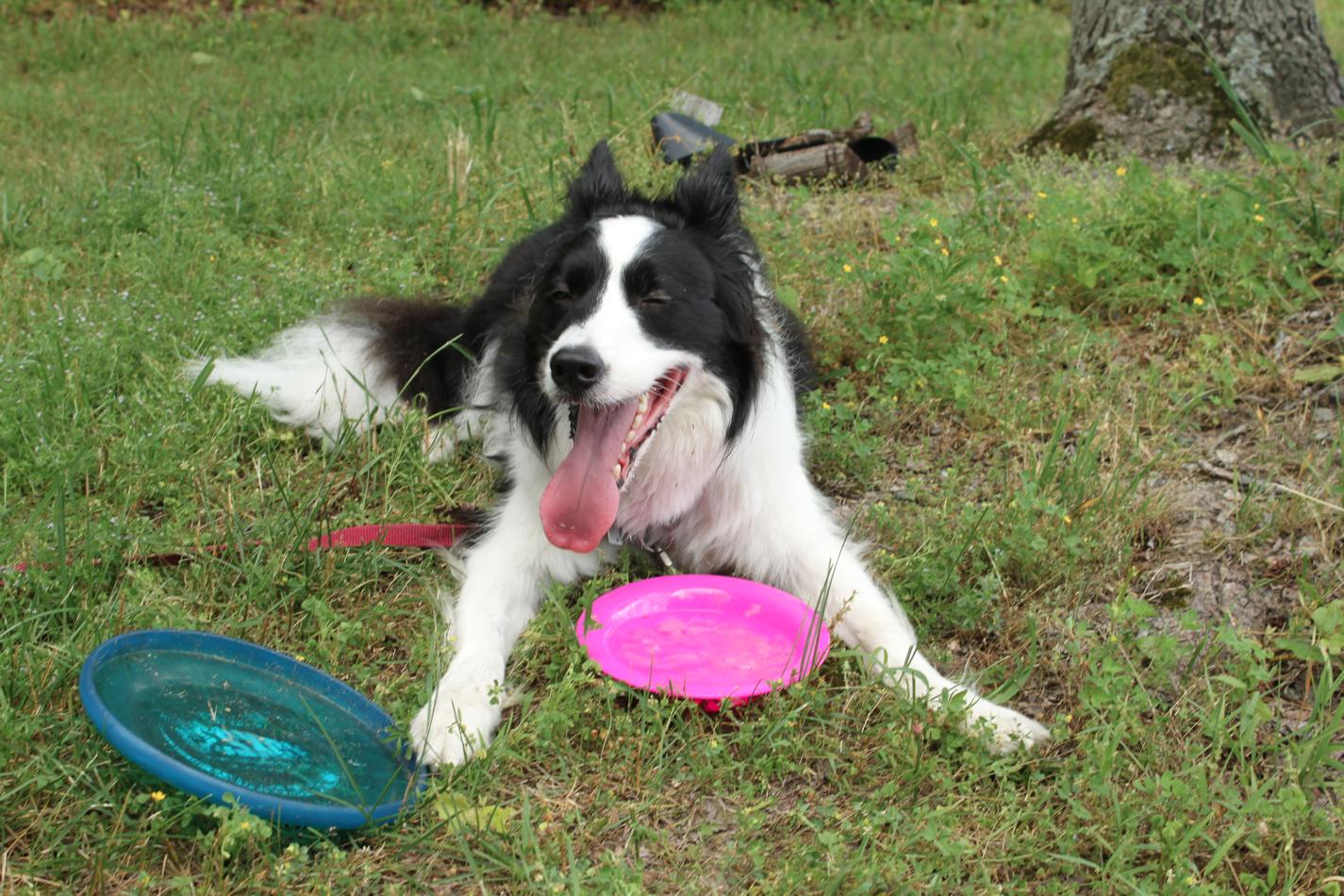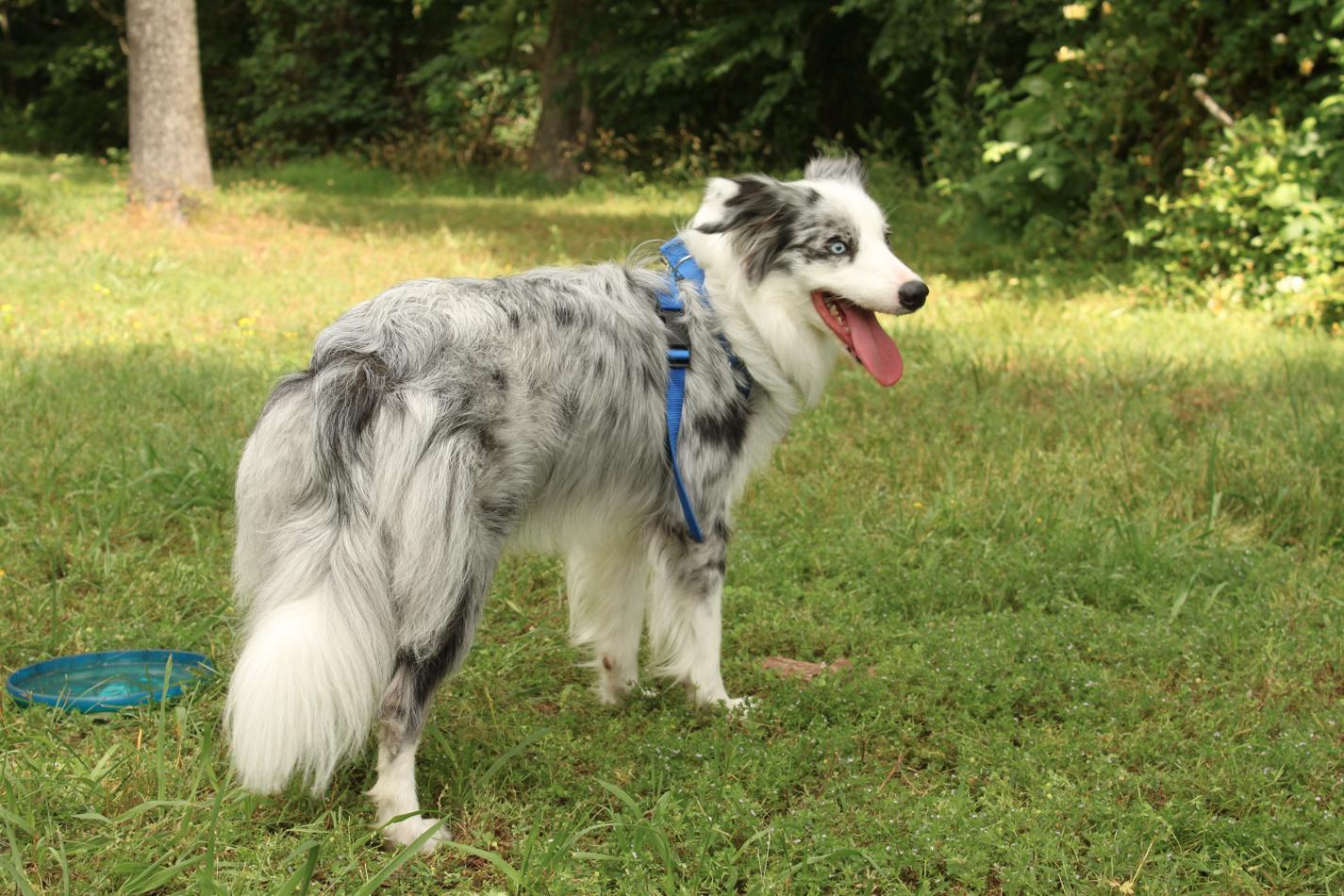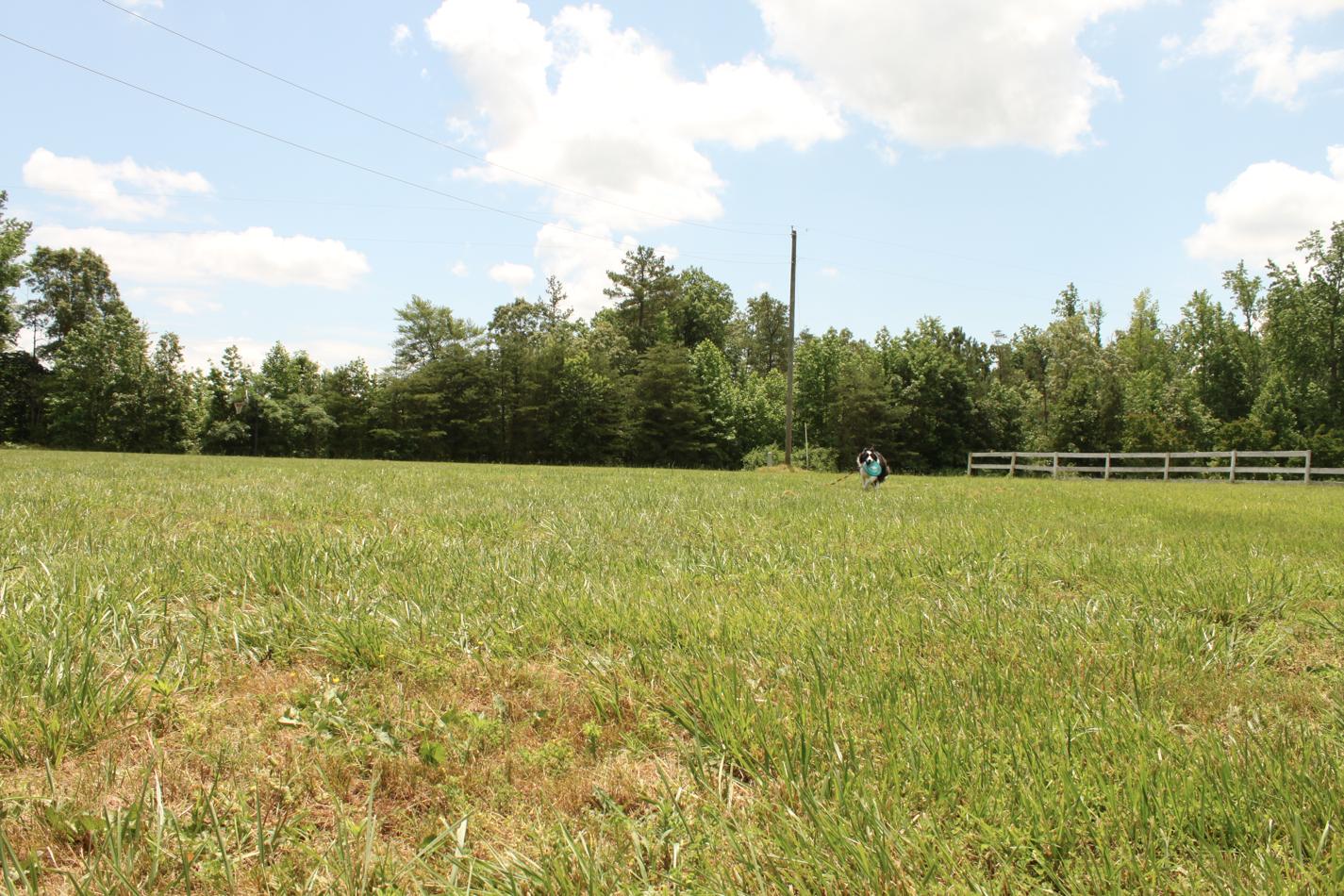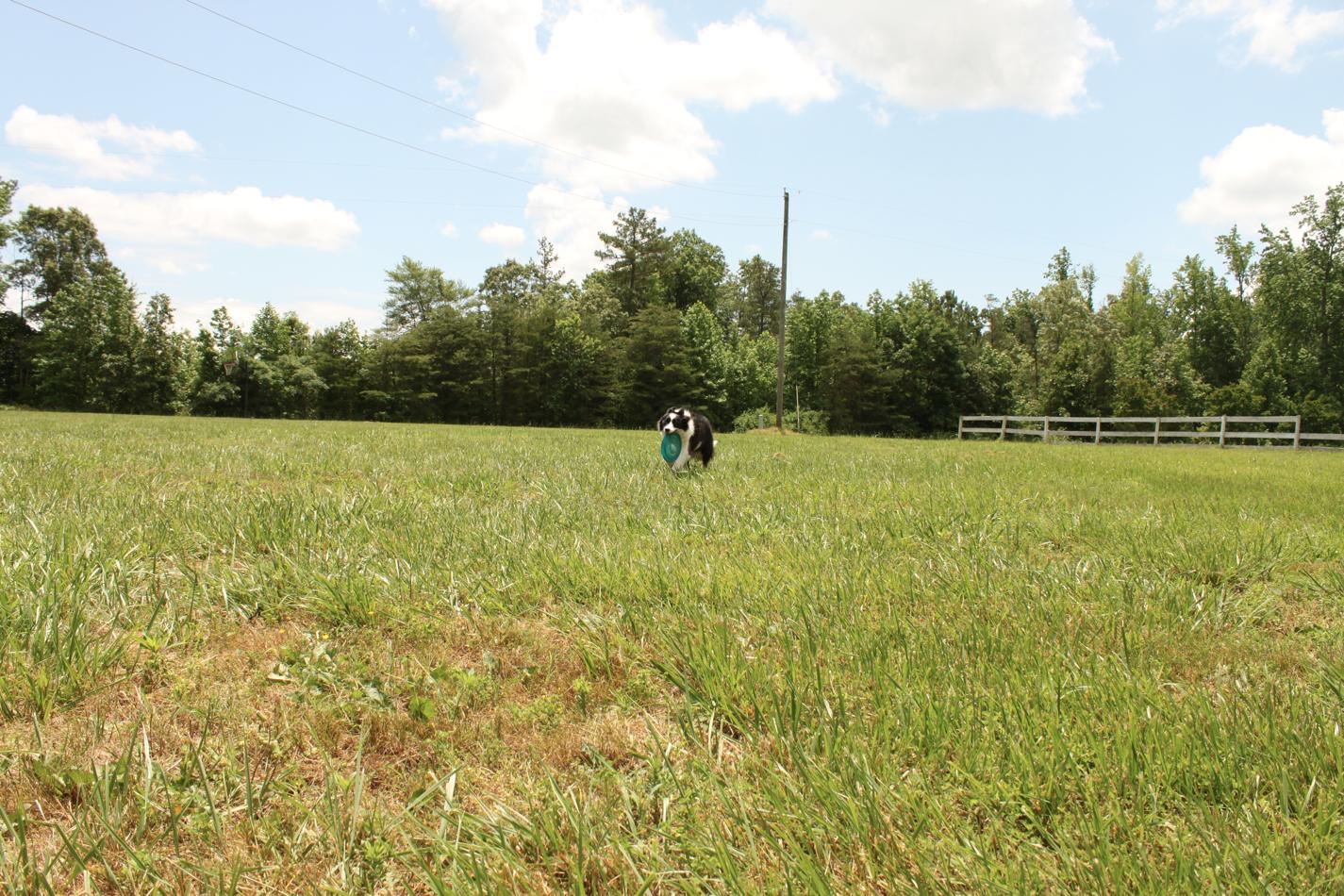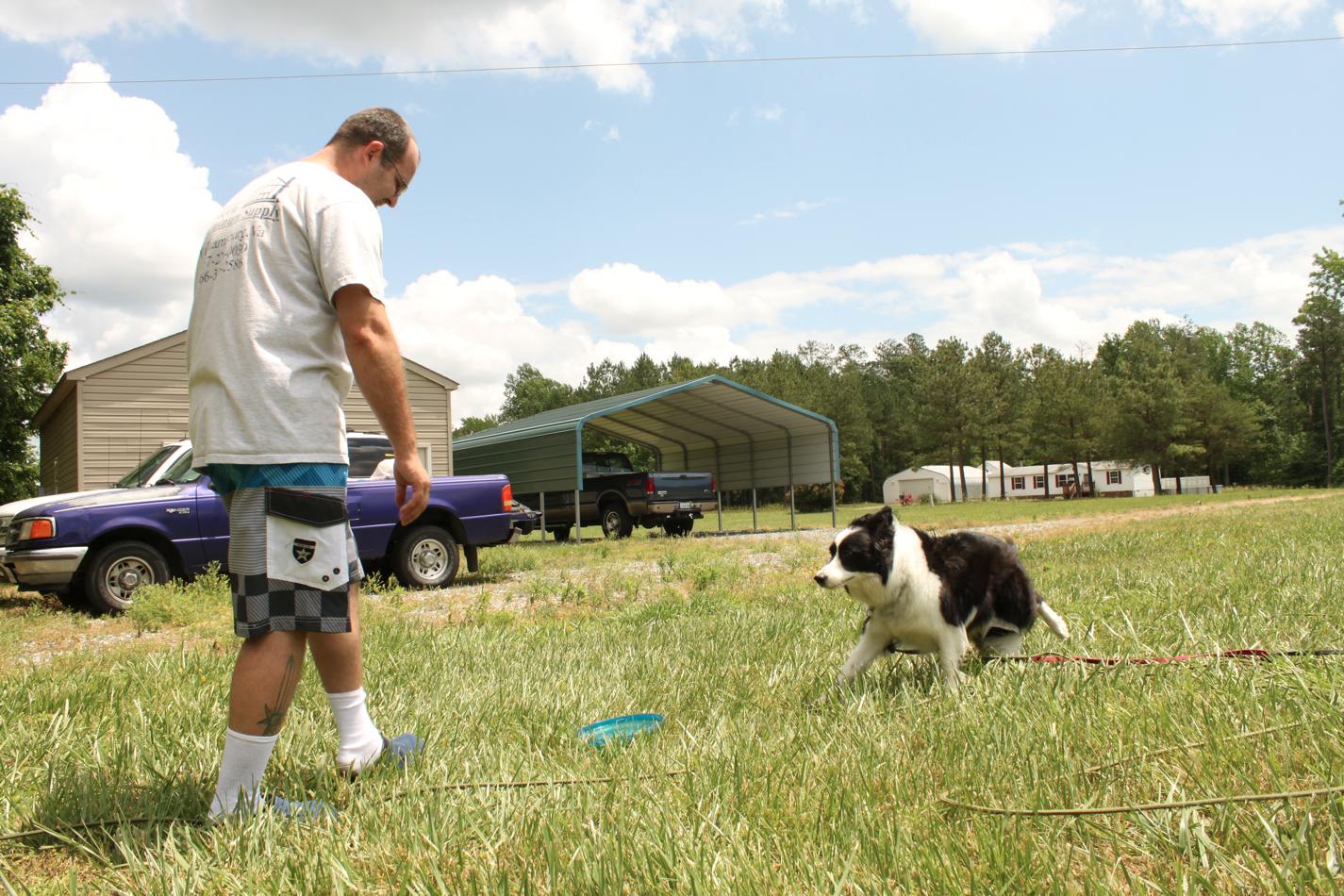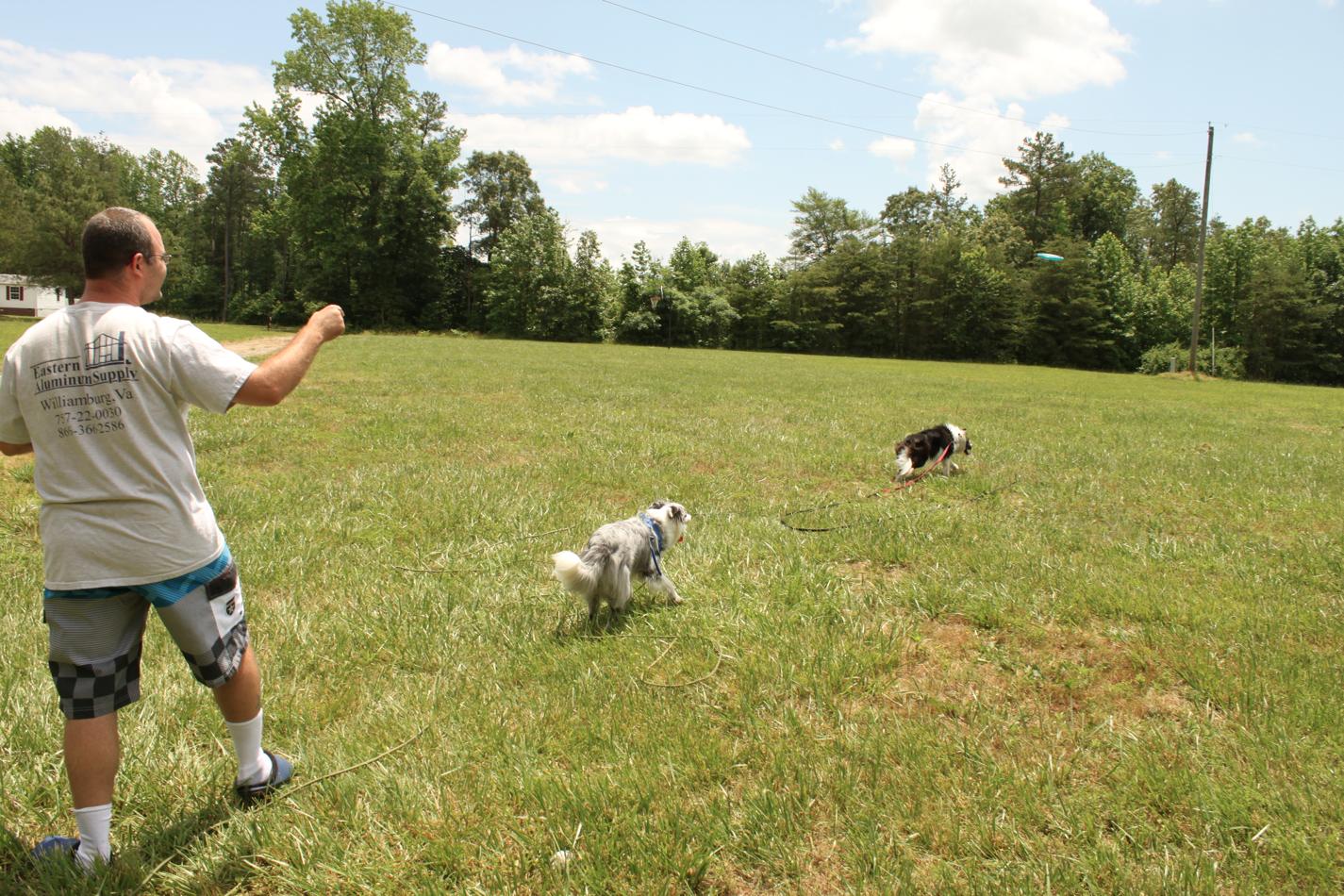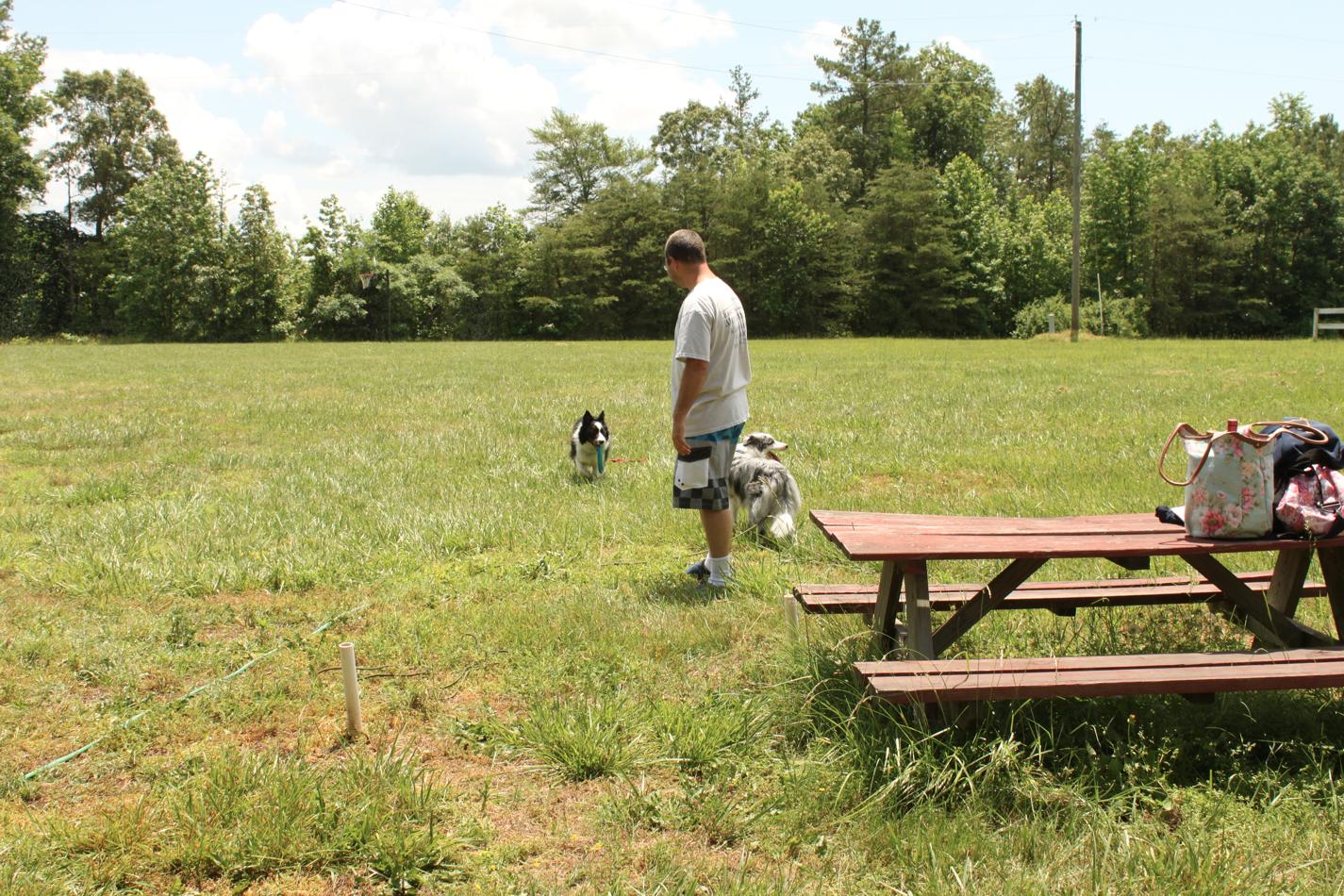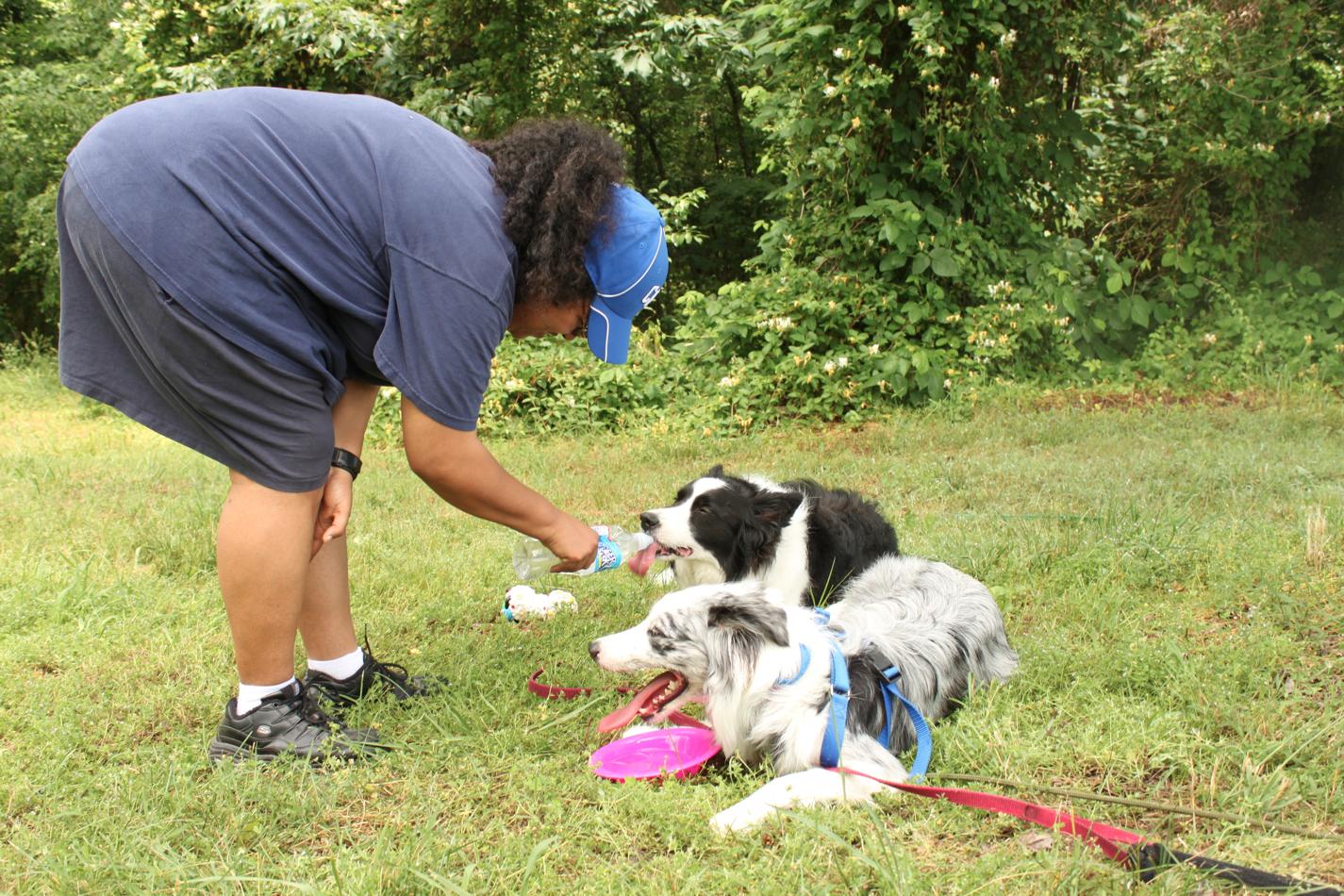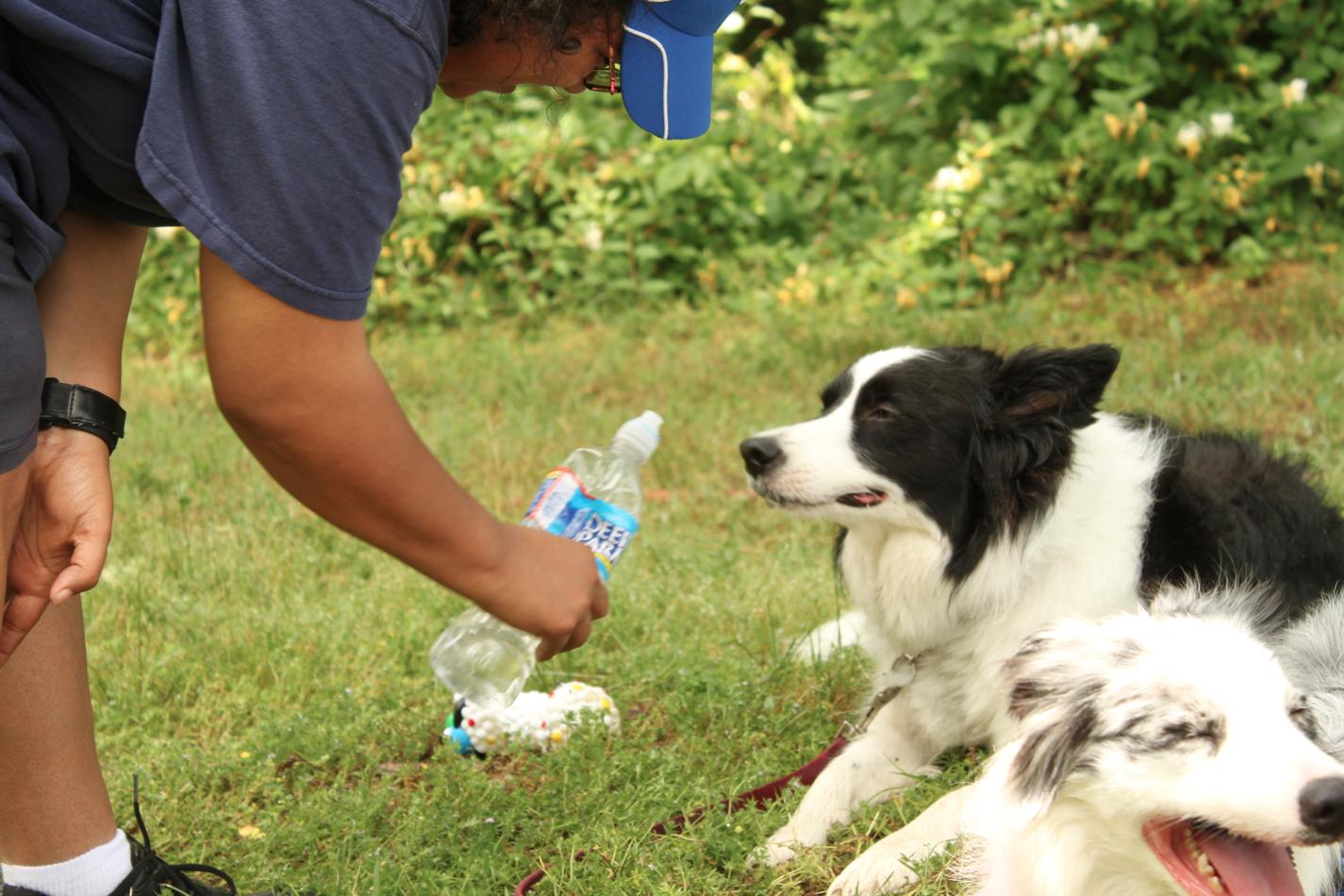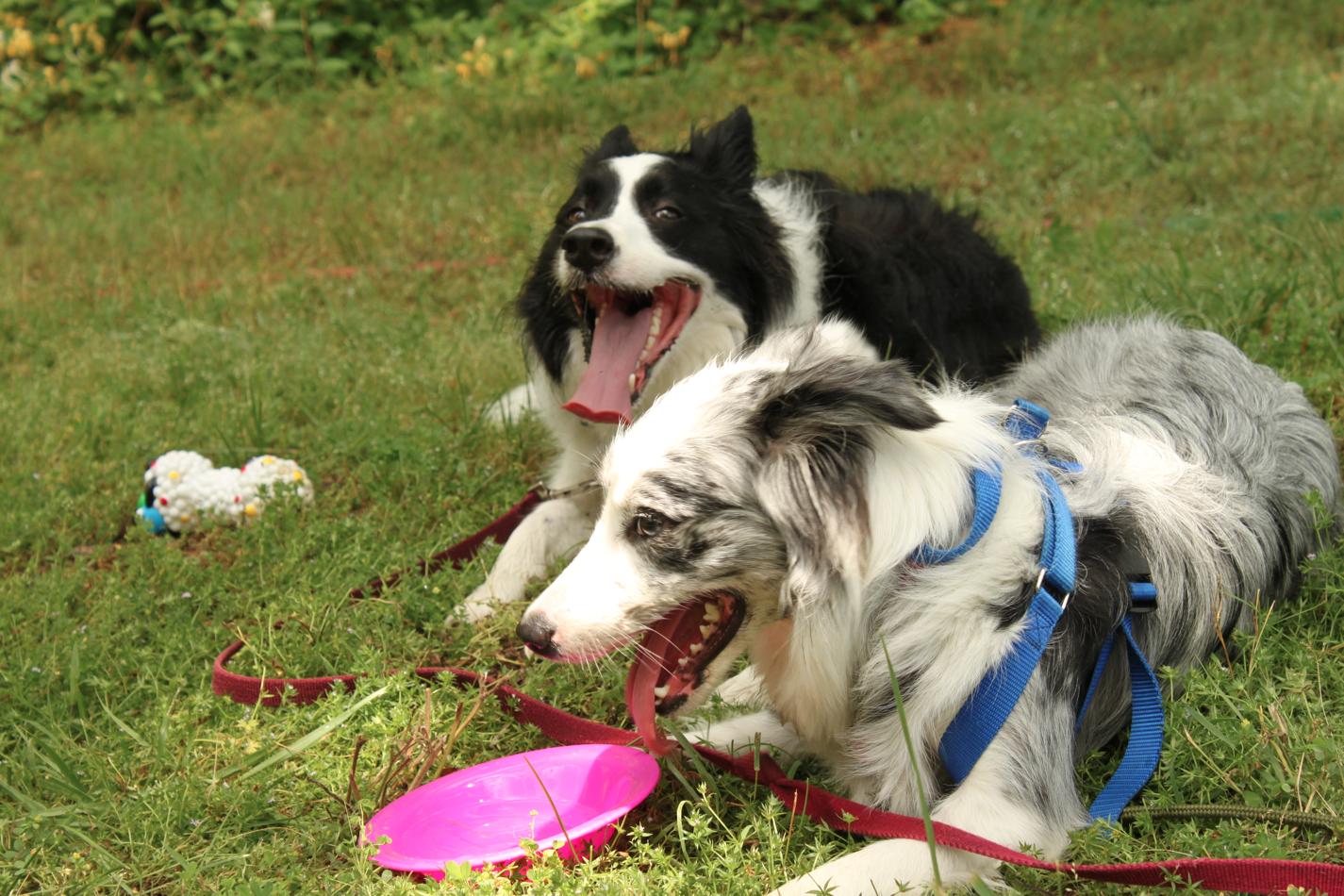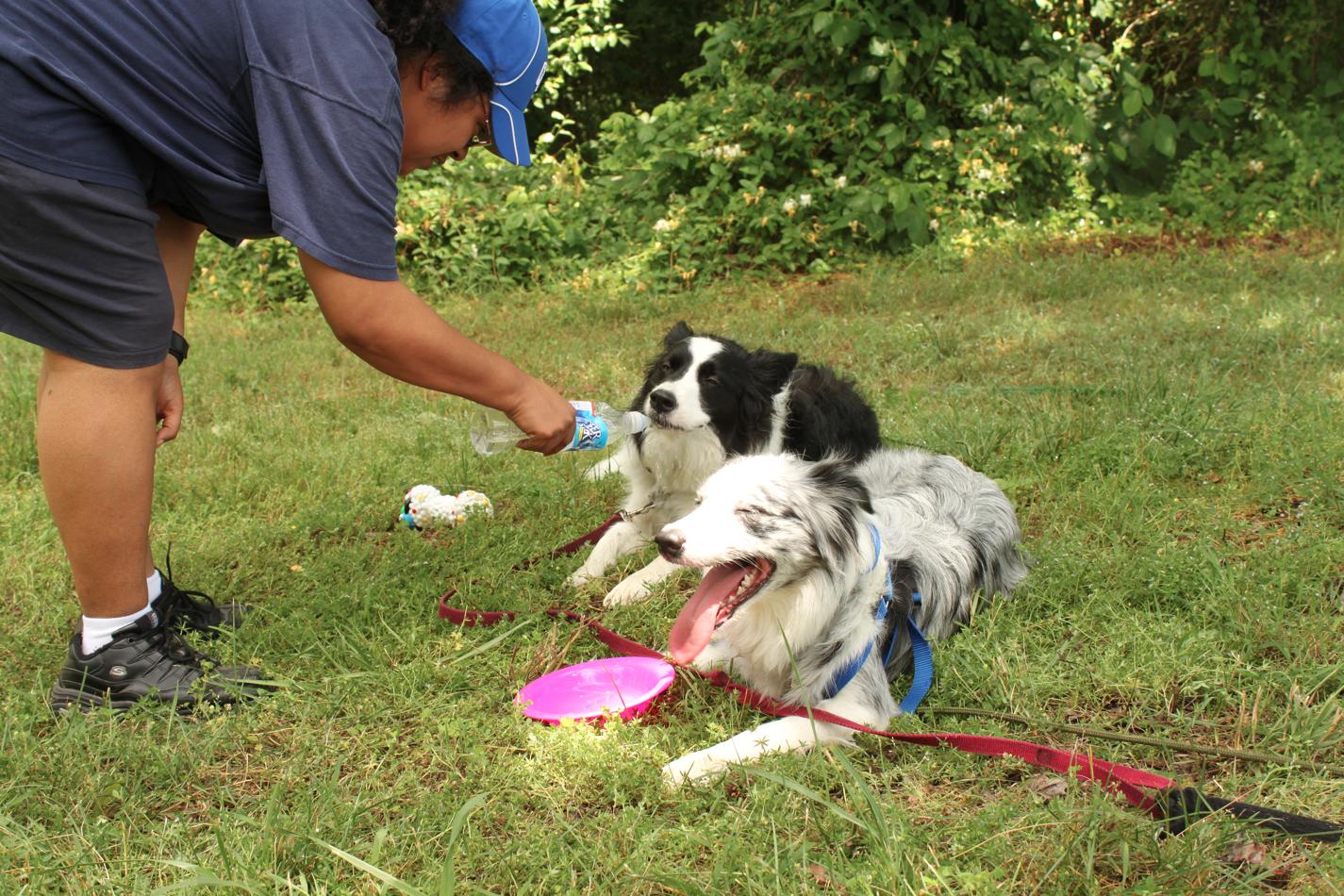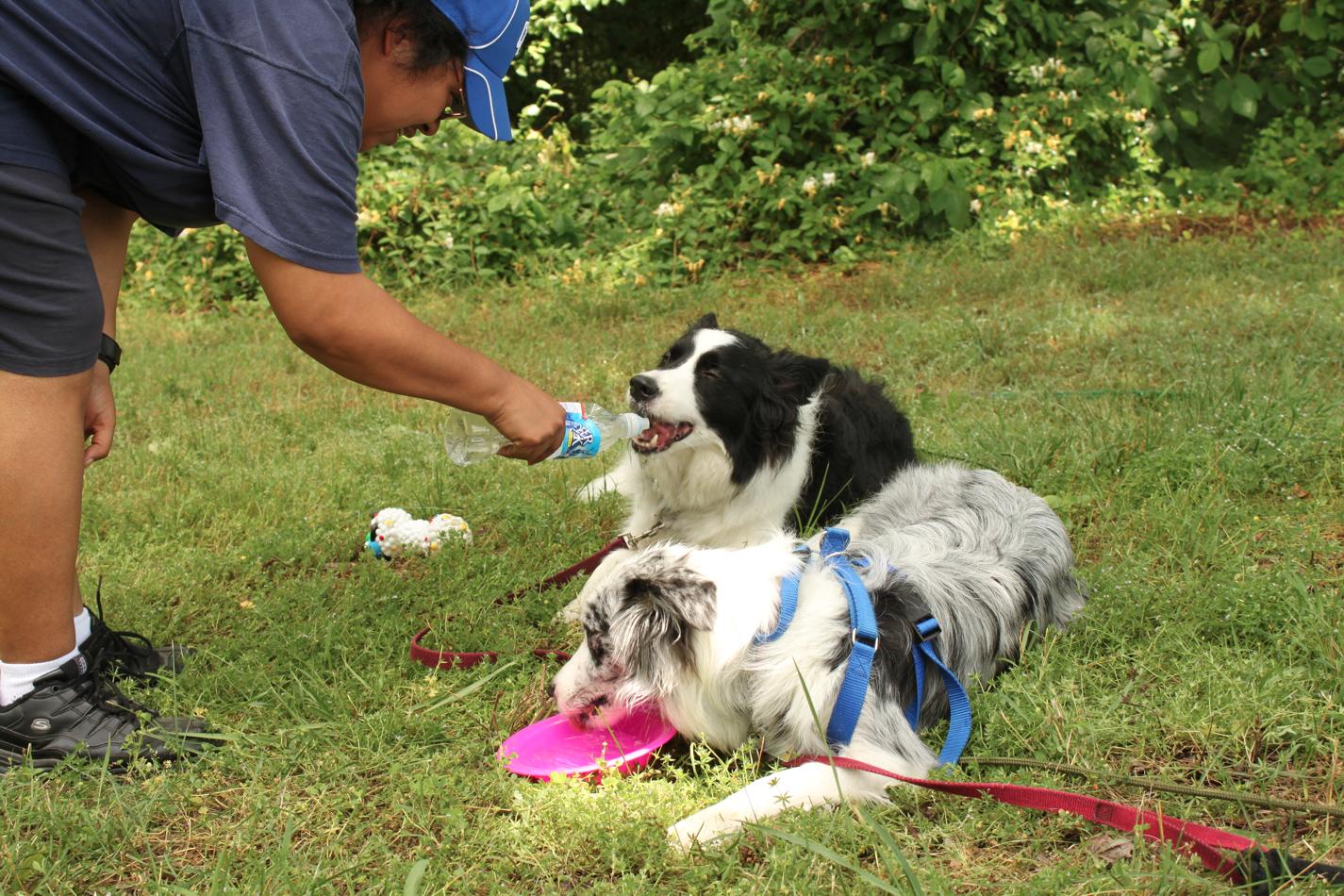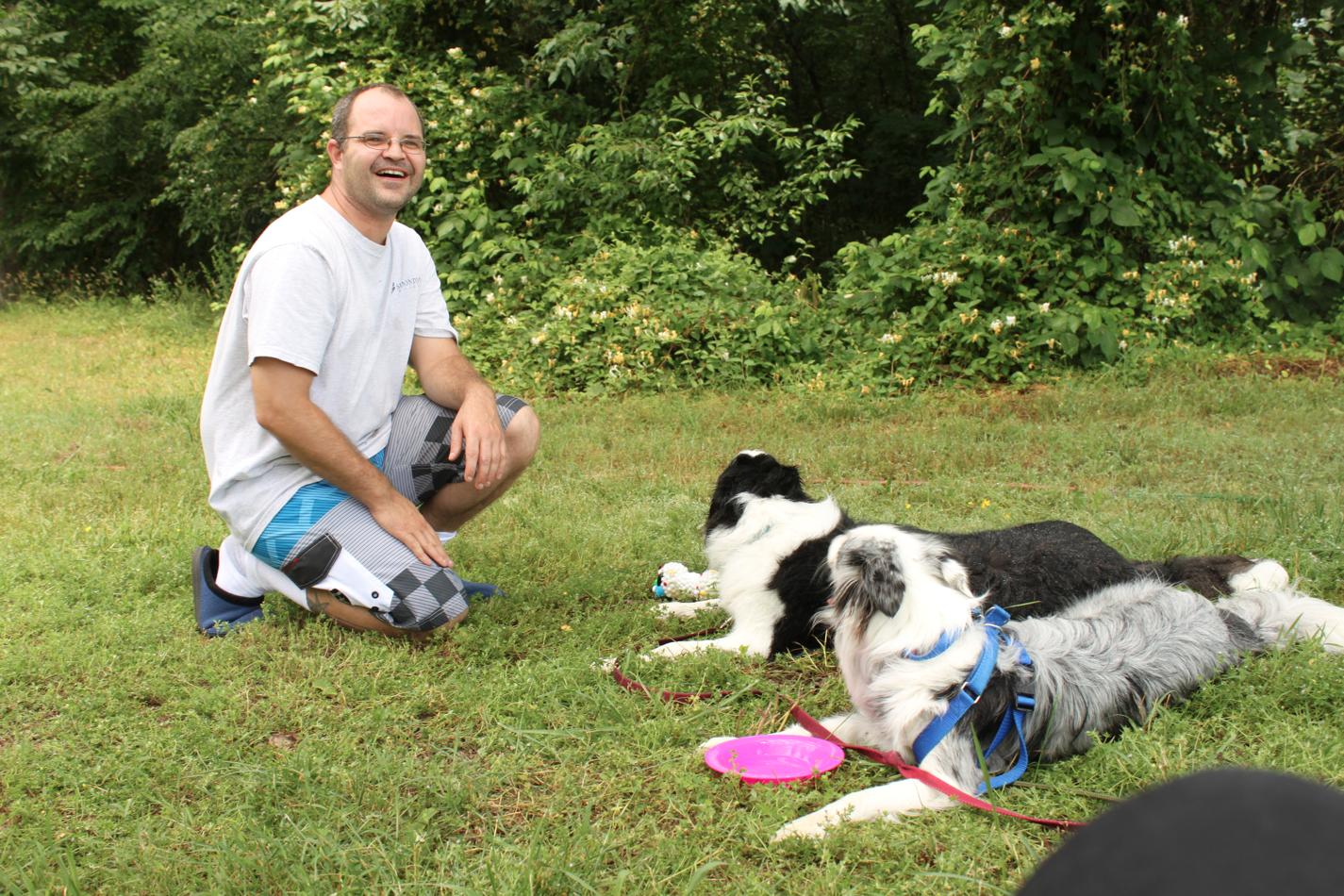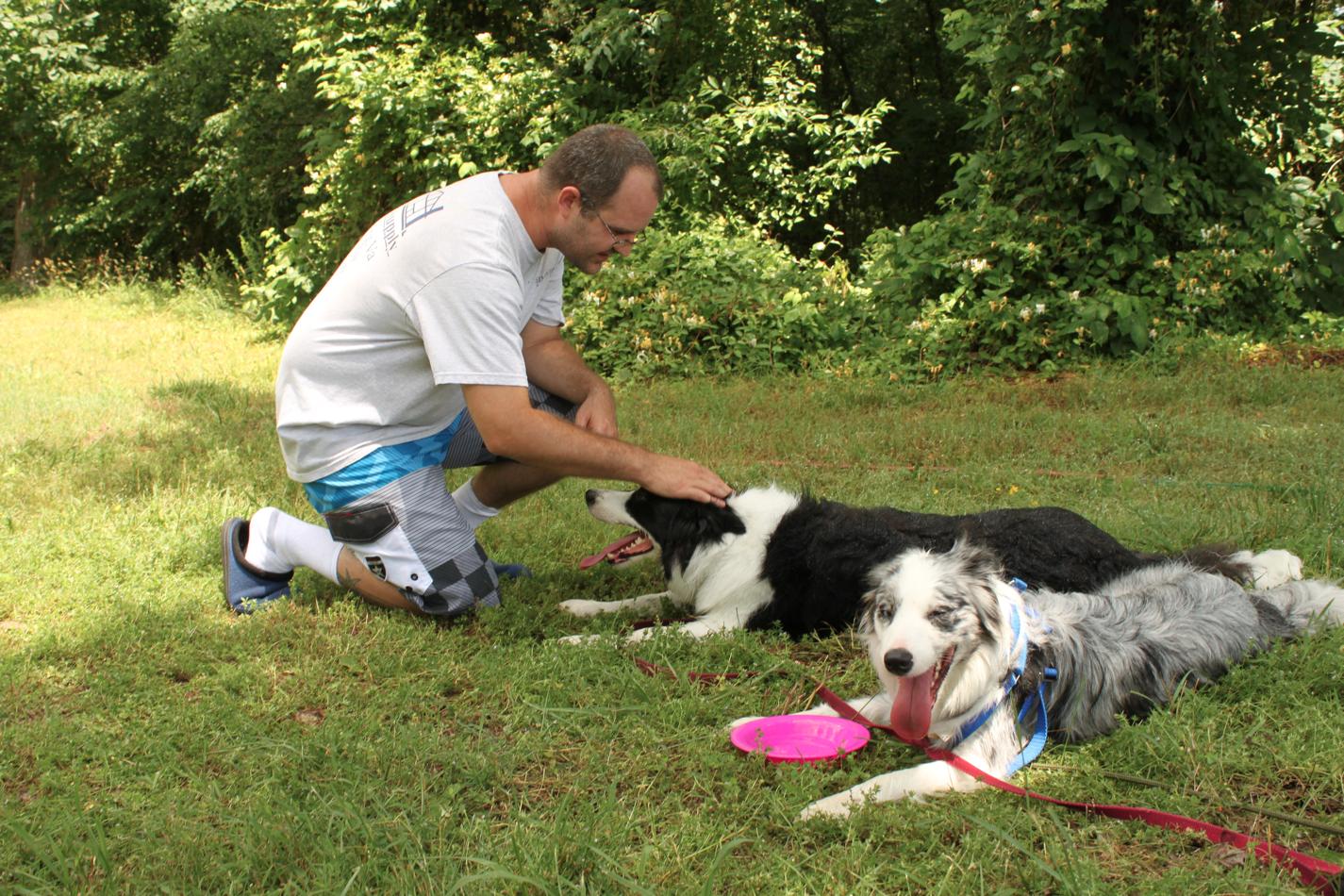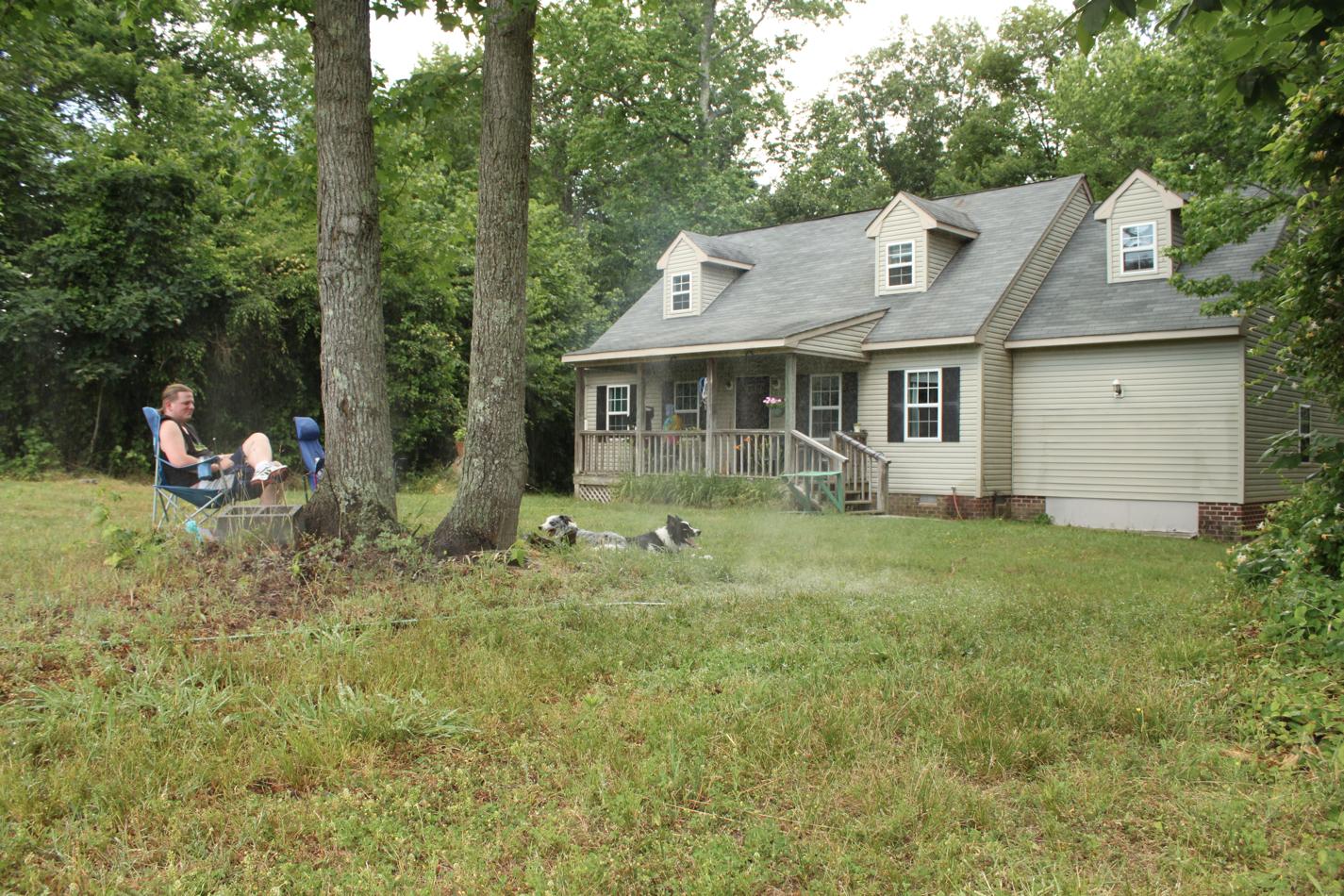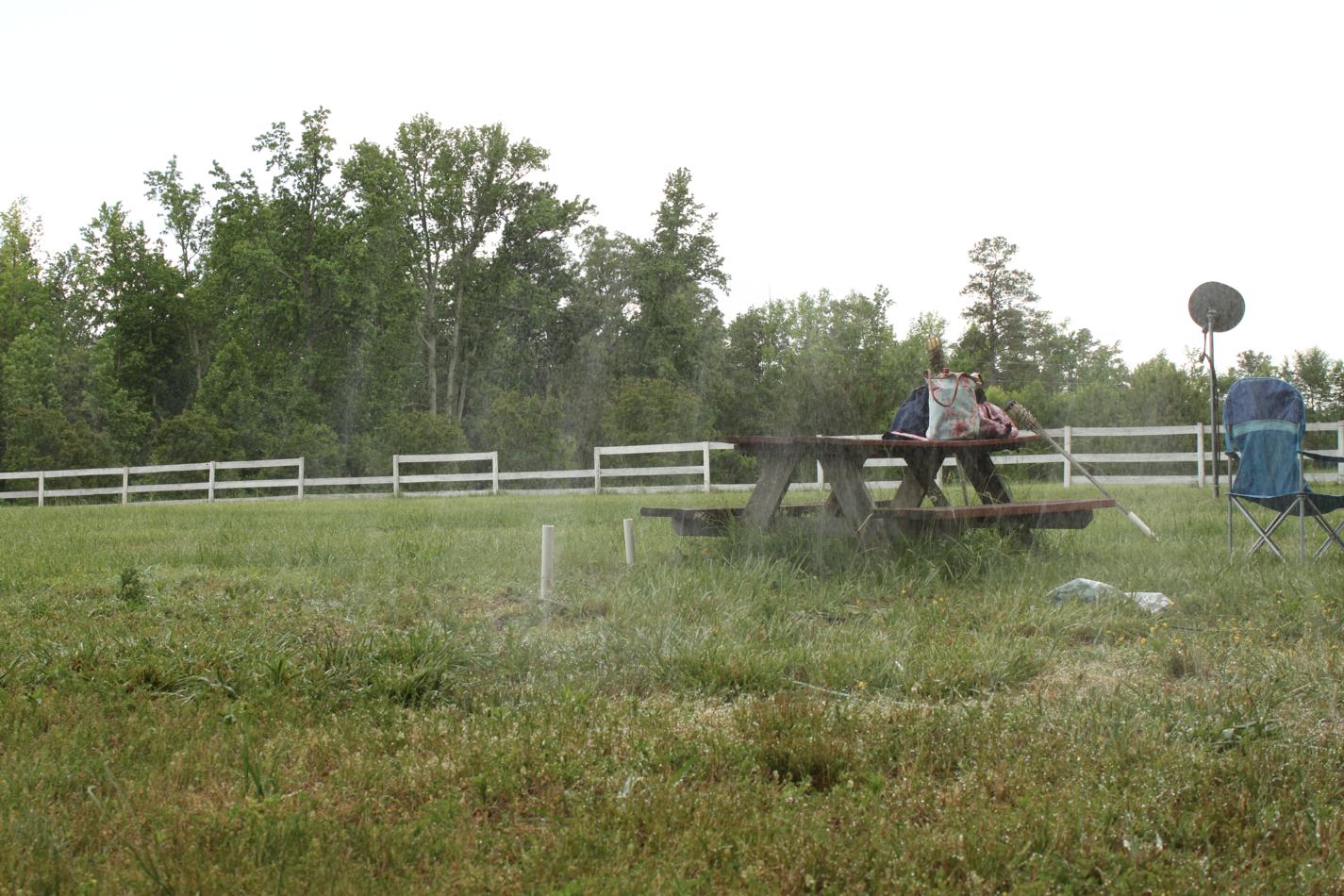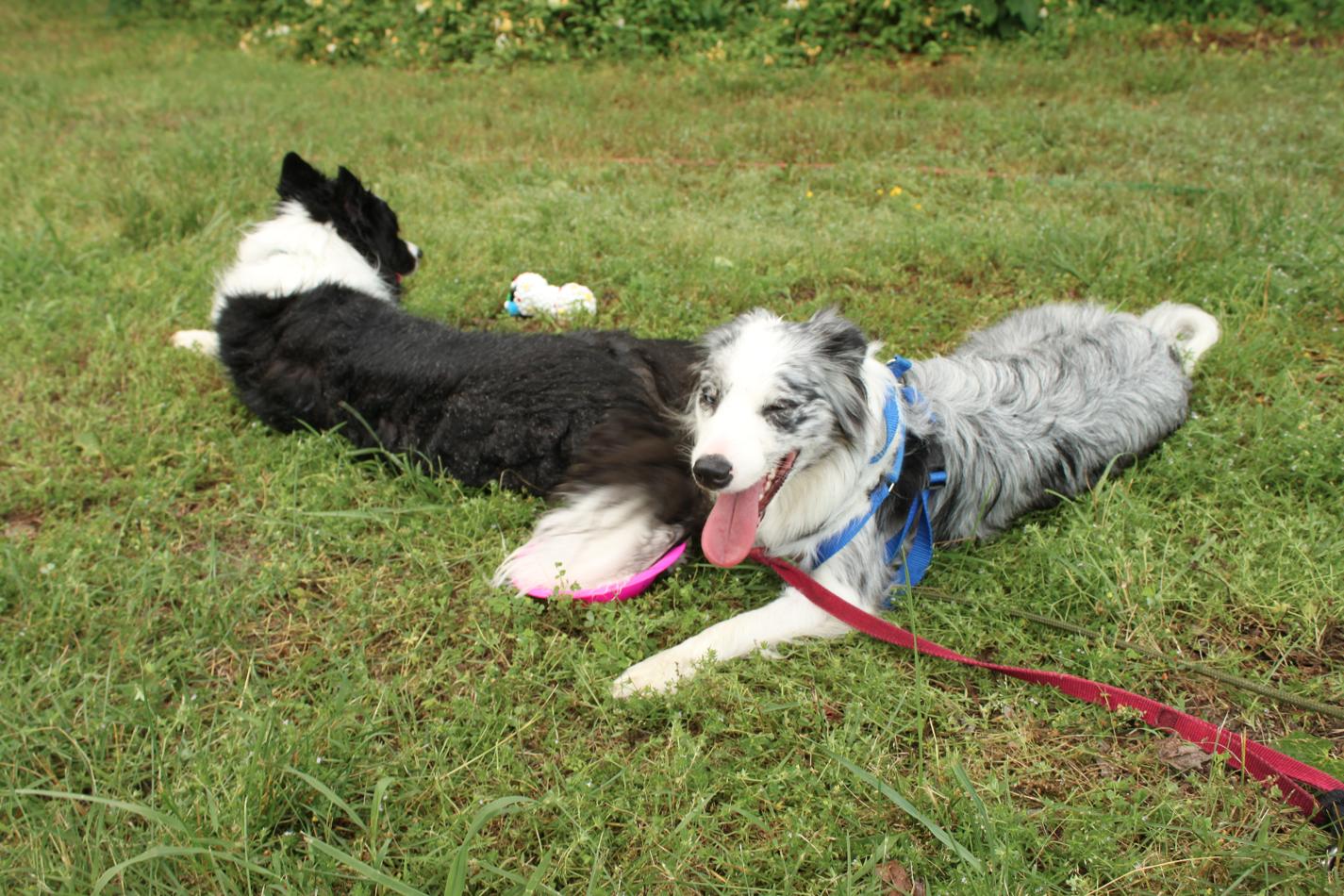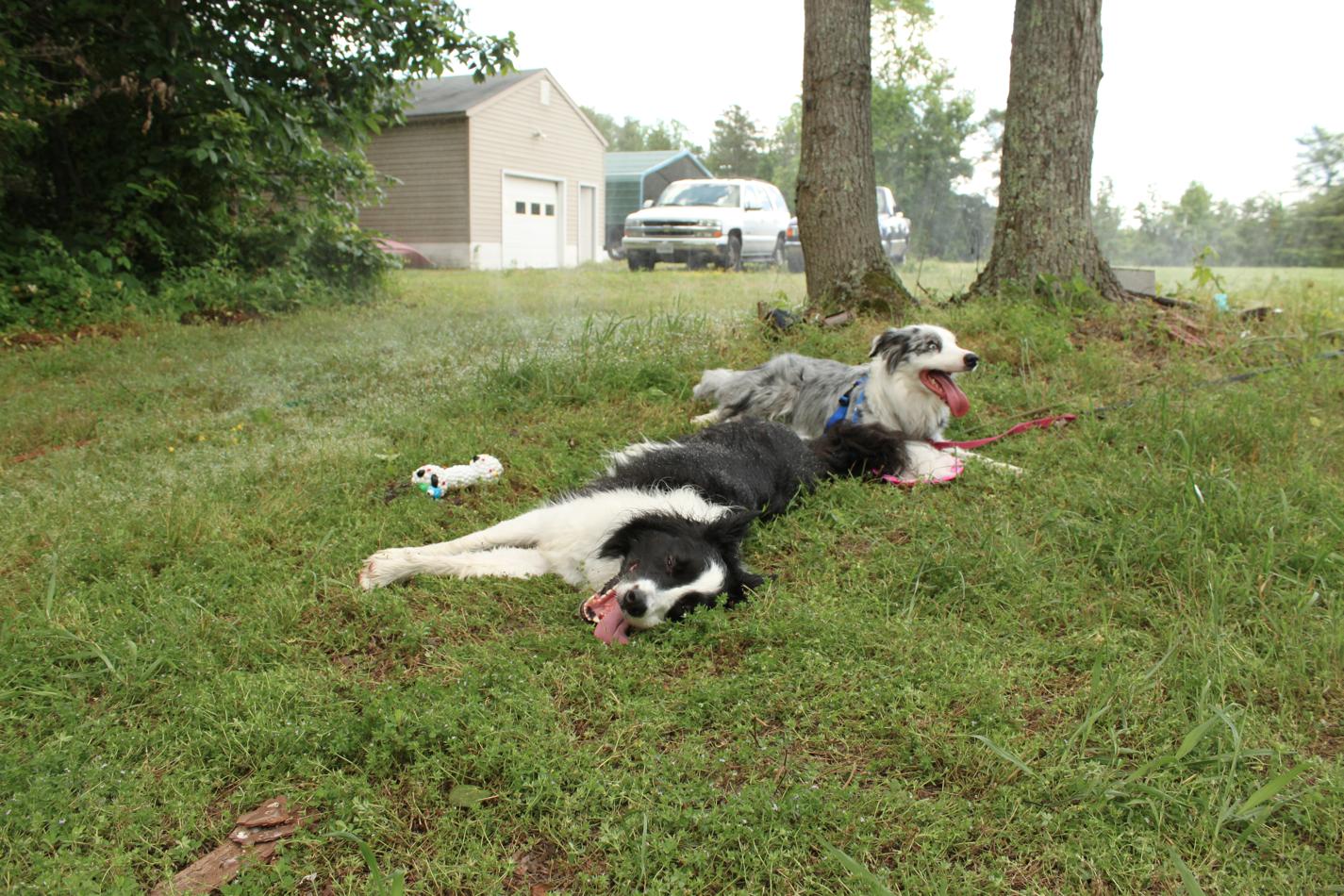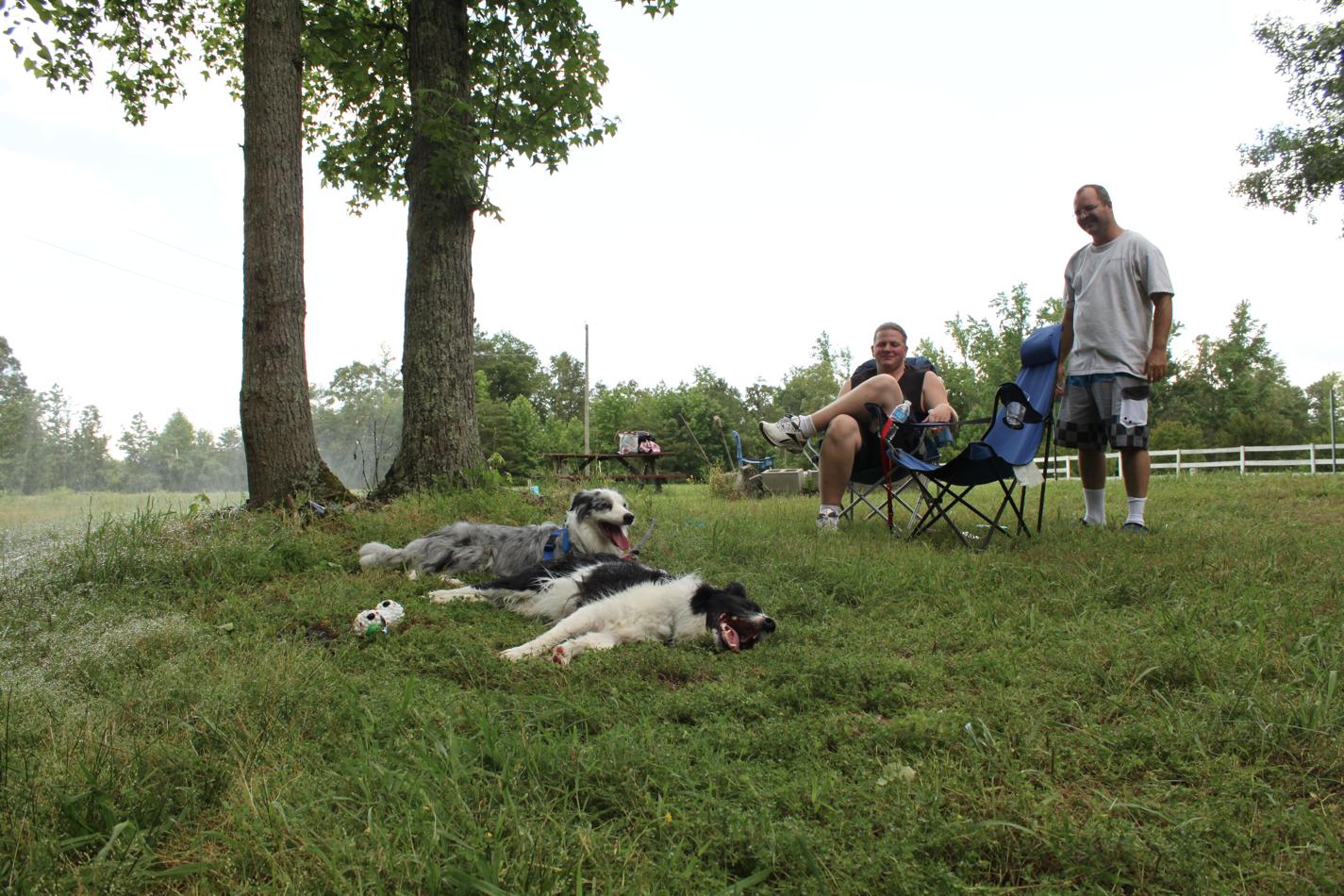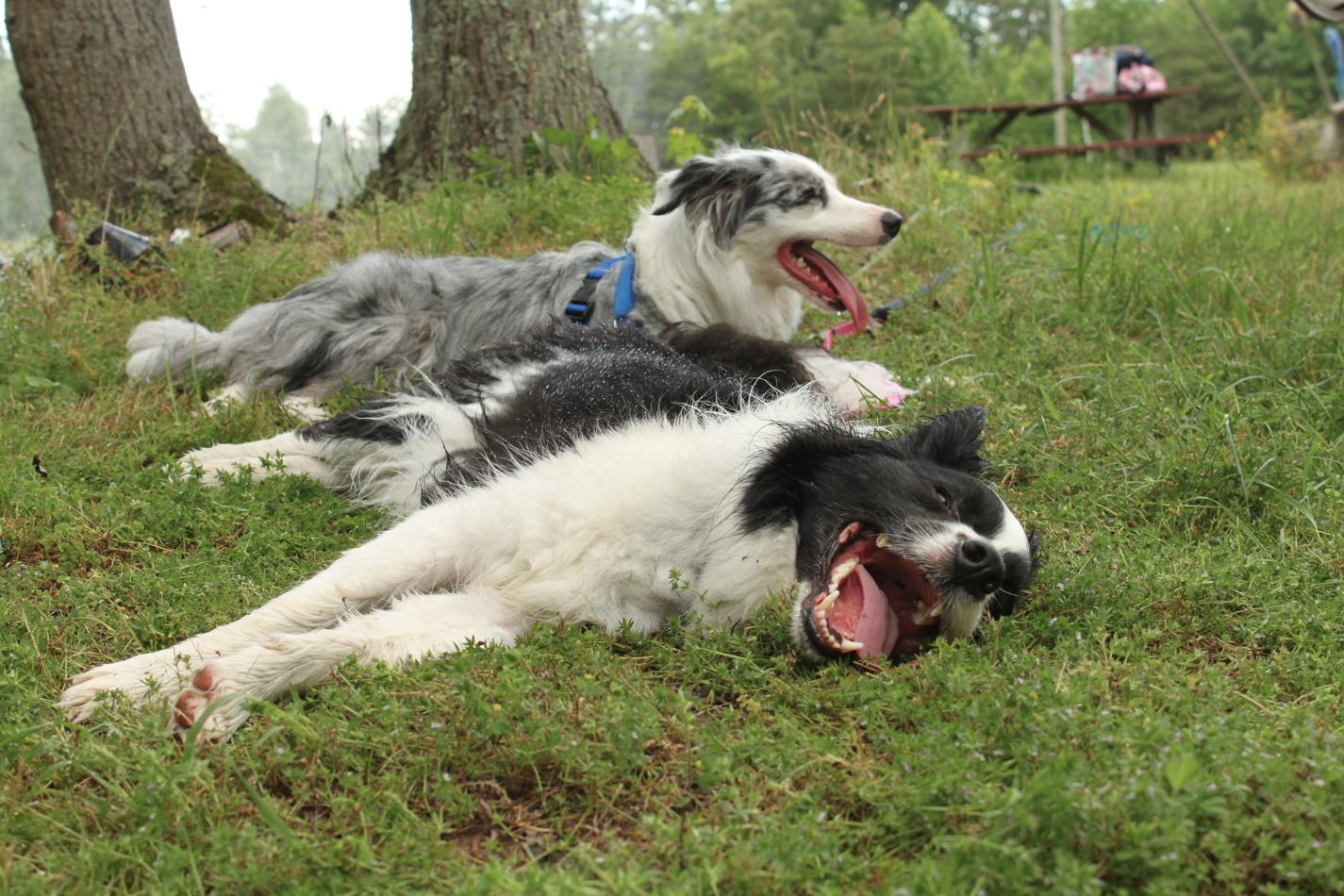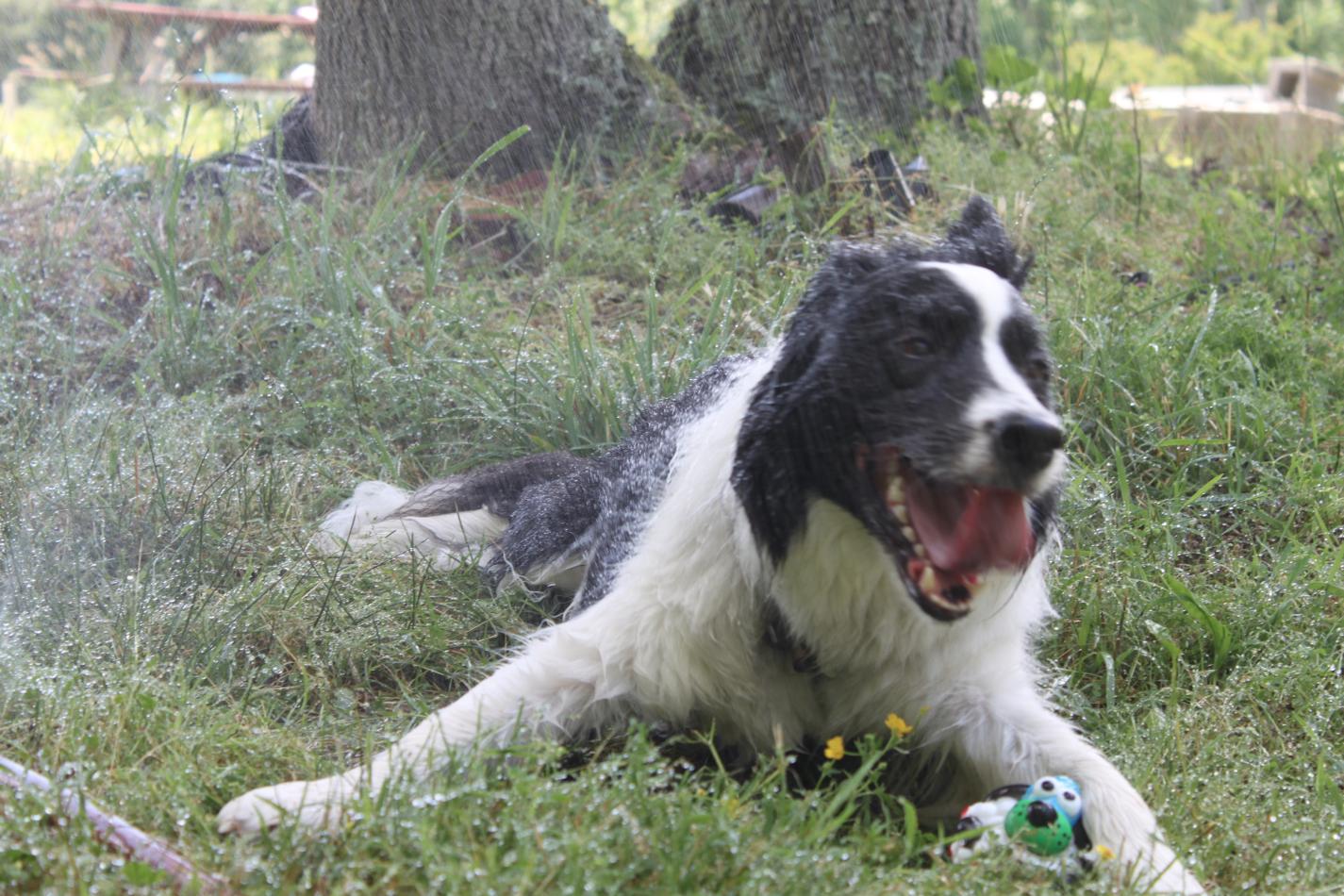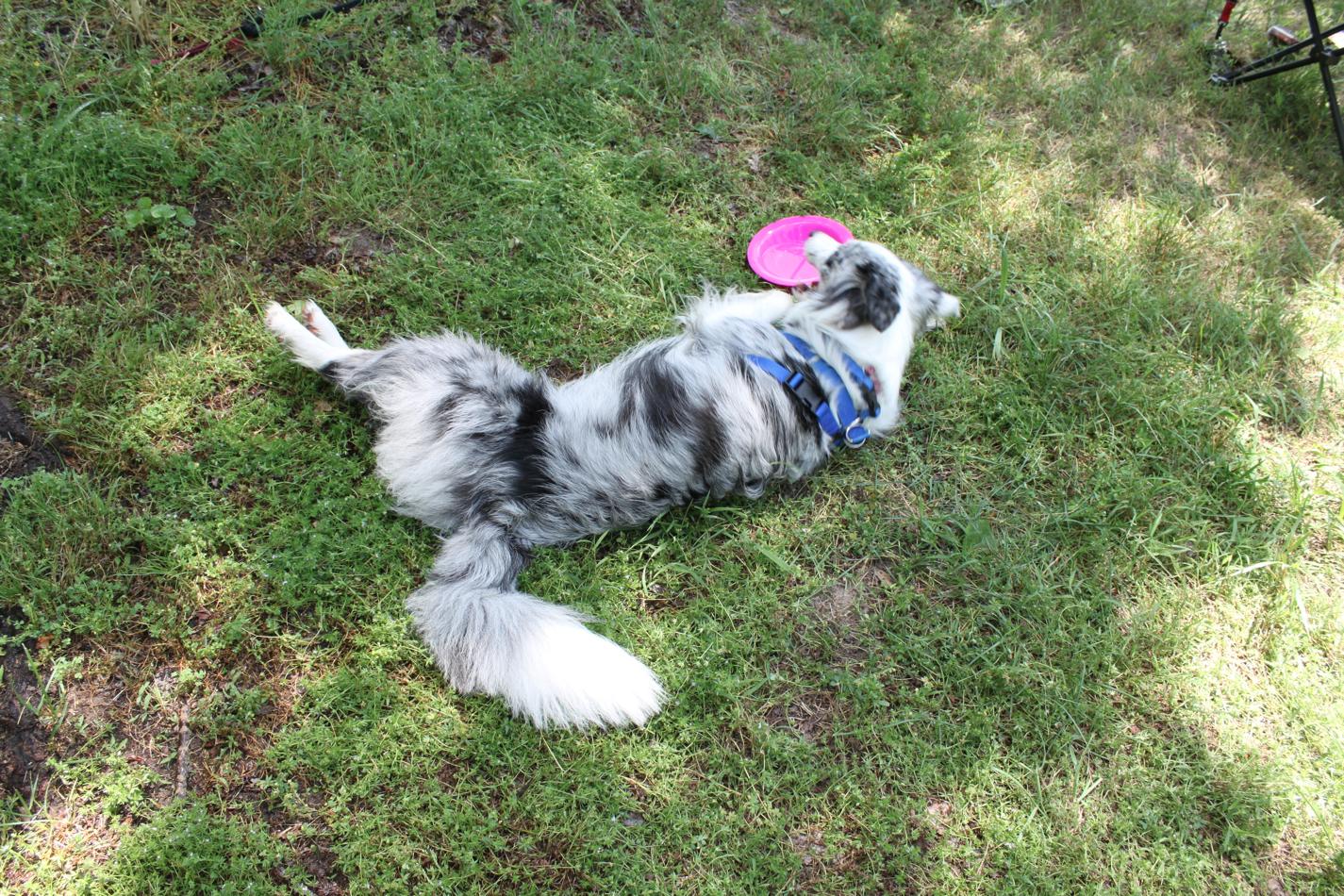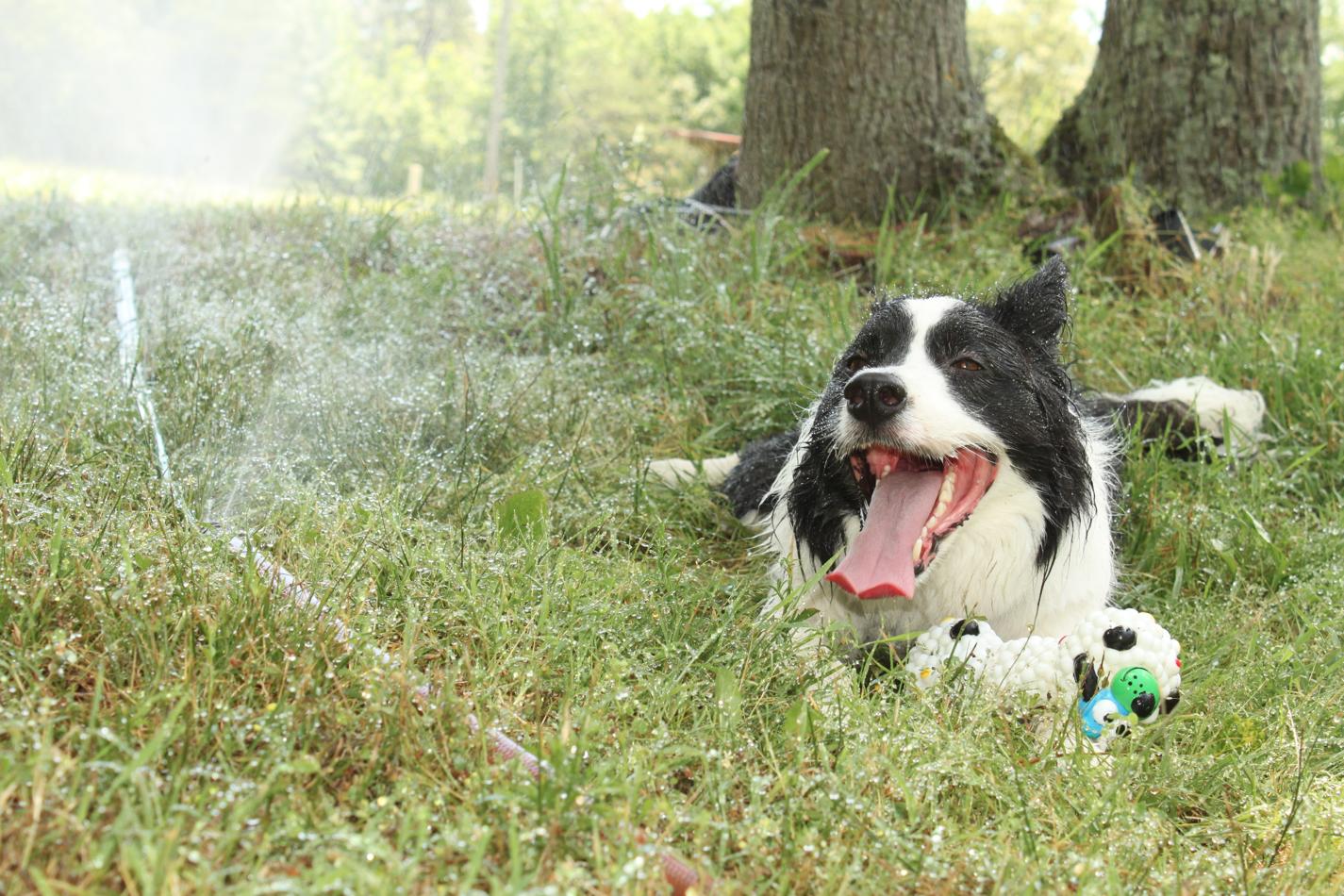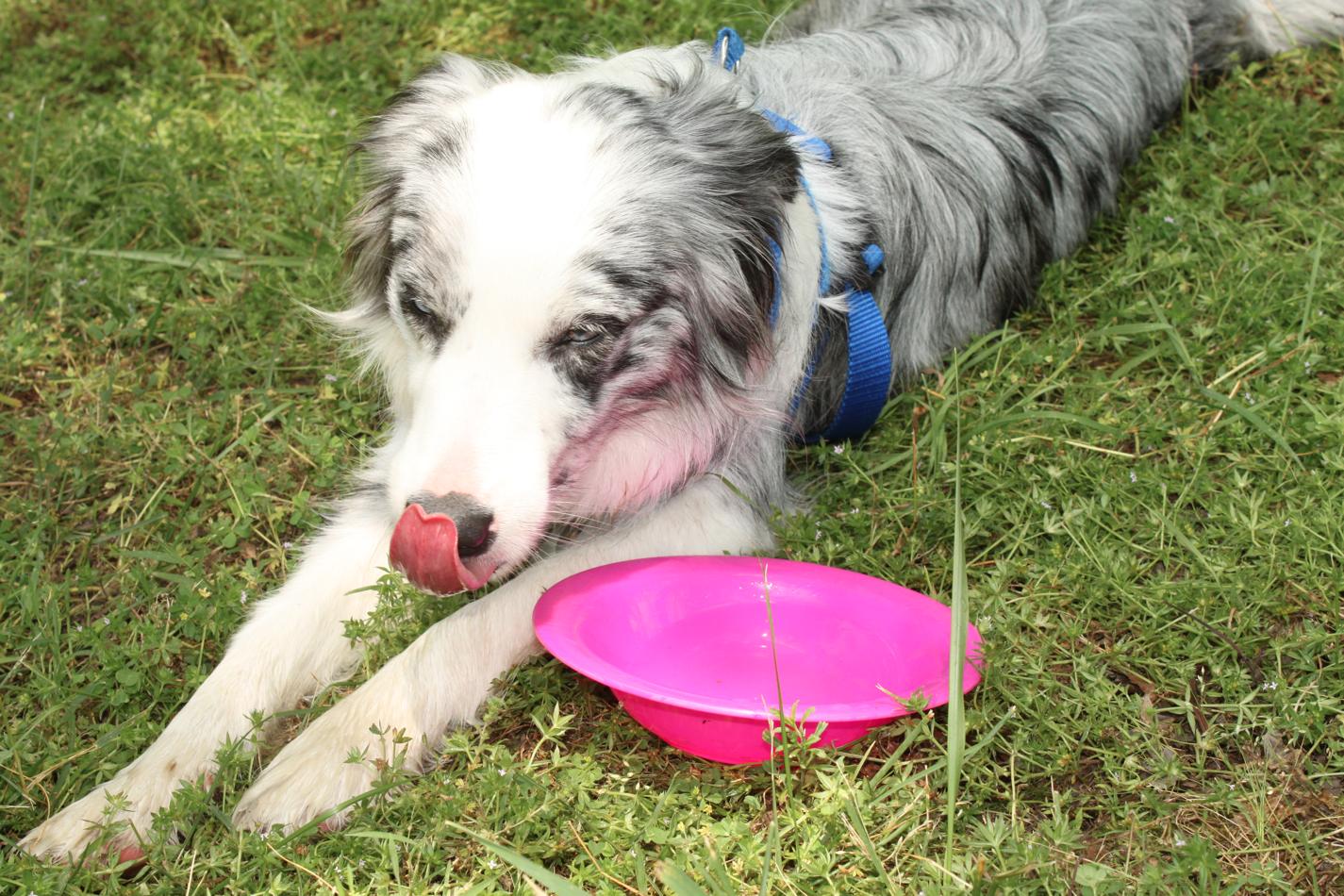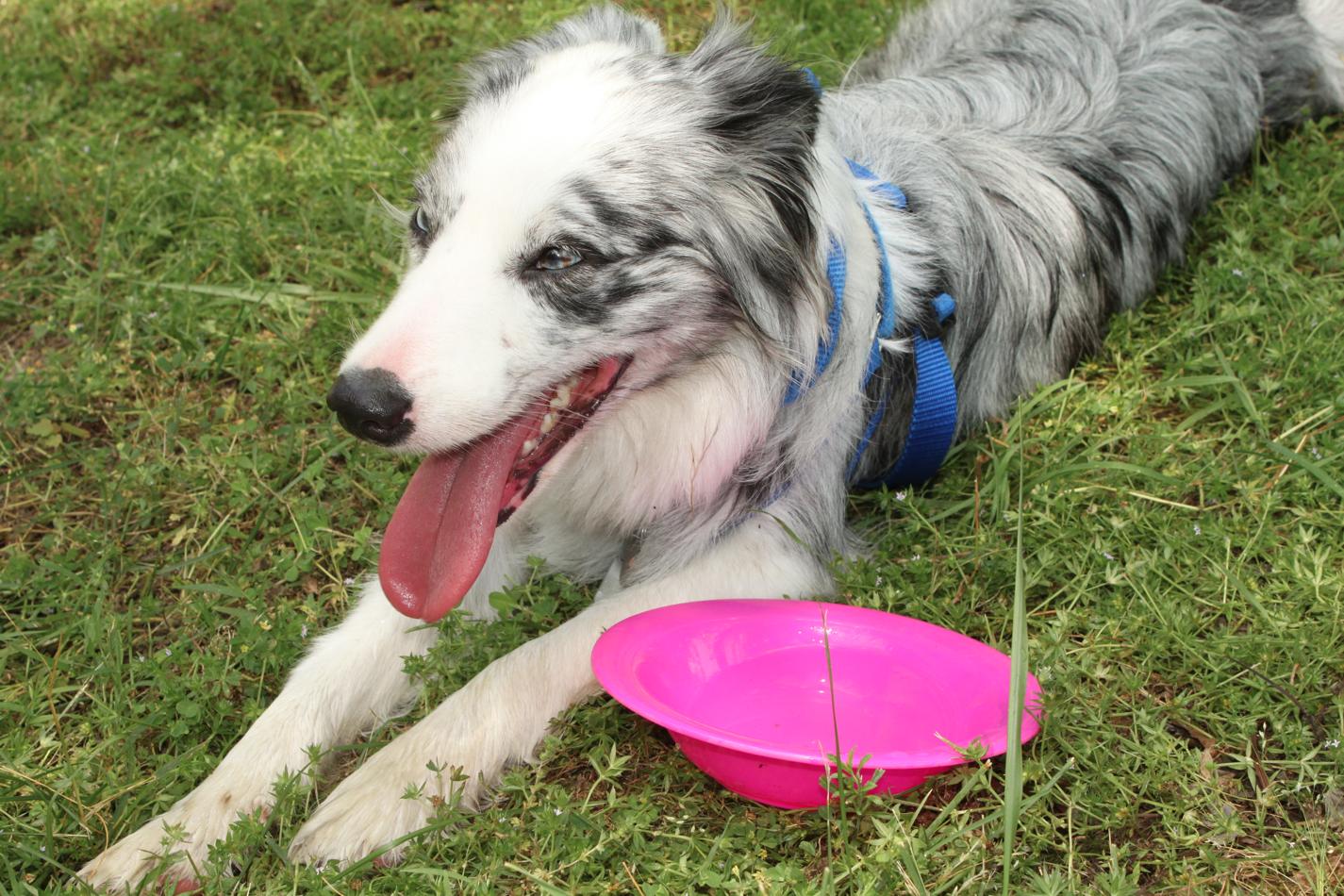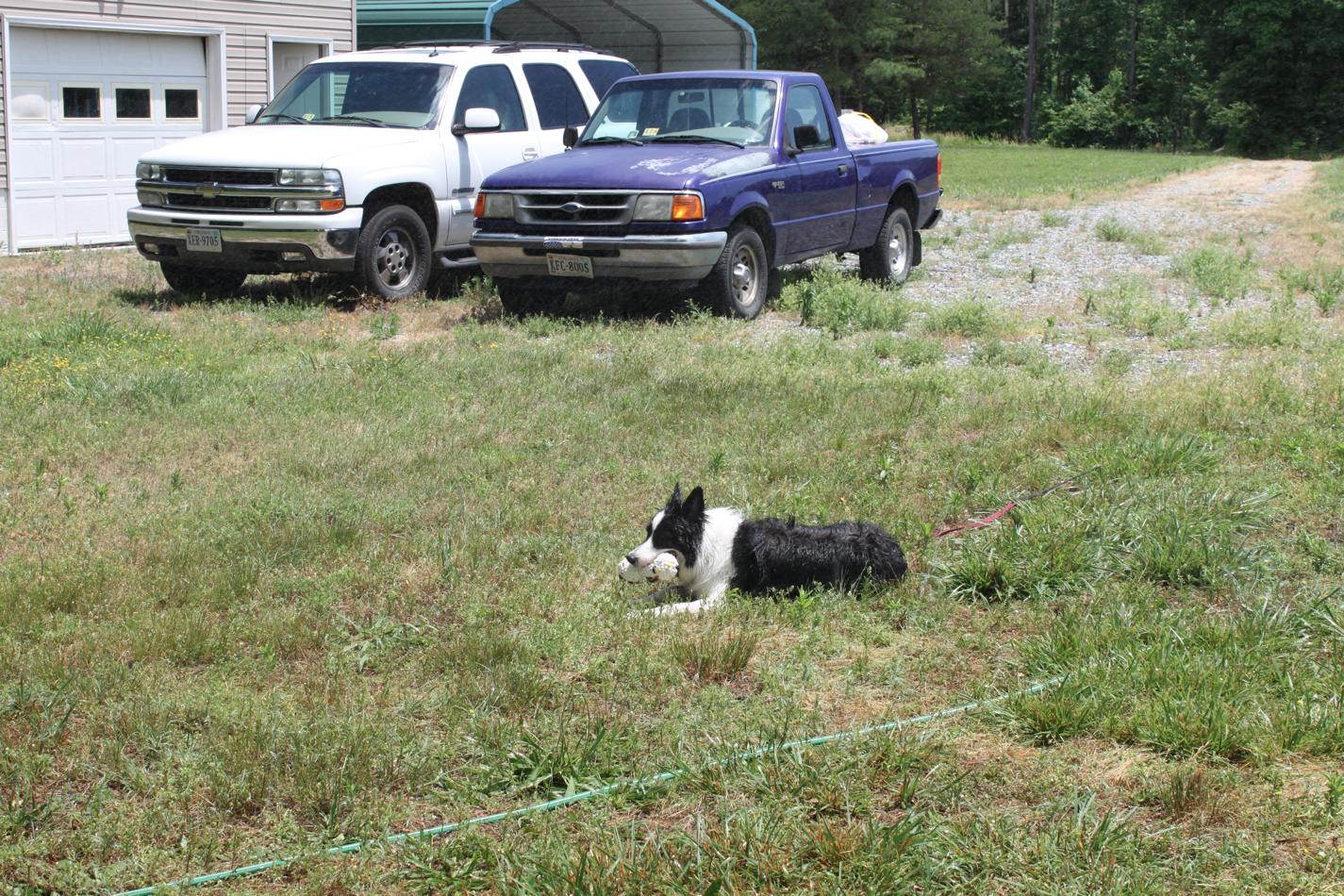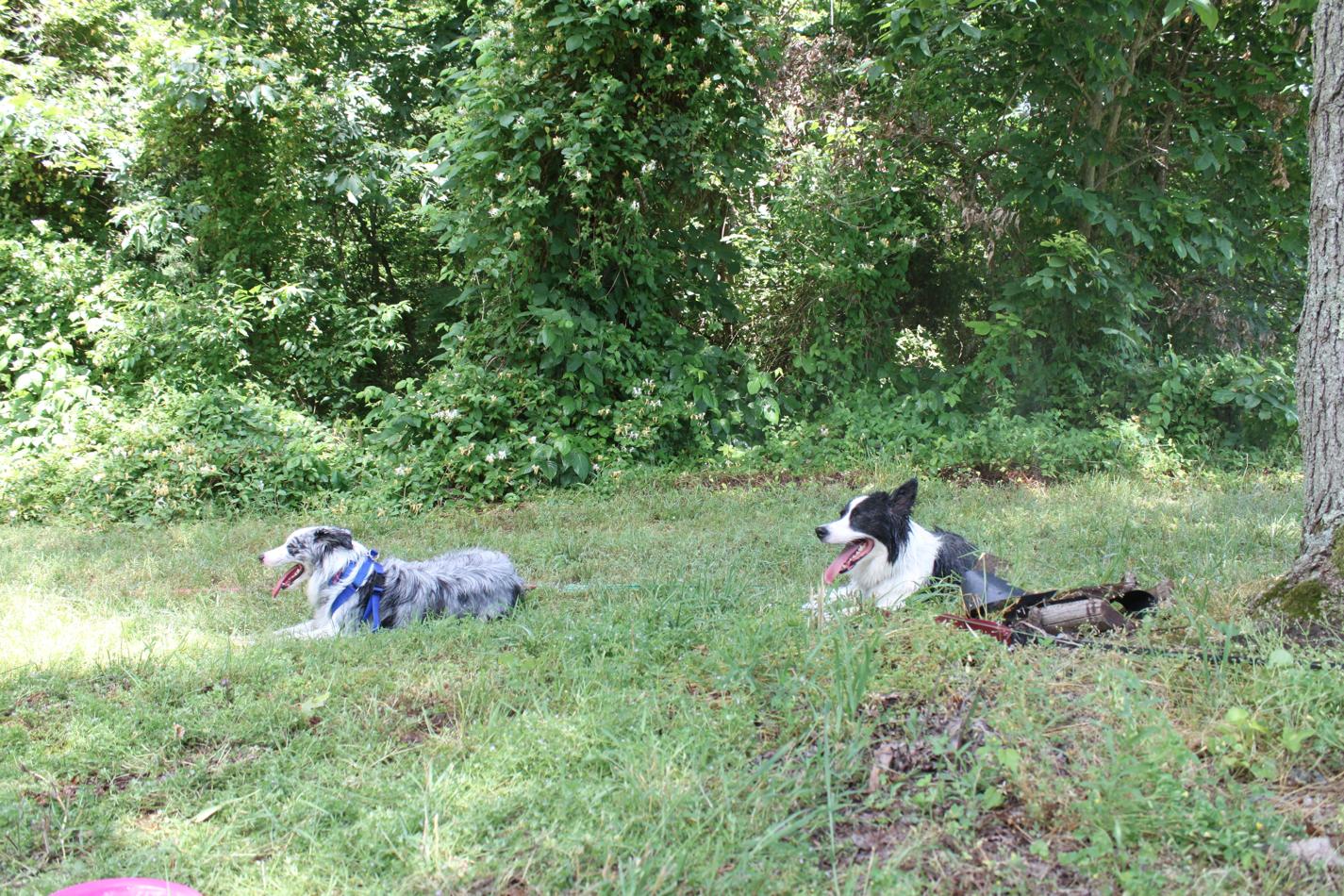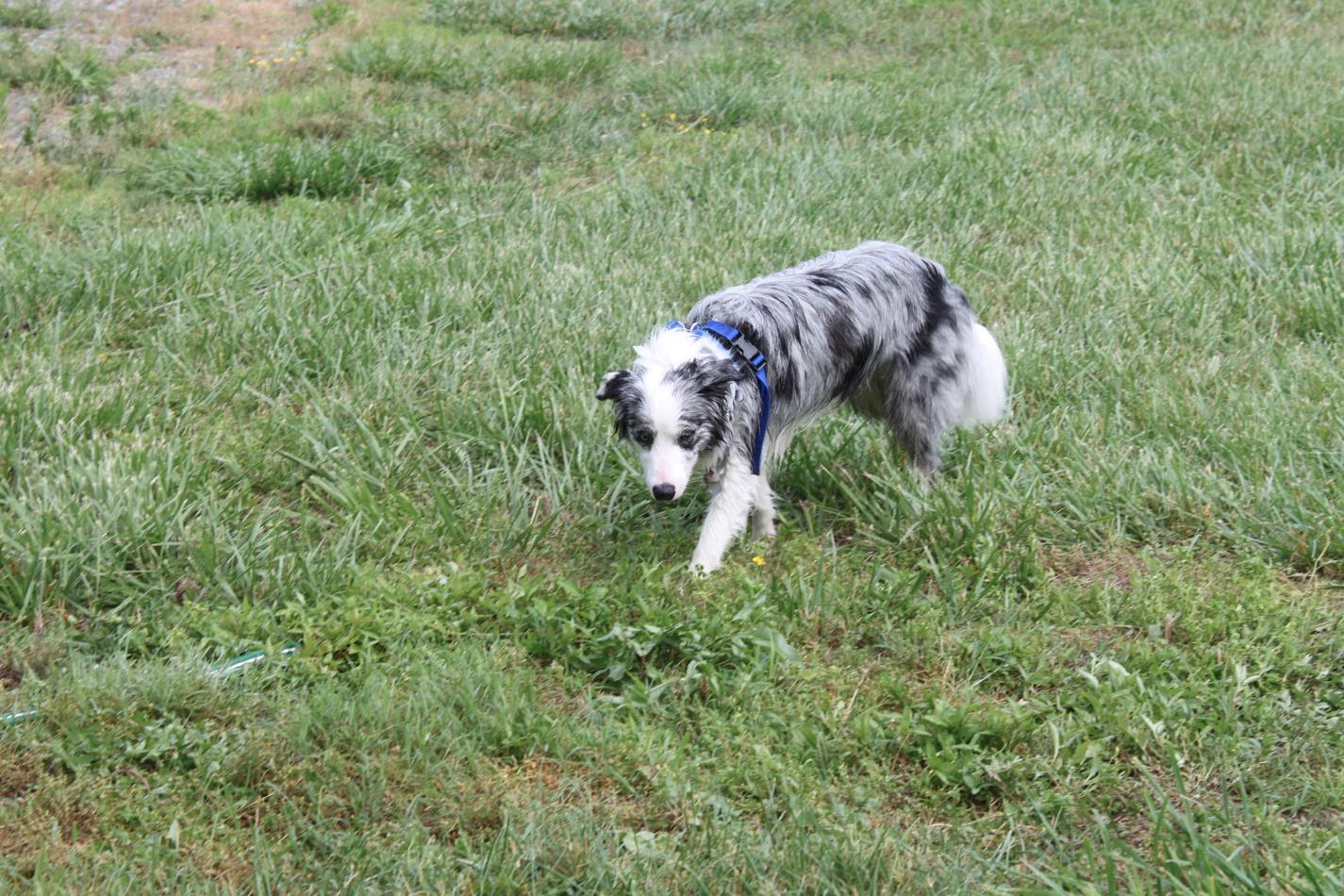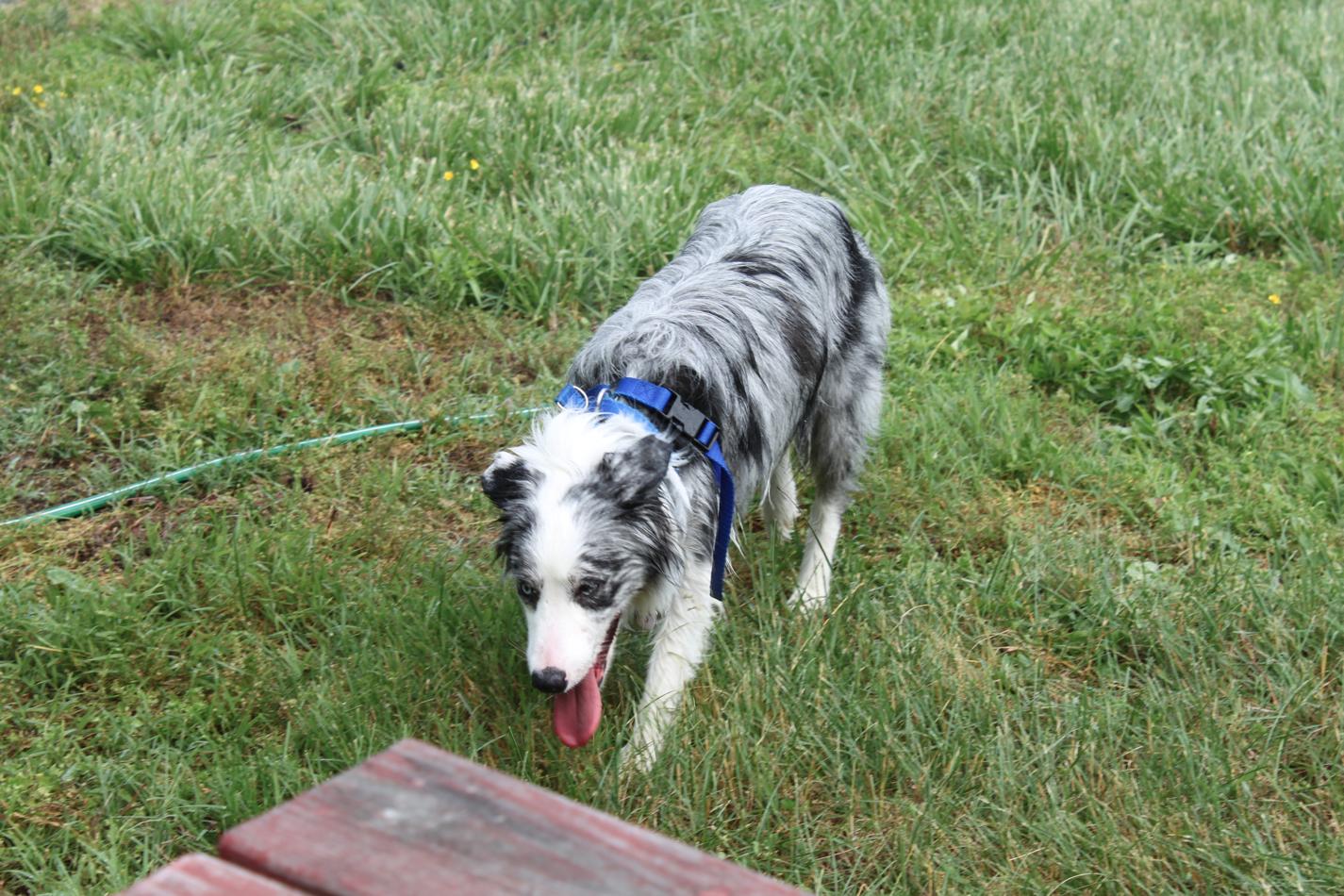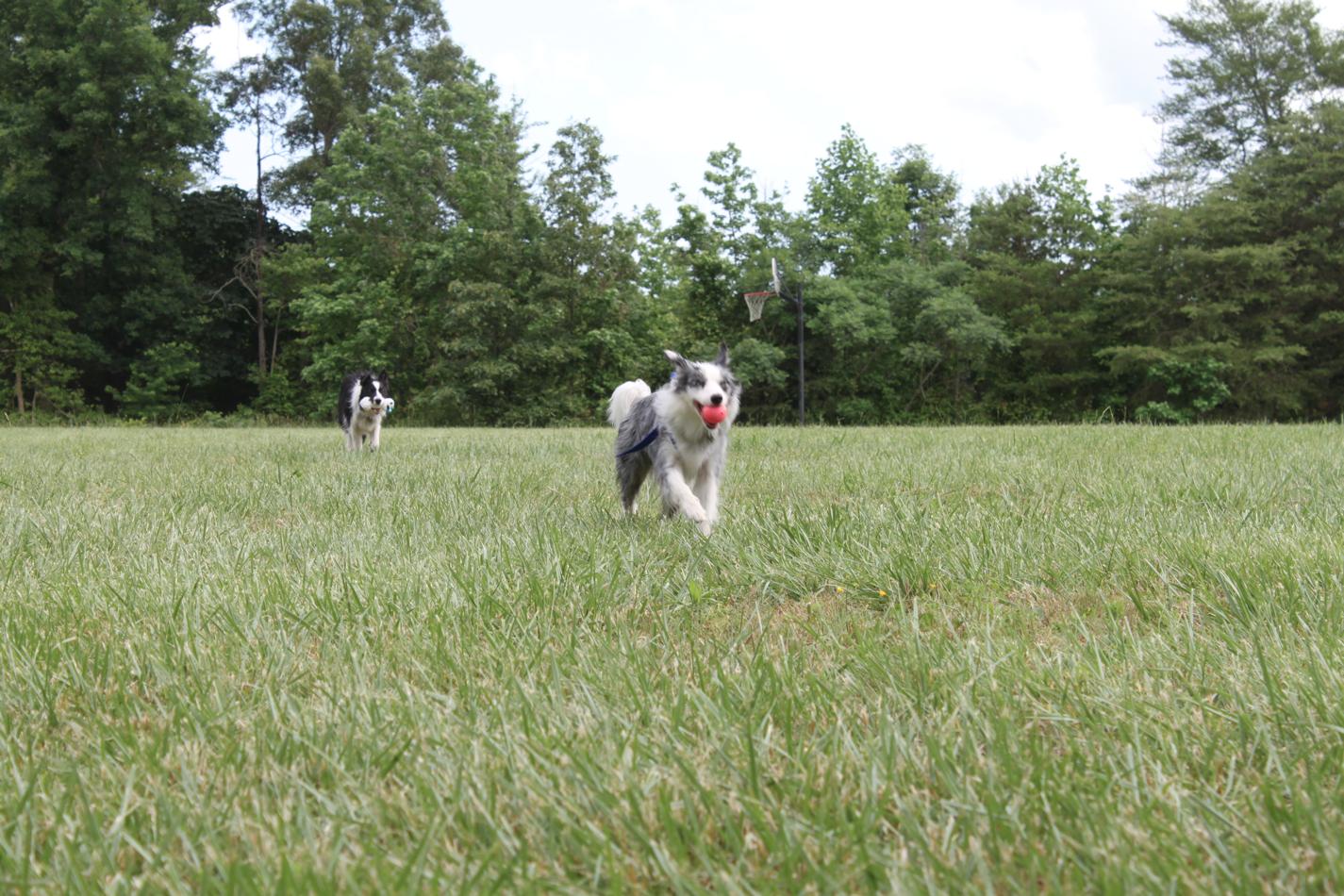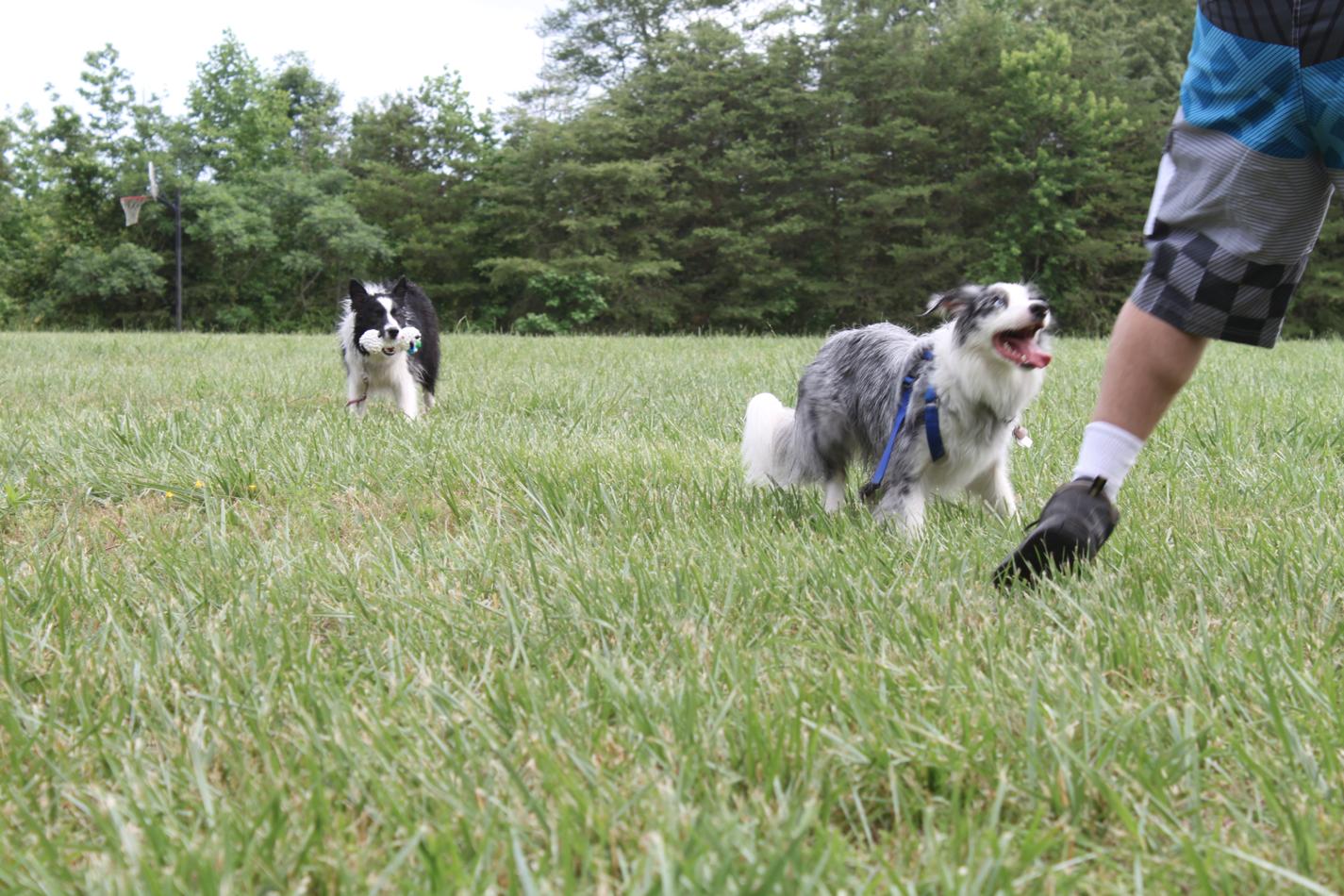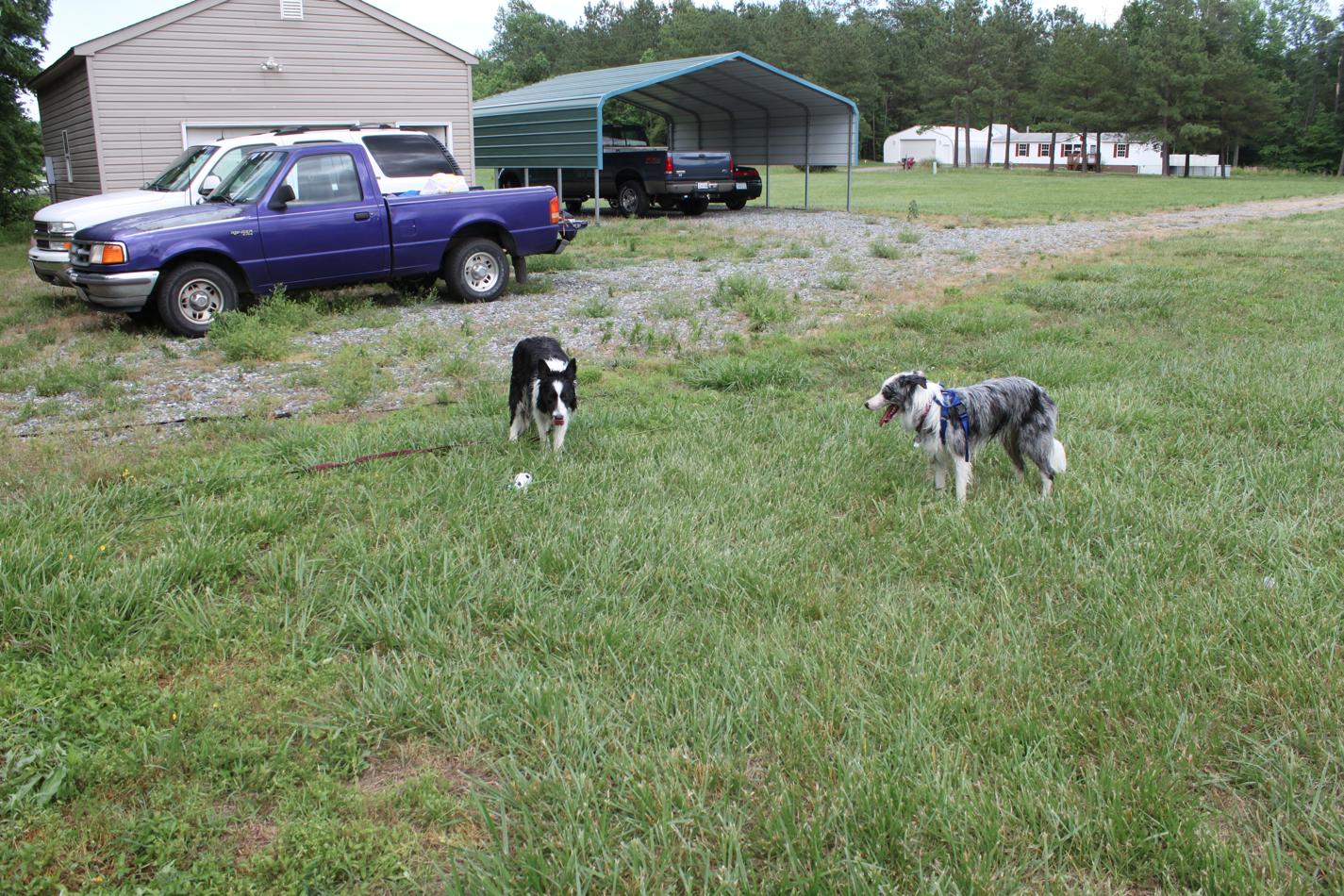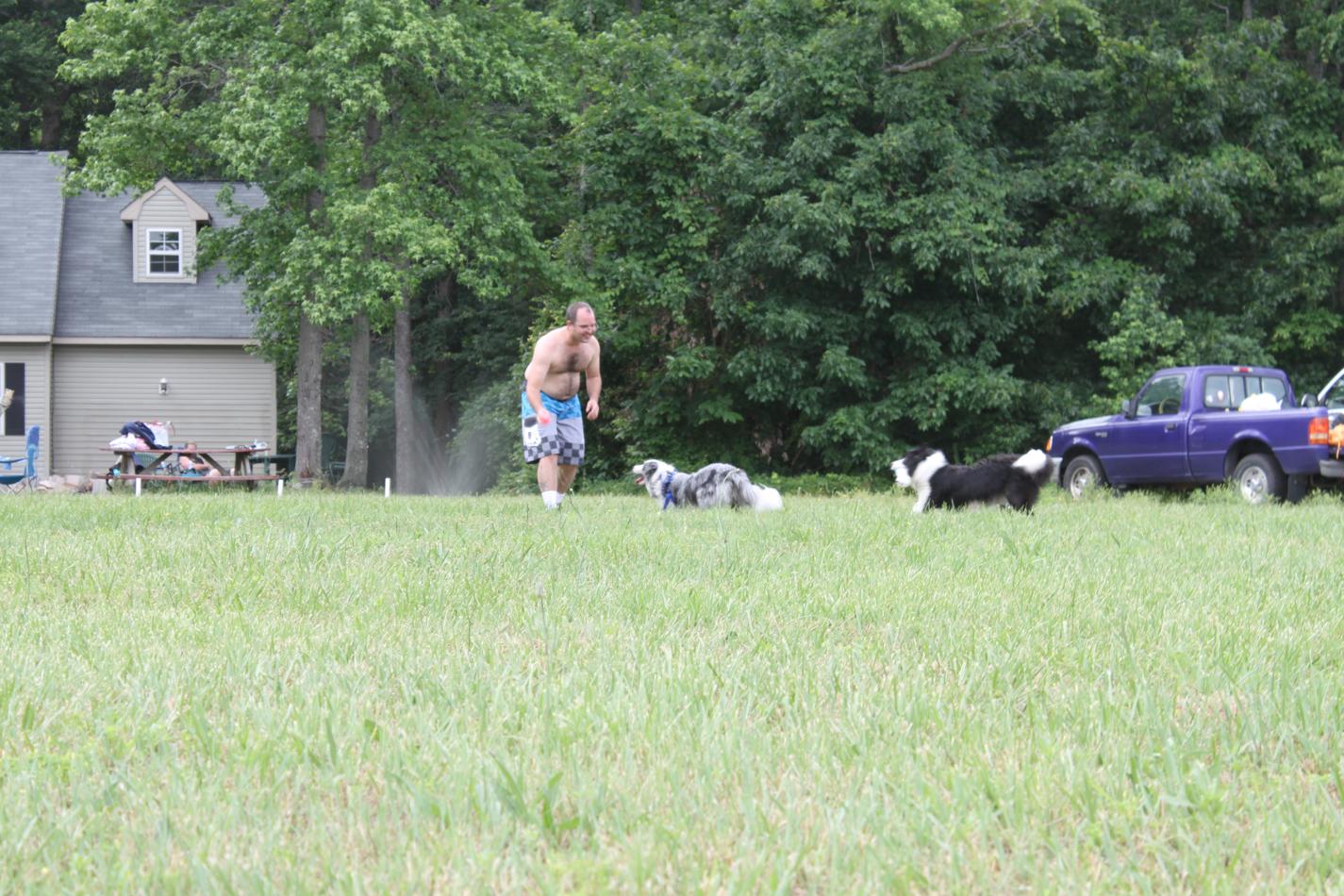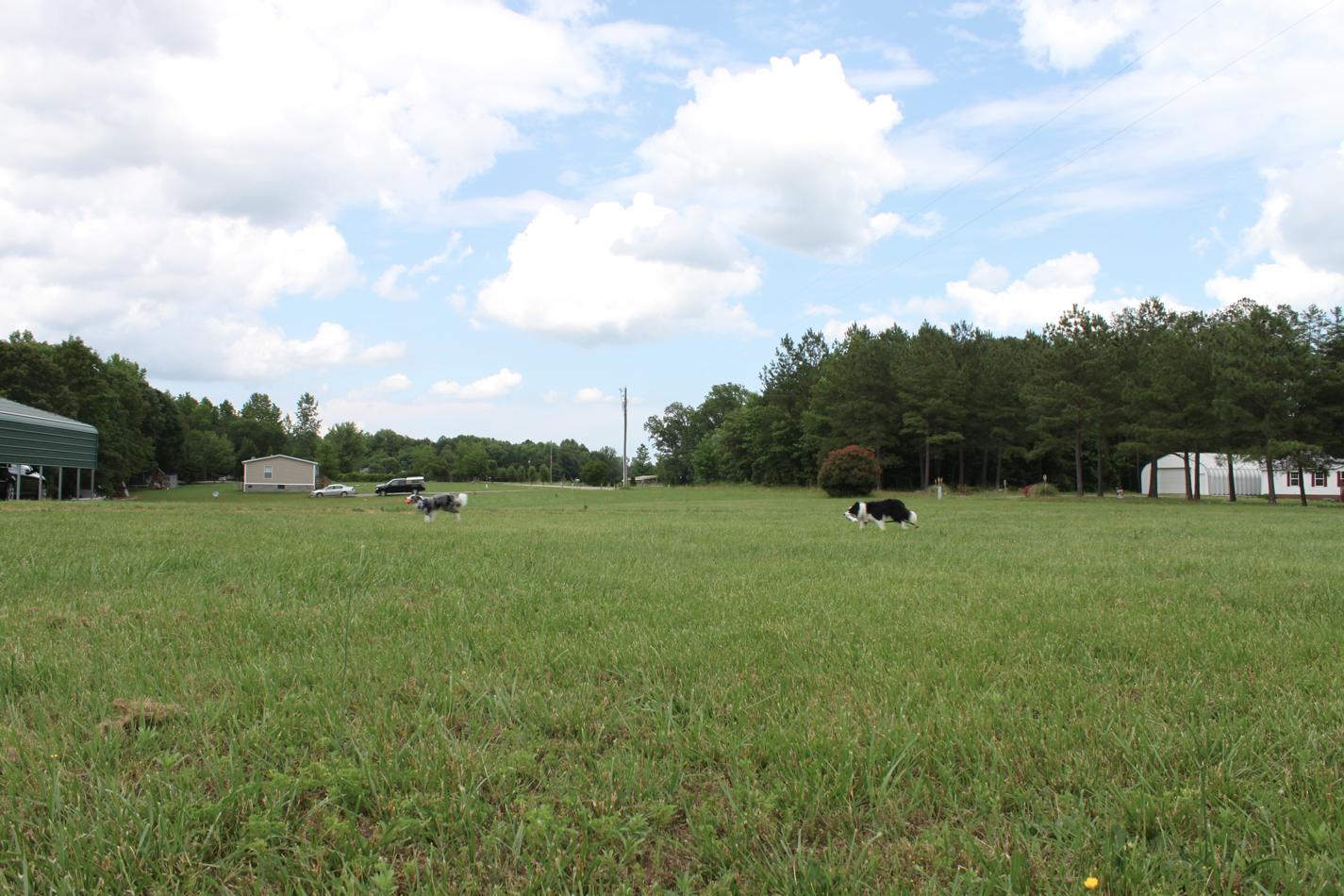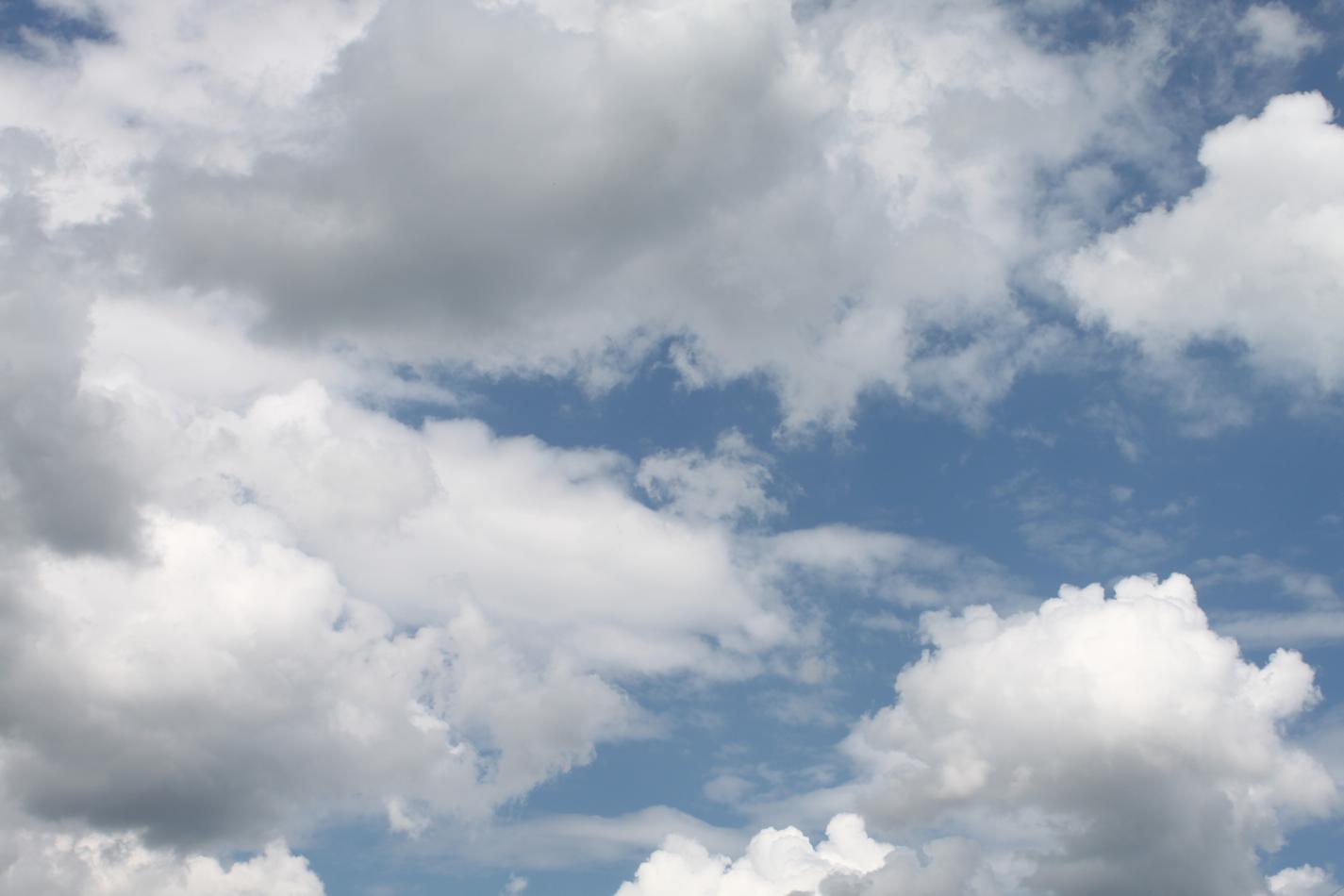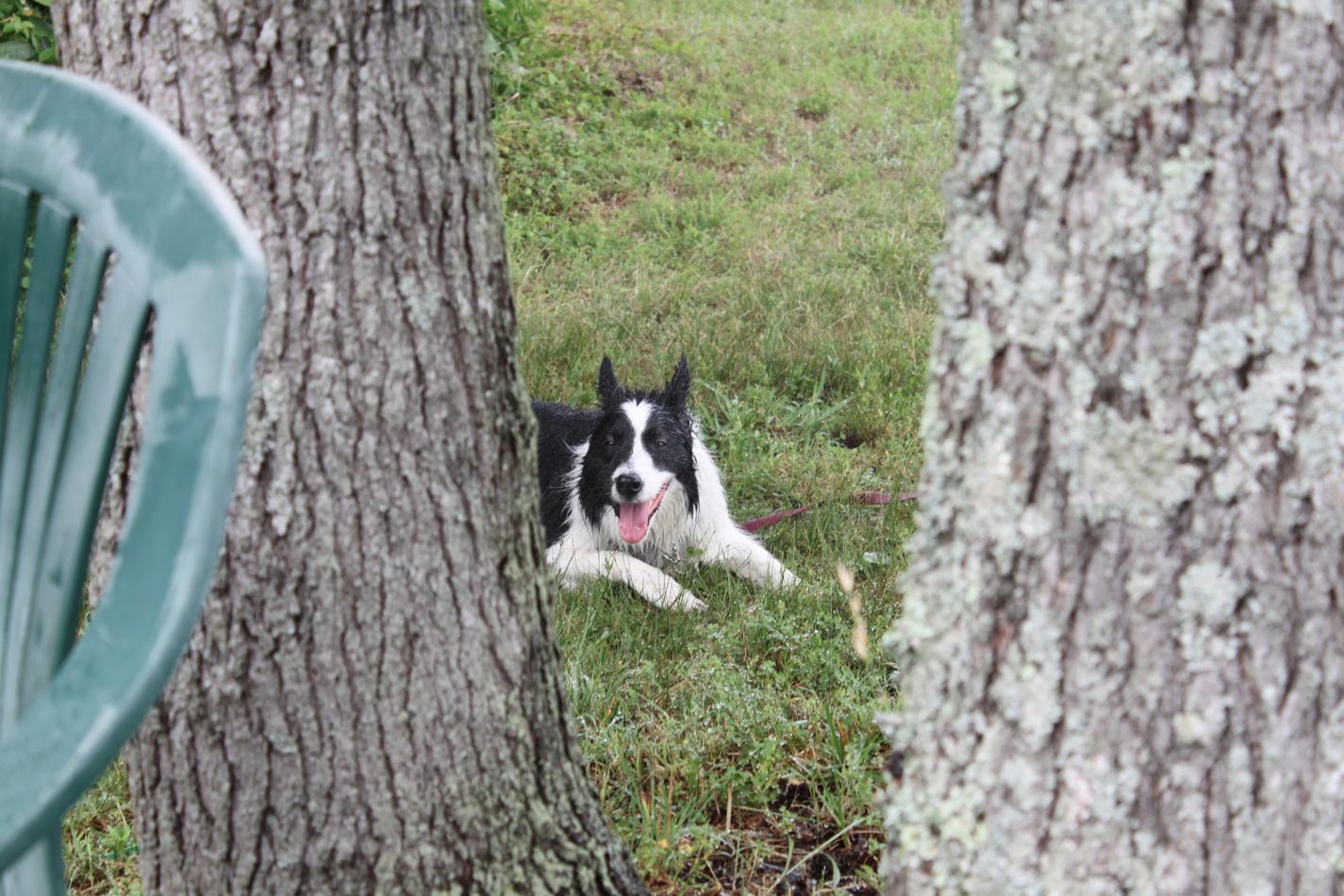 Oh my god!!! Border collies with goats!!
They looked like Phieren&Lyara. :D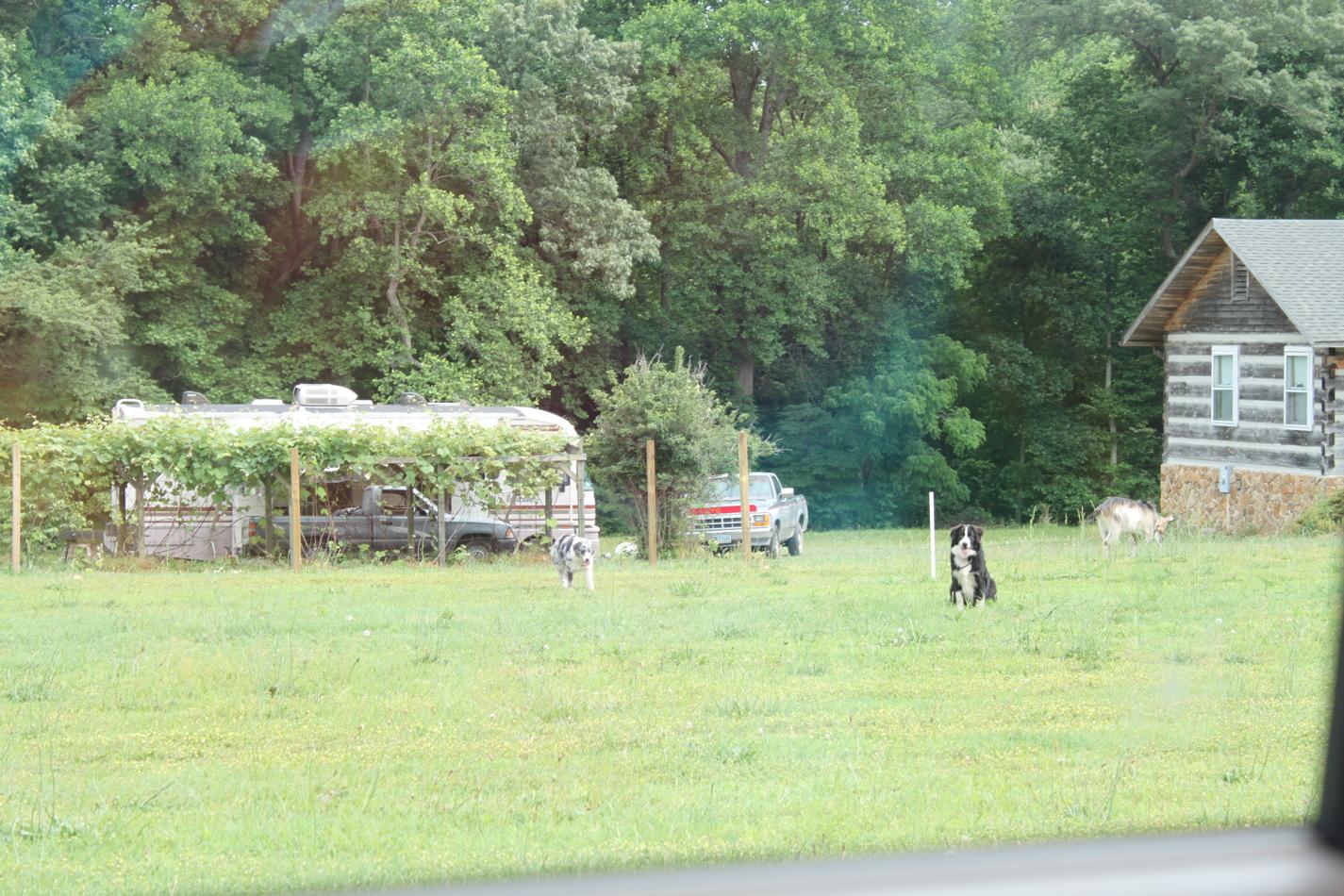 They refused to get into the car.
Phieren looked so disappointed when we got home.
I know it was so much fun! :D
10 mins drive from here.
I'm still kind of scared because they still get so crazy when they see the deers..
oh well they'll learn. eventually. we shall take time..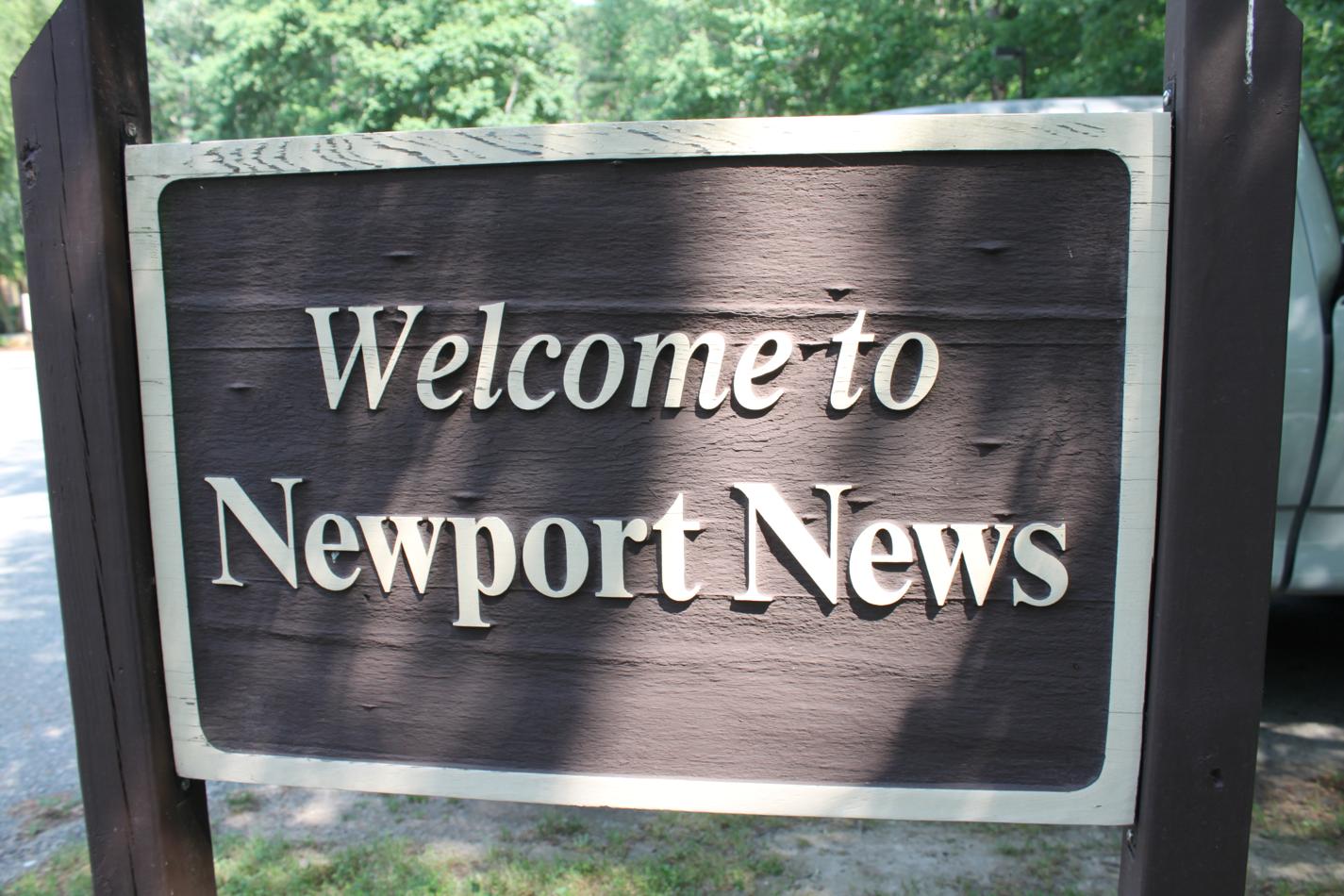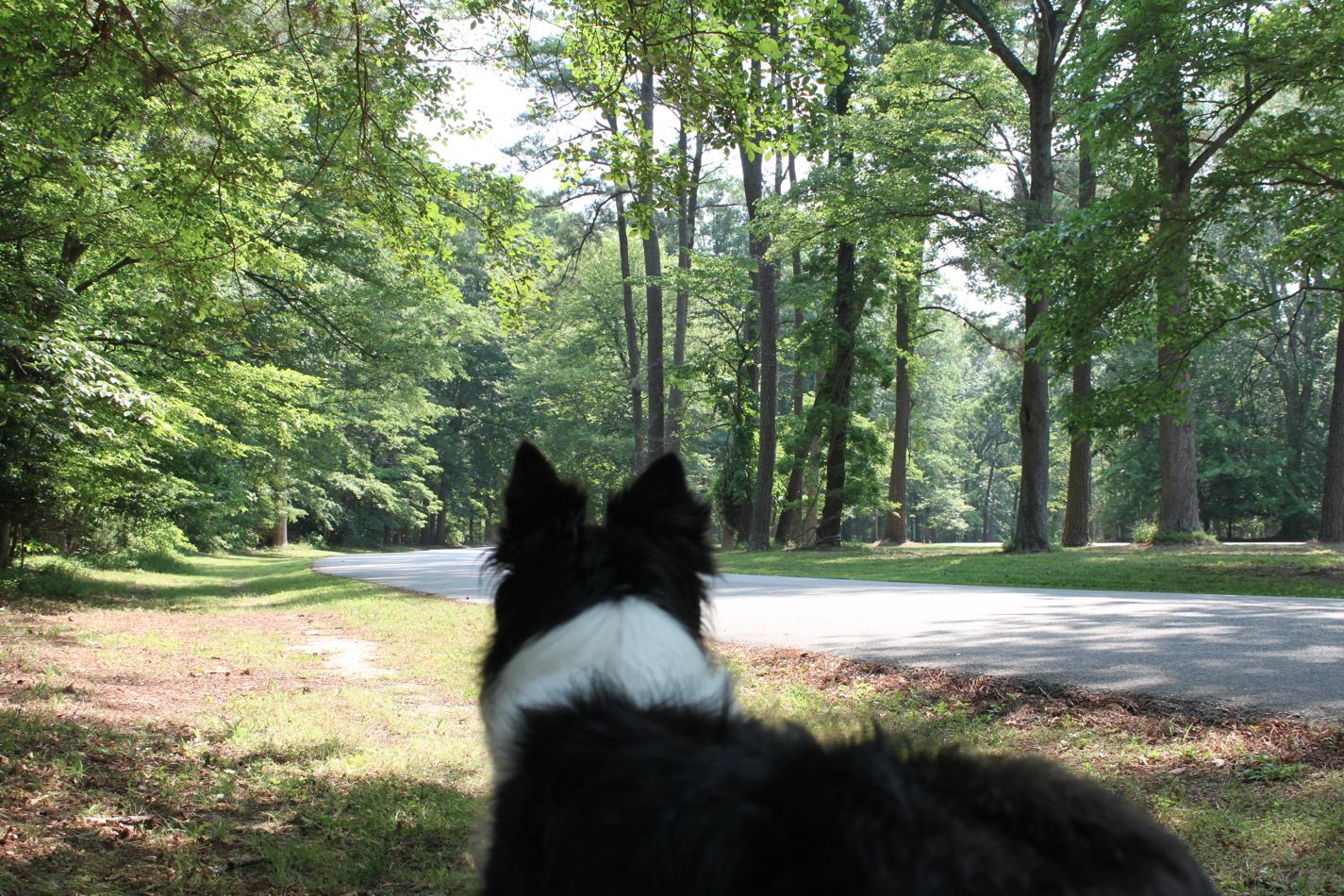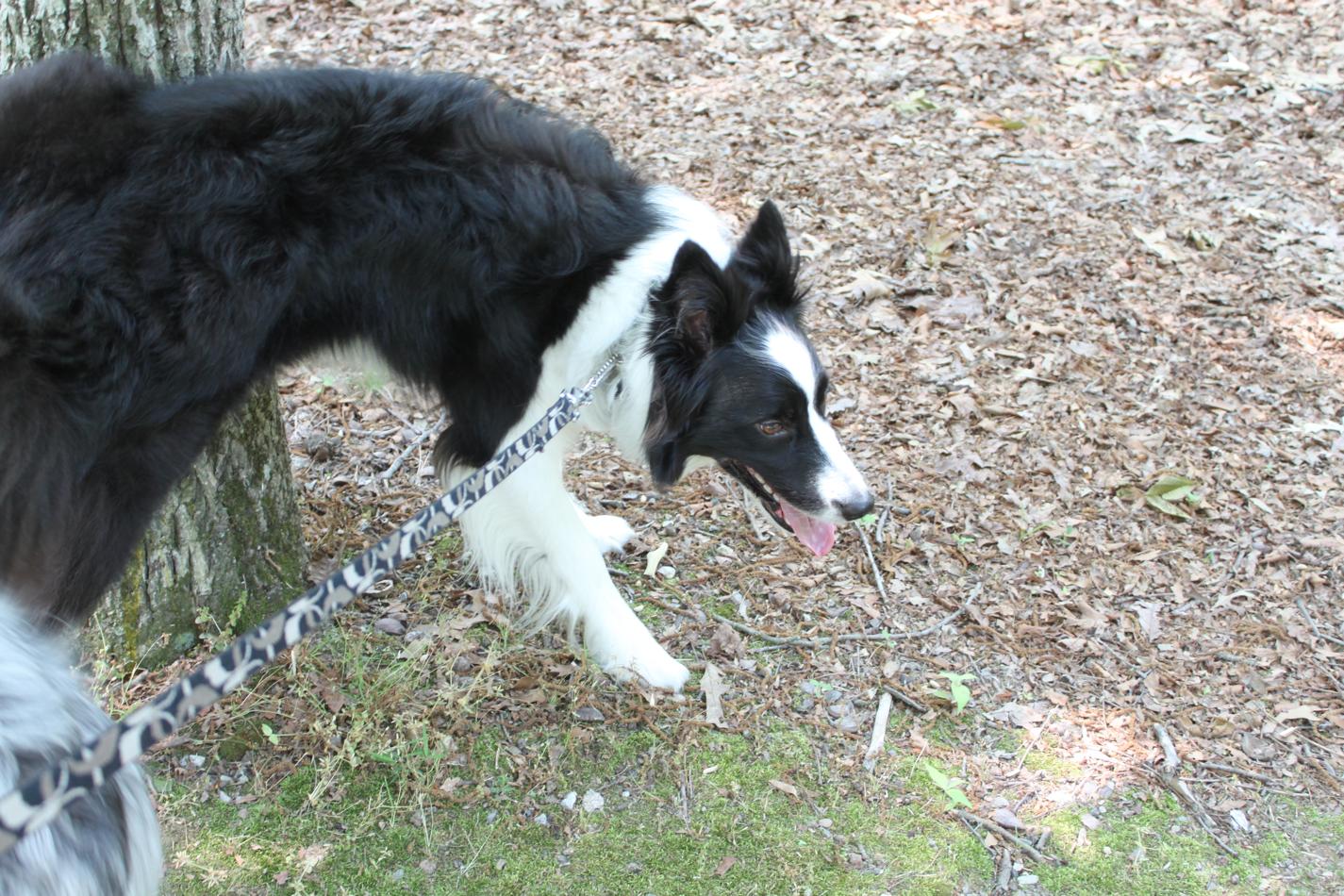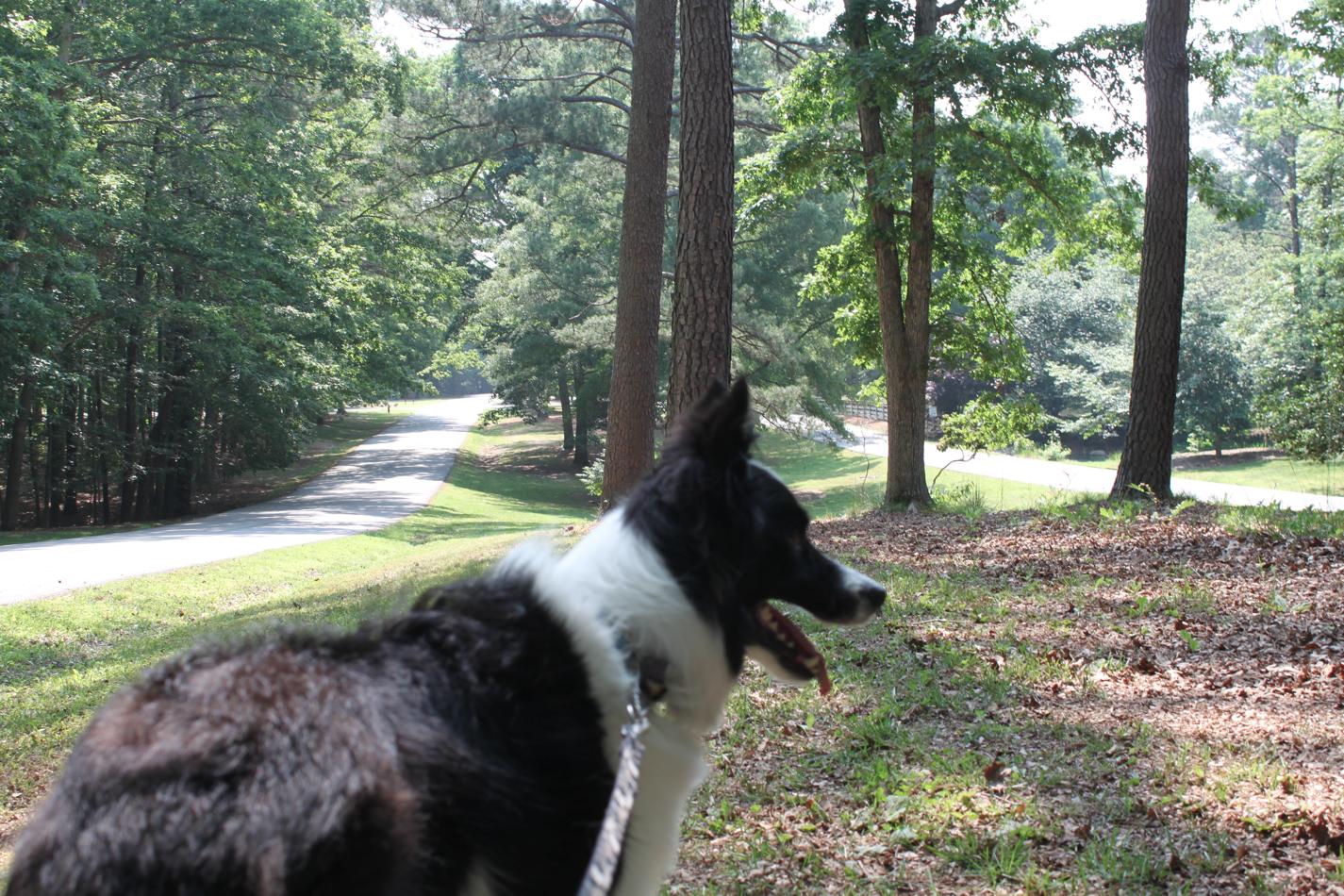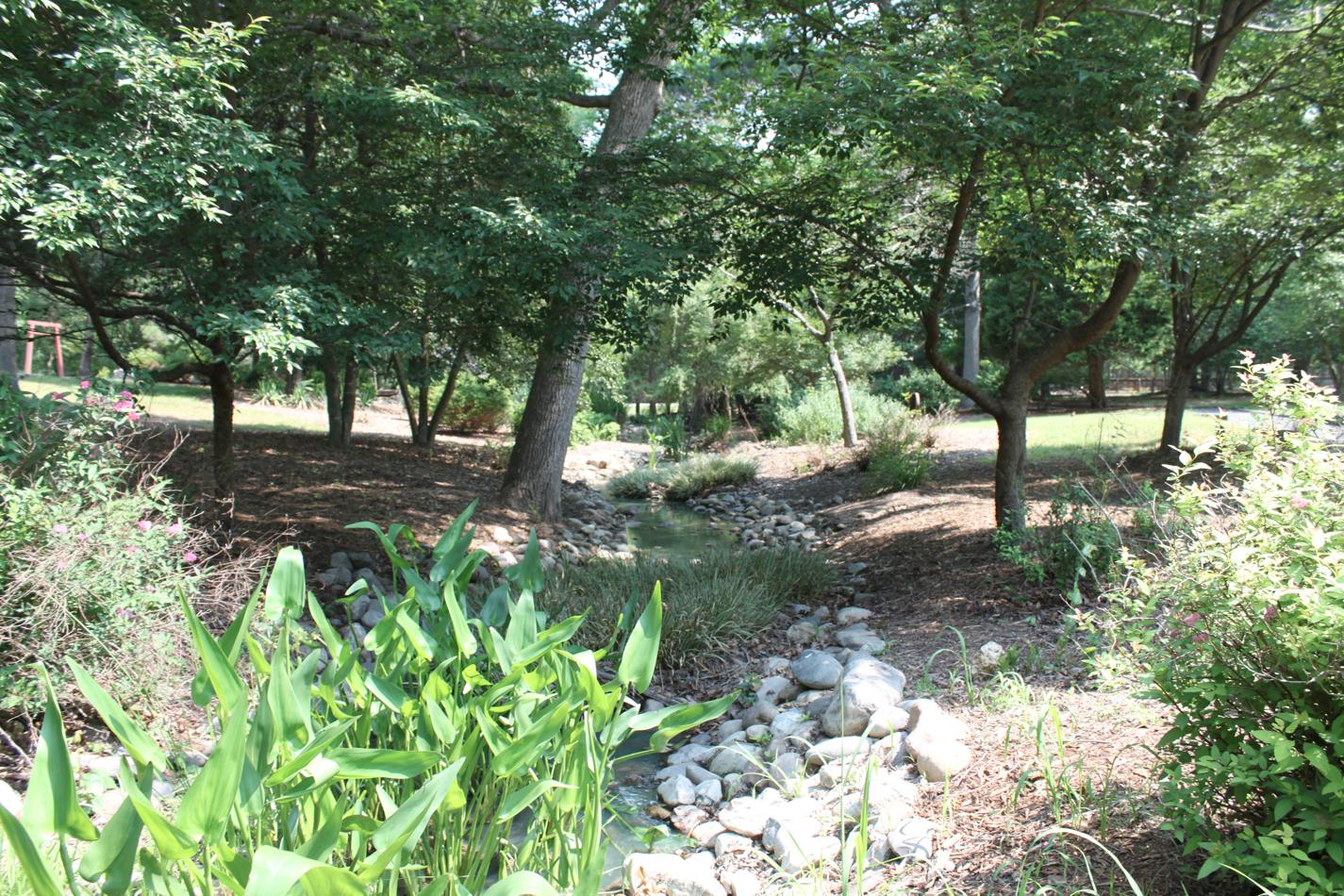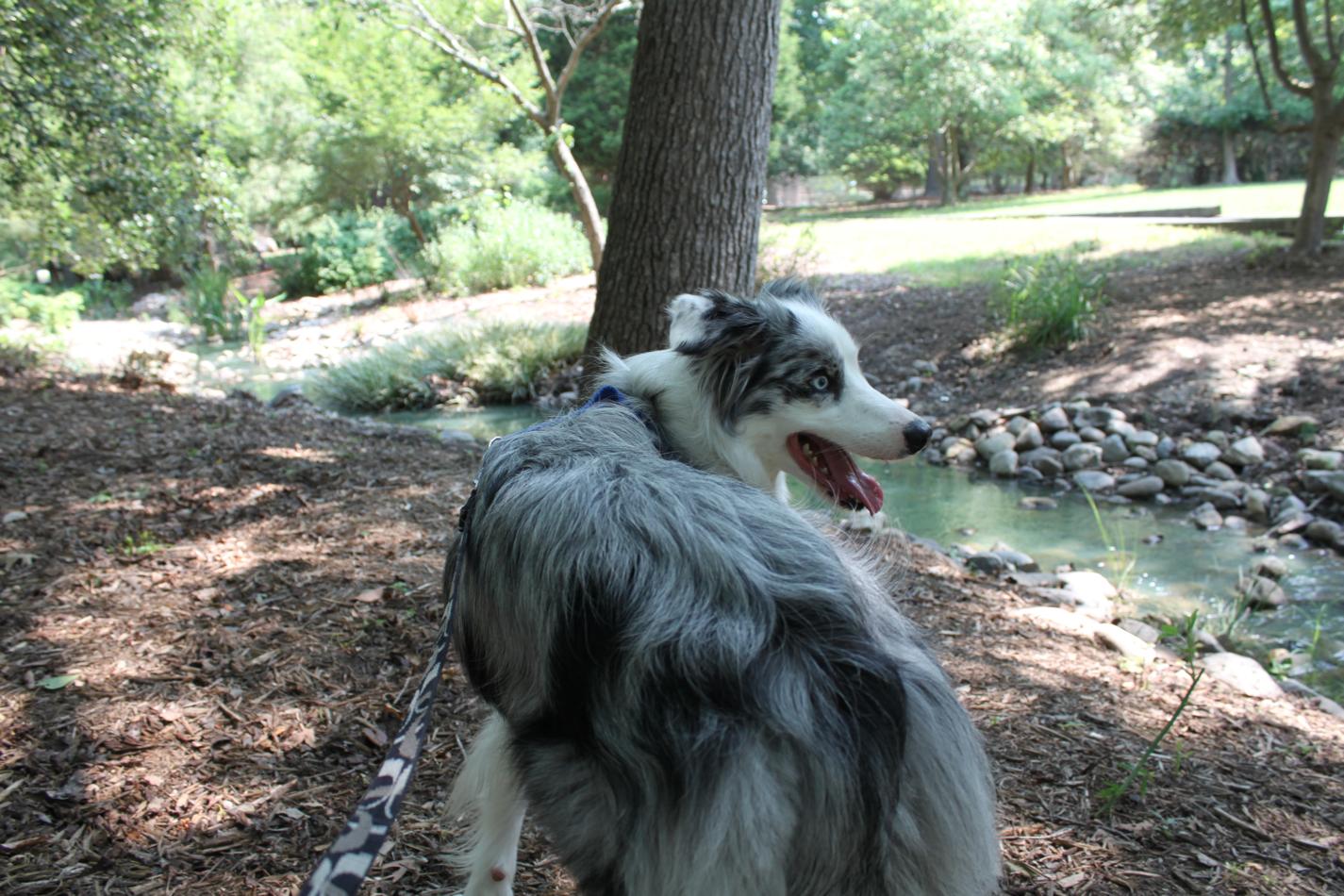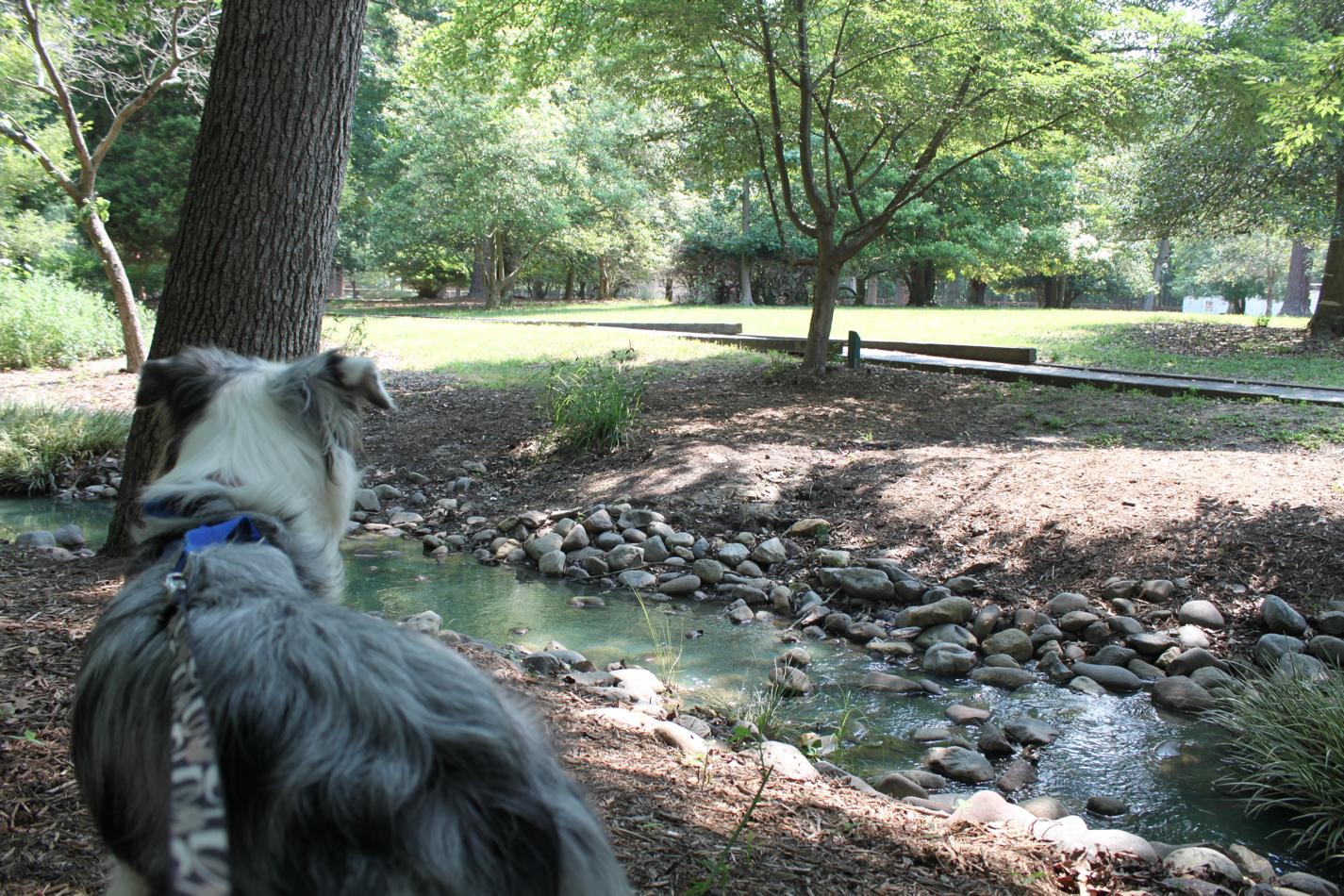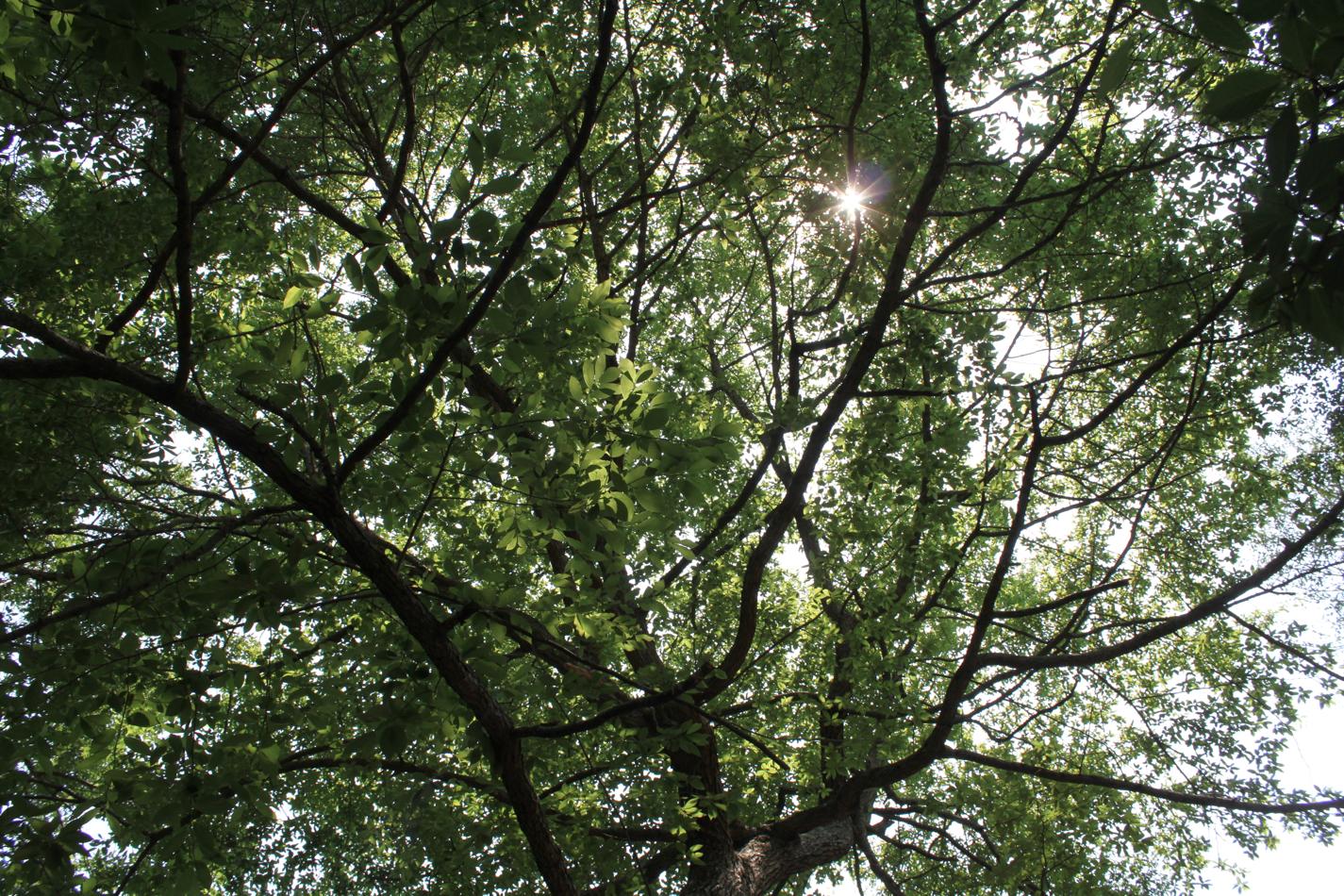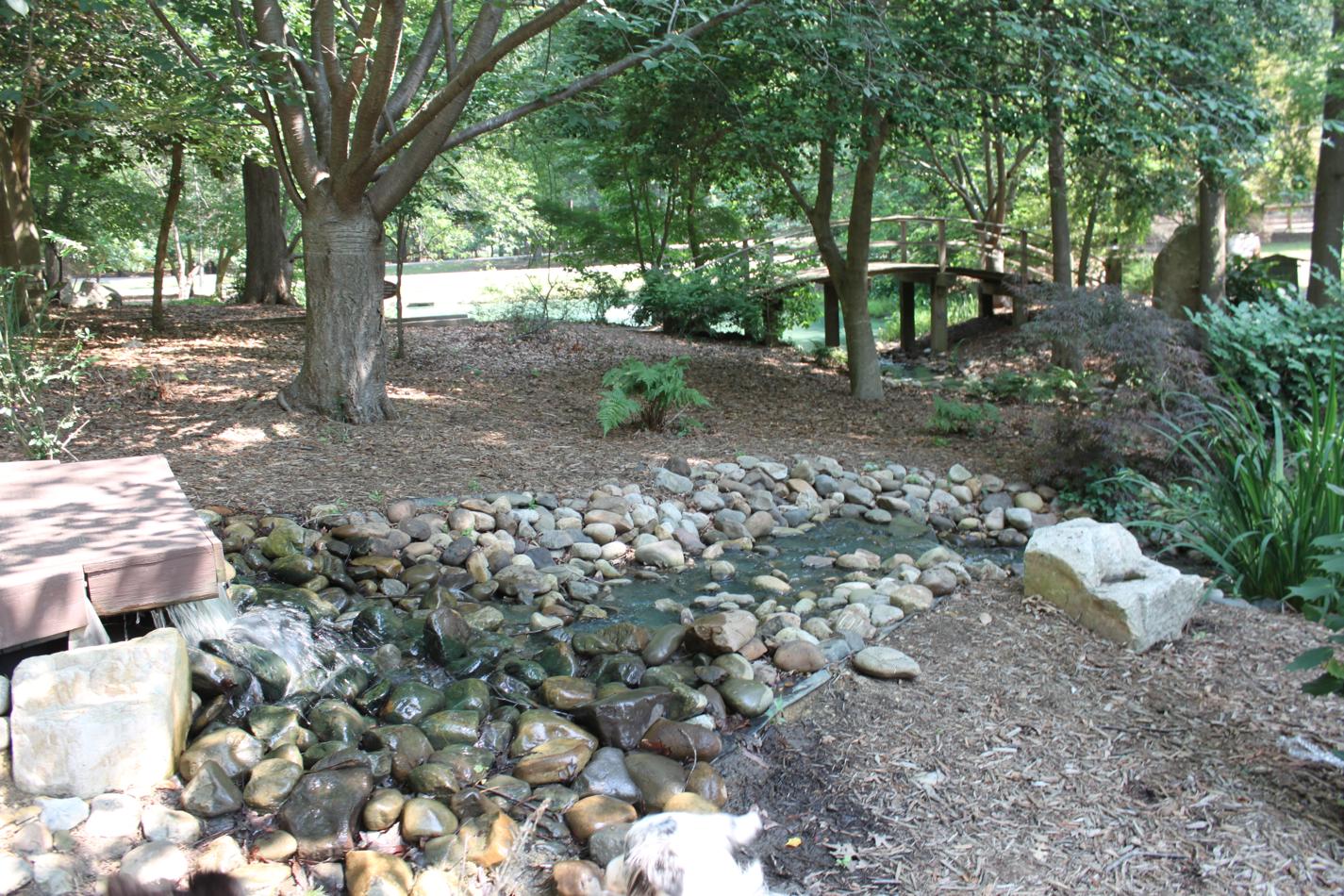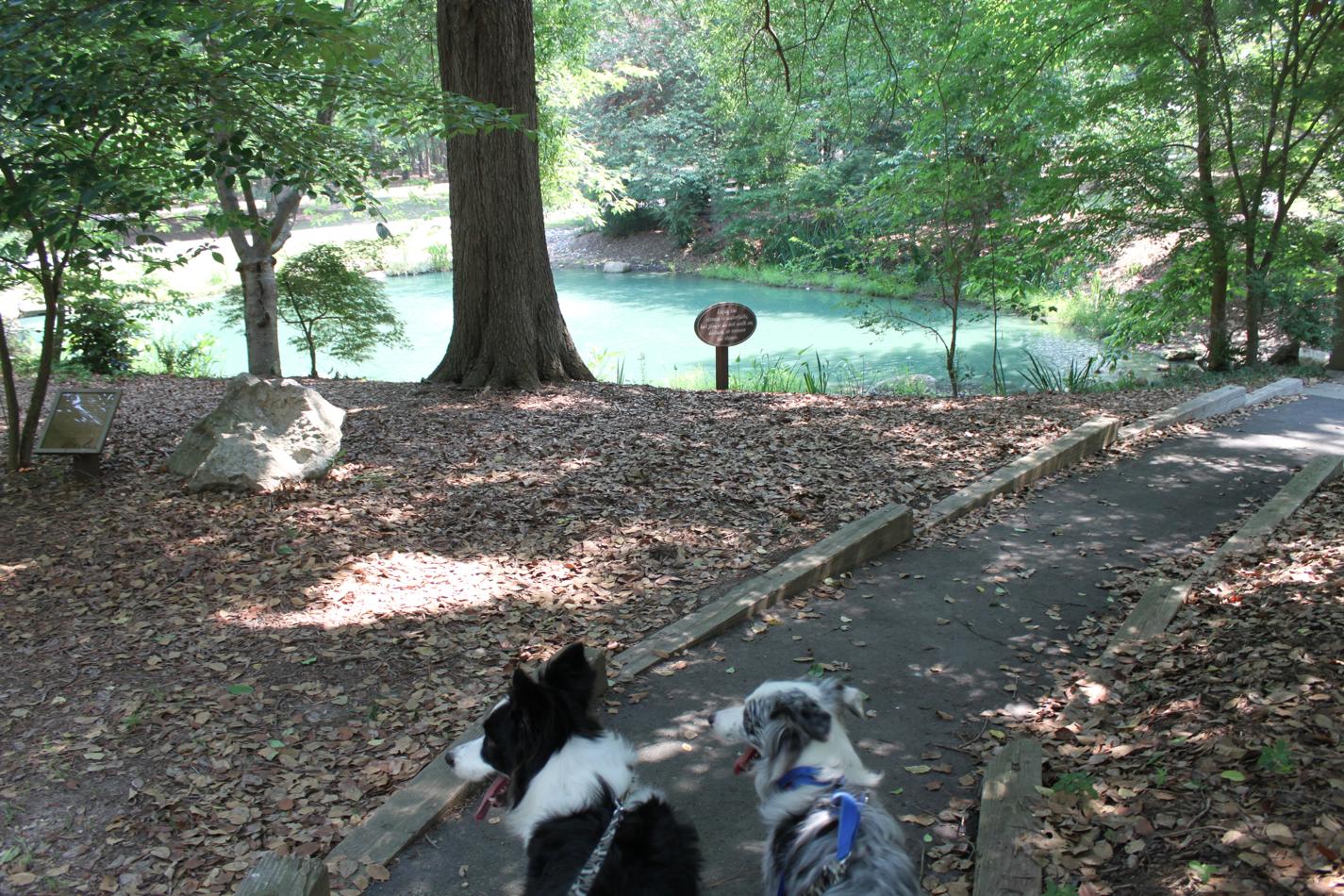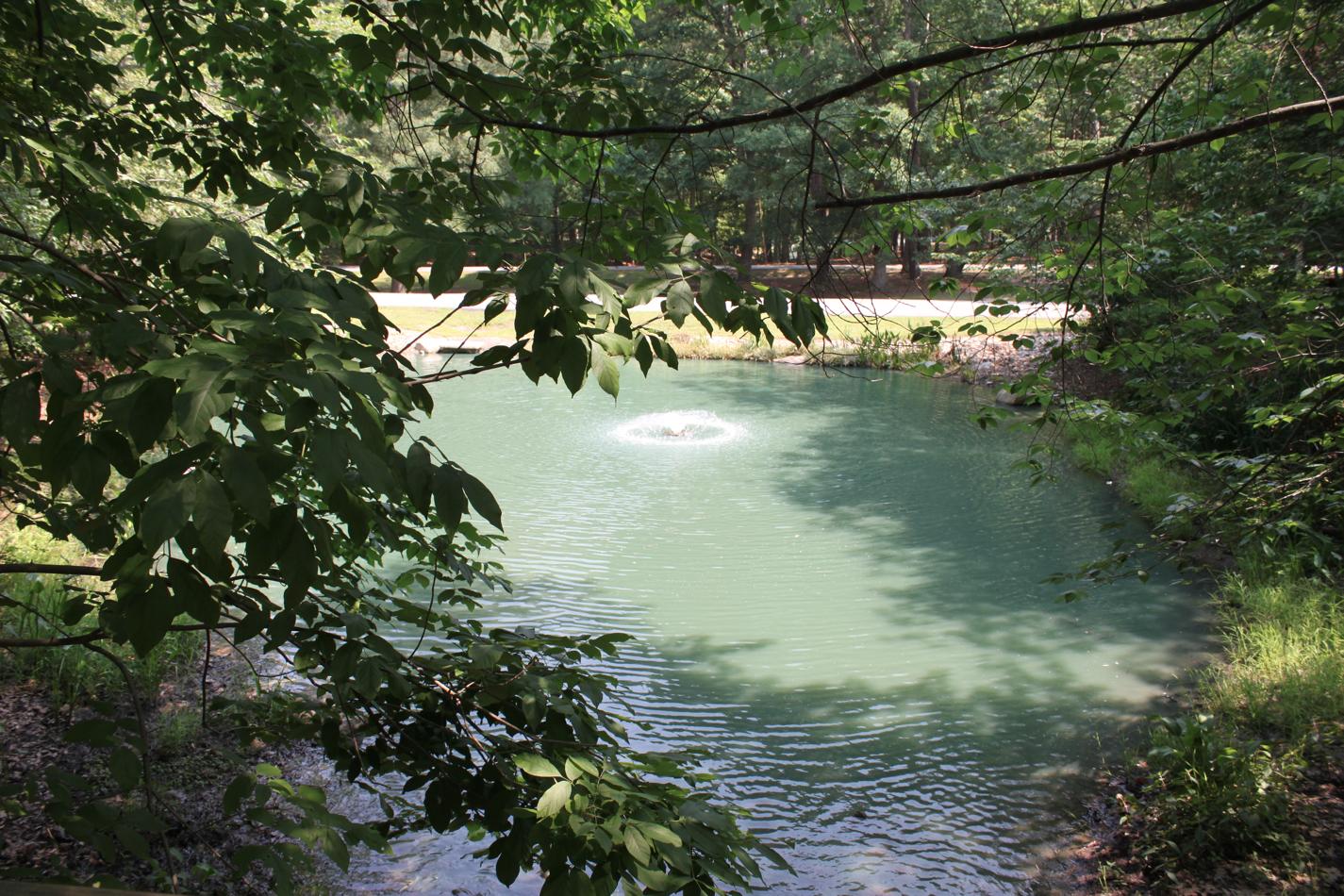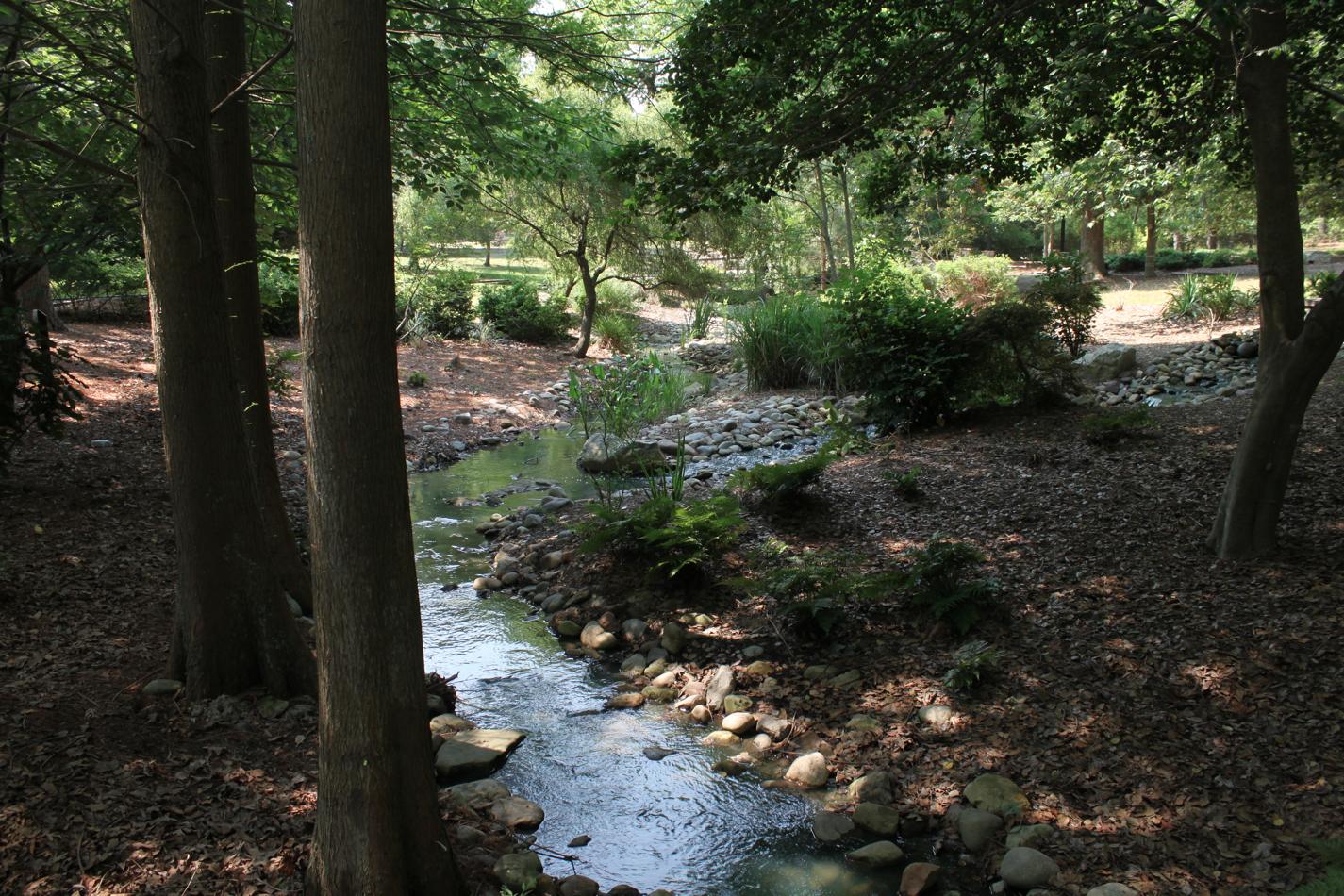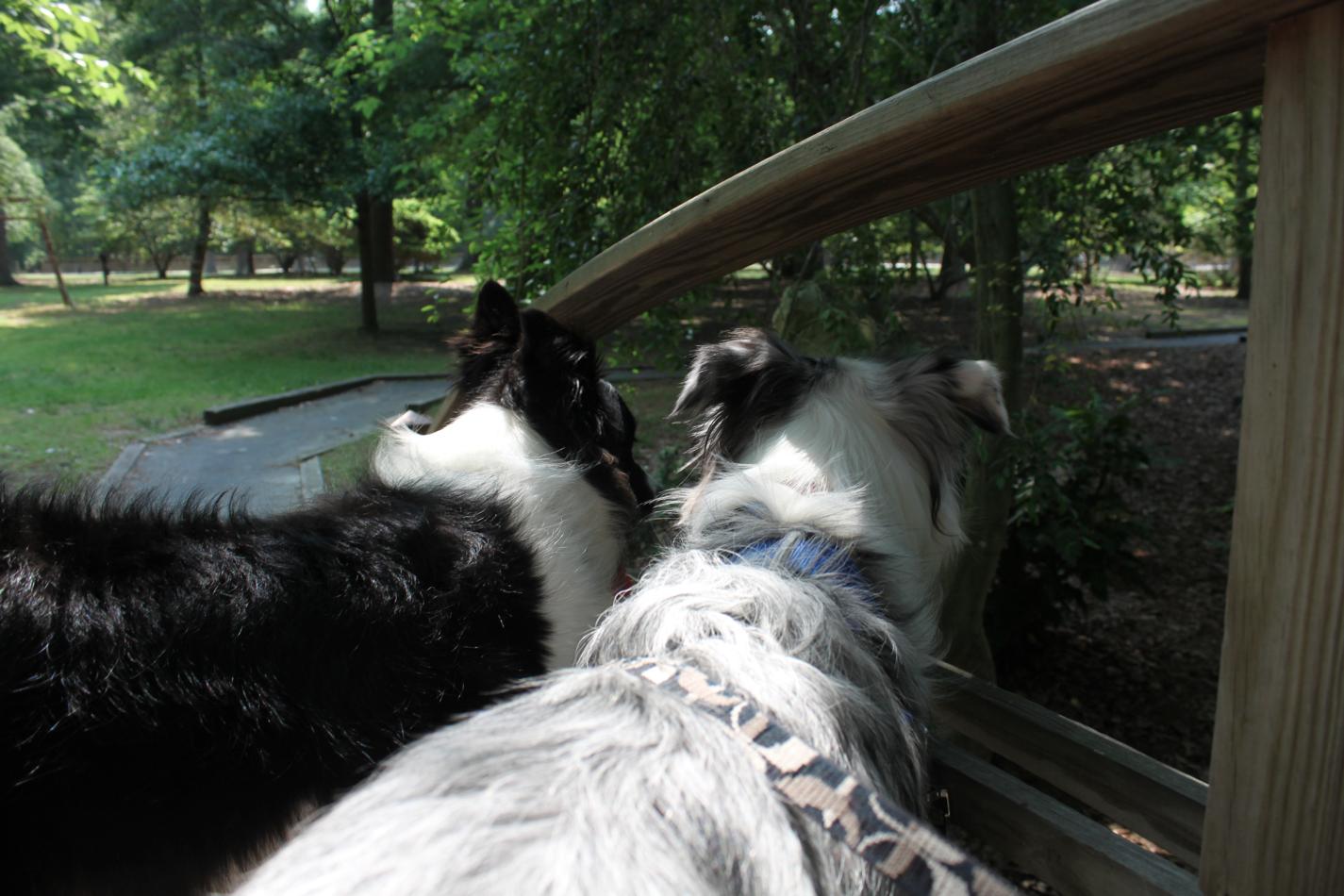 にほん?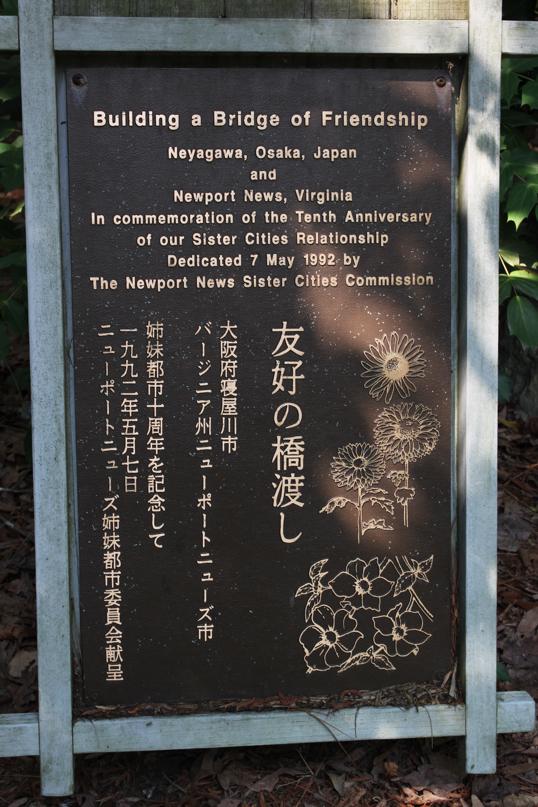 hmm. a little japan in here. :)
She is so annoying to phieren sometimes. she is A girl.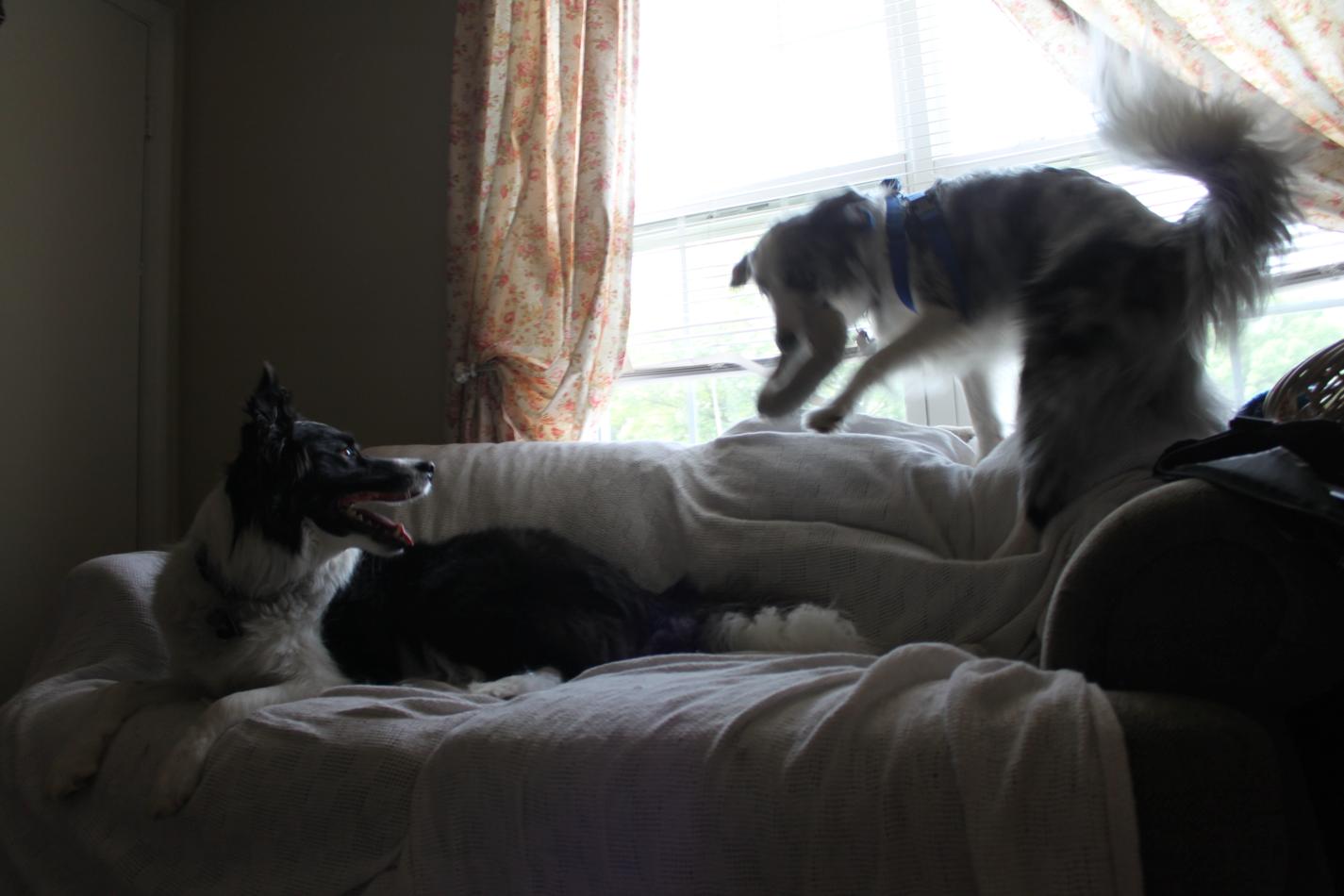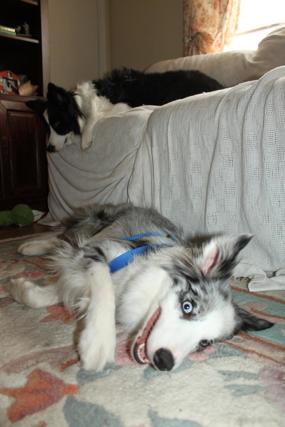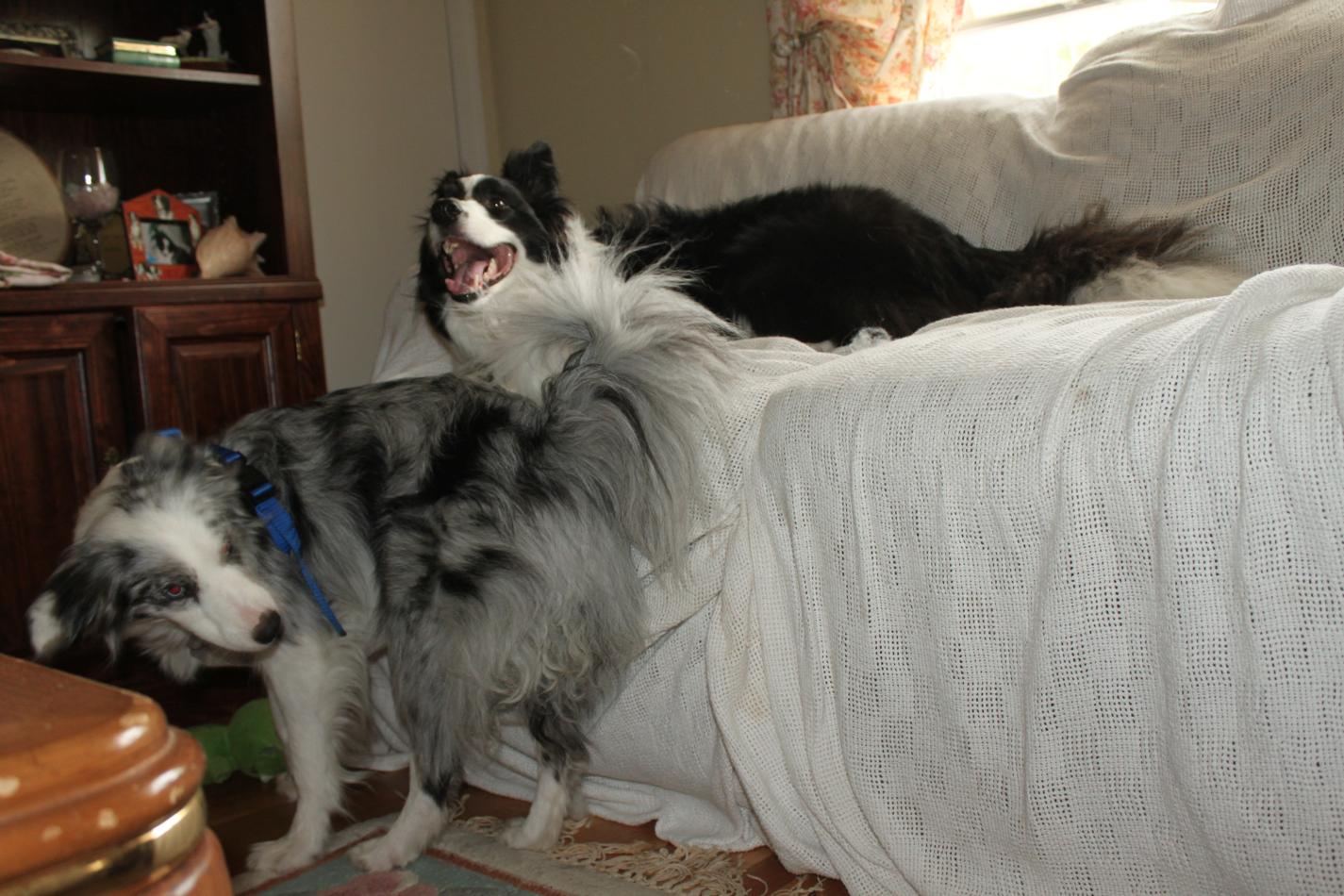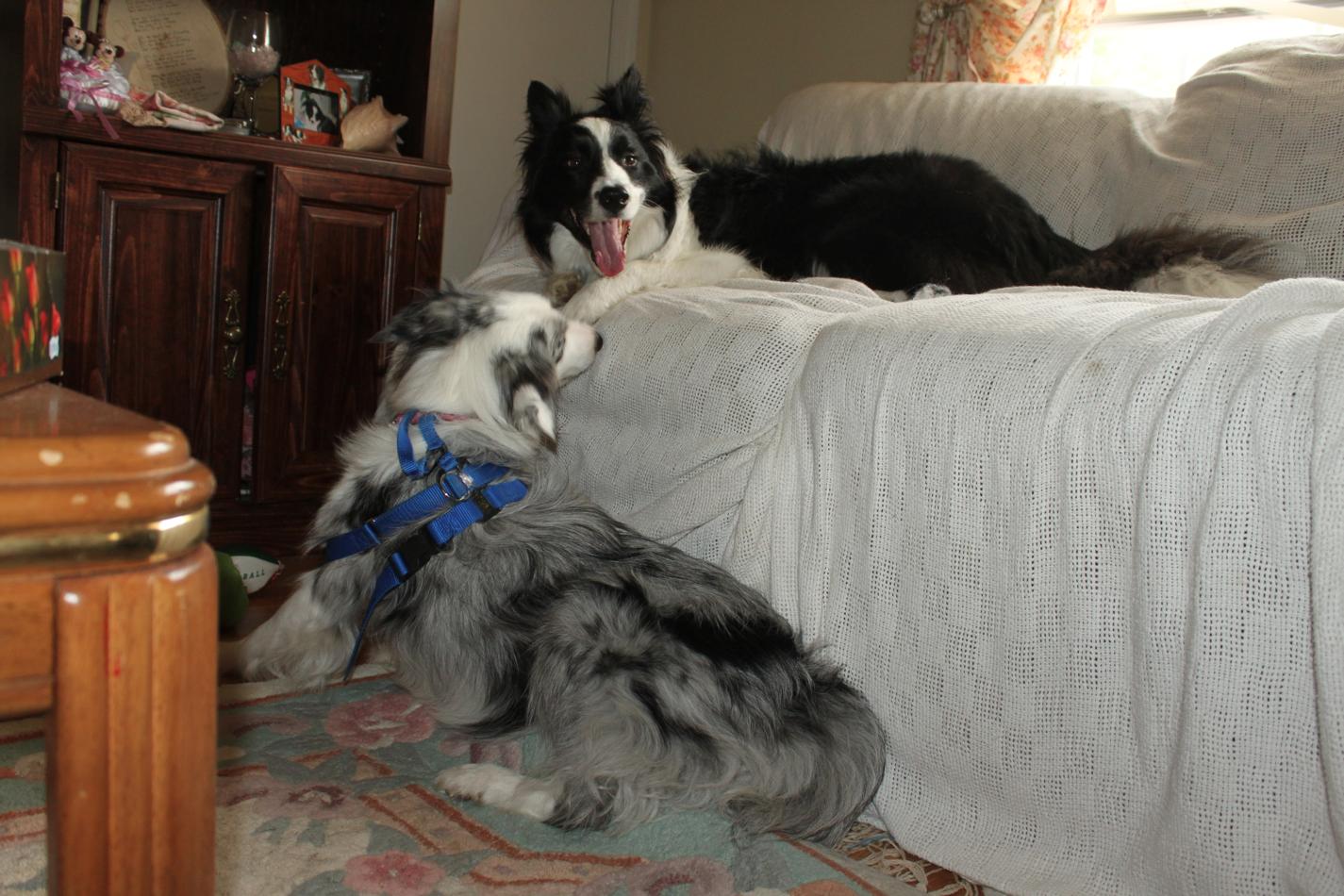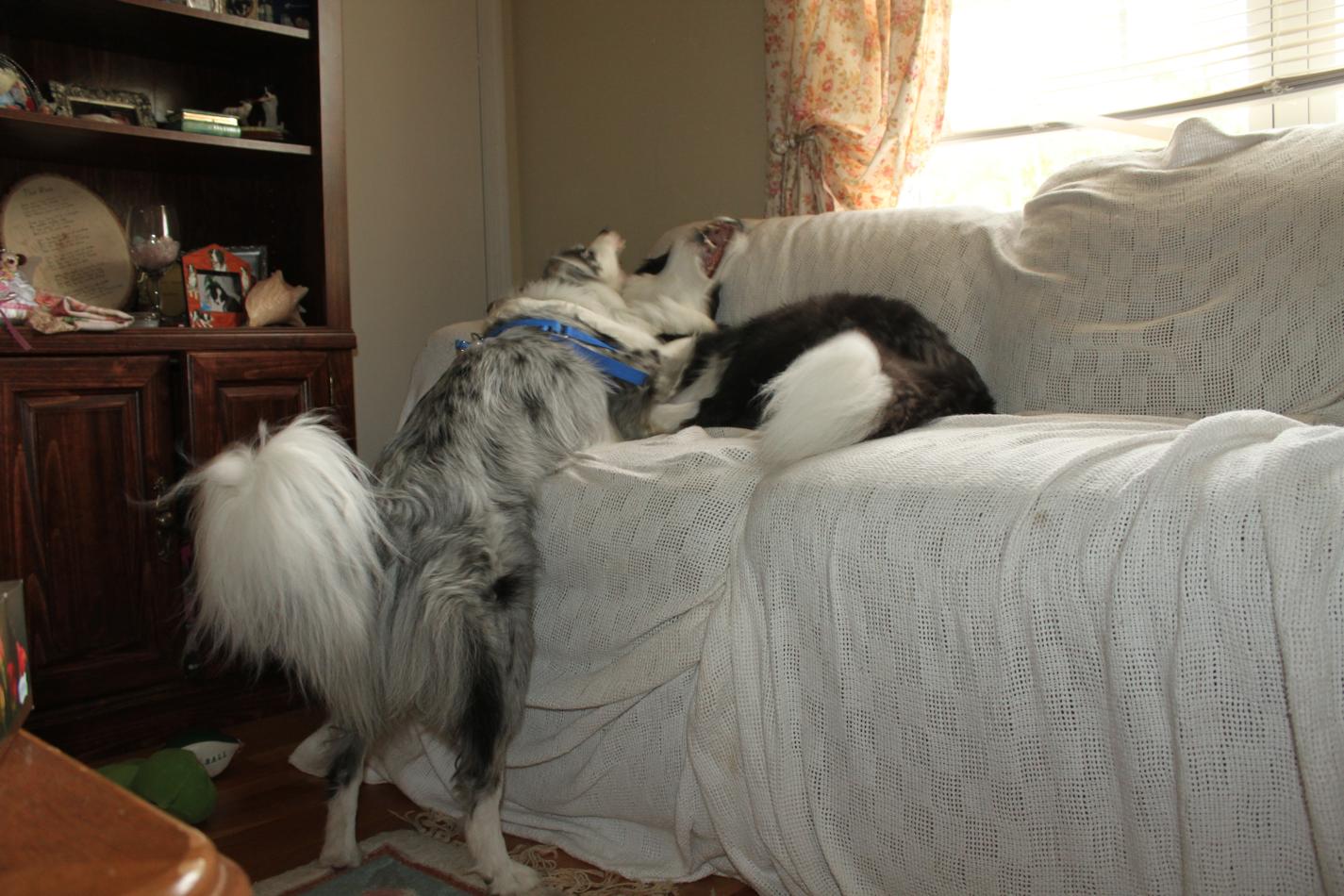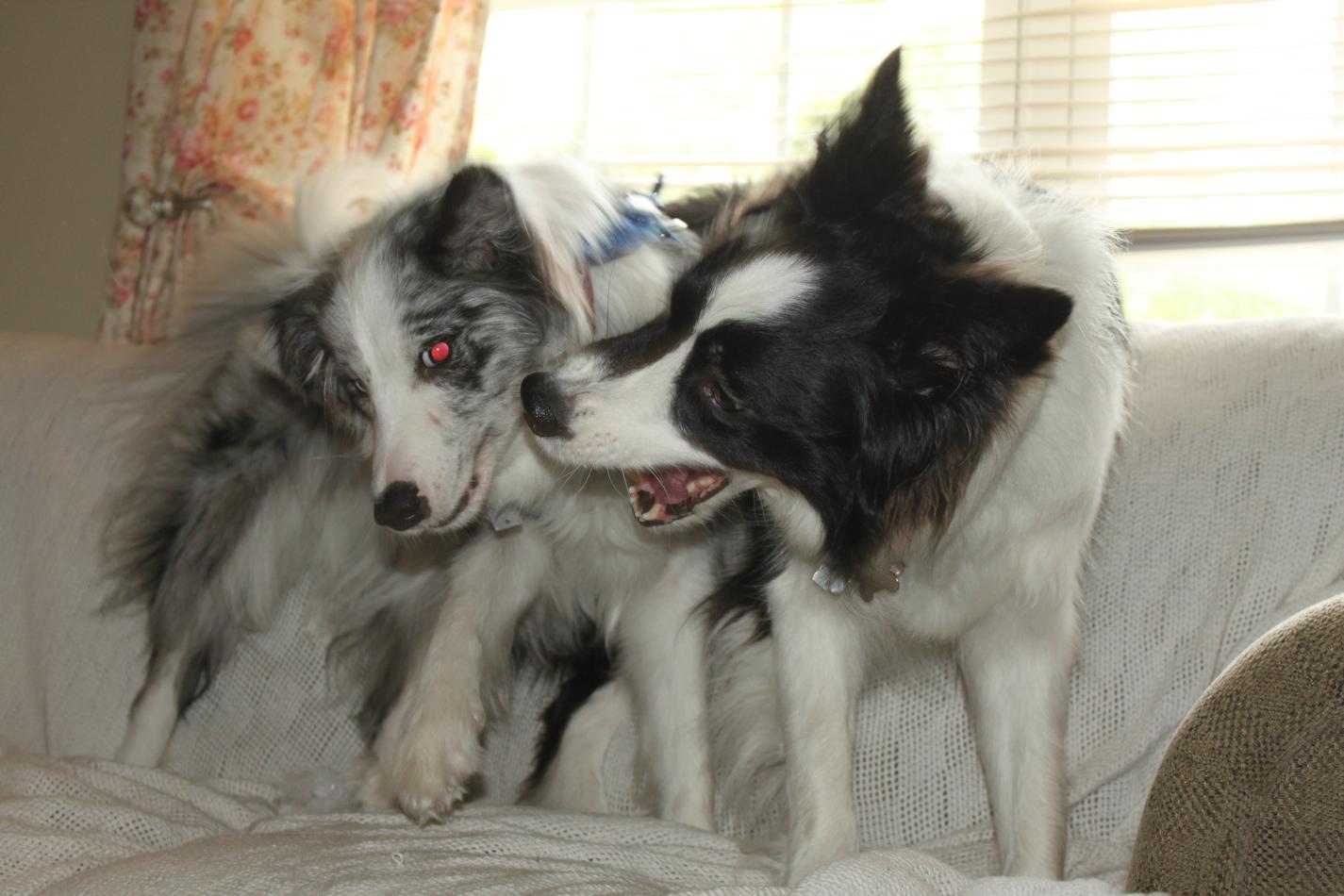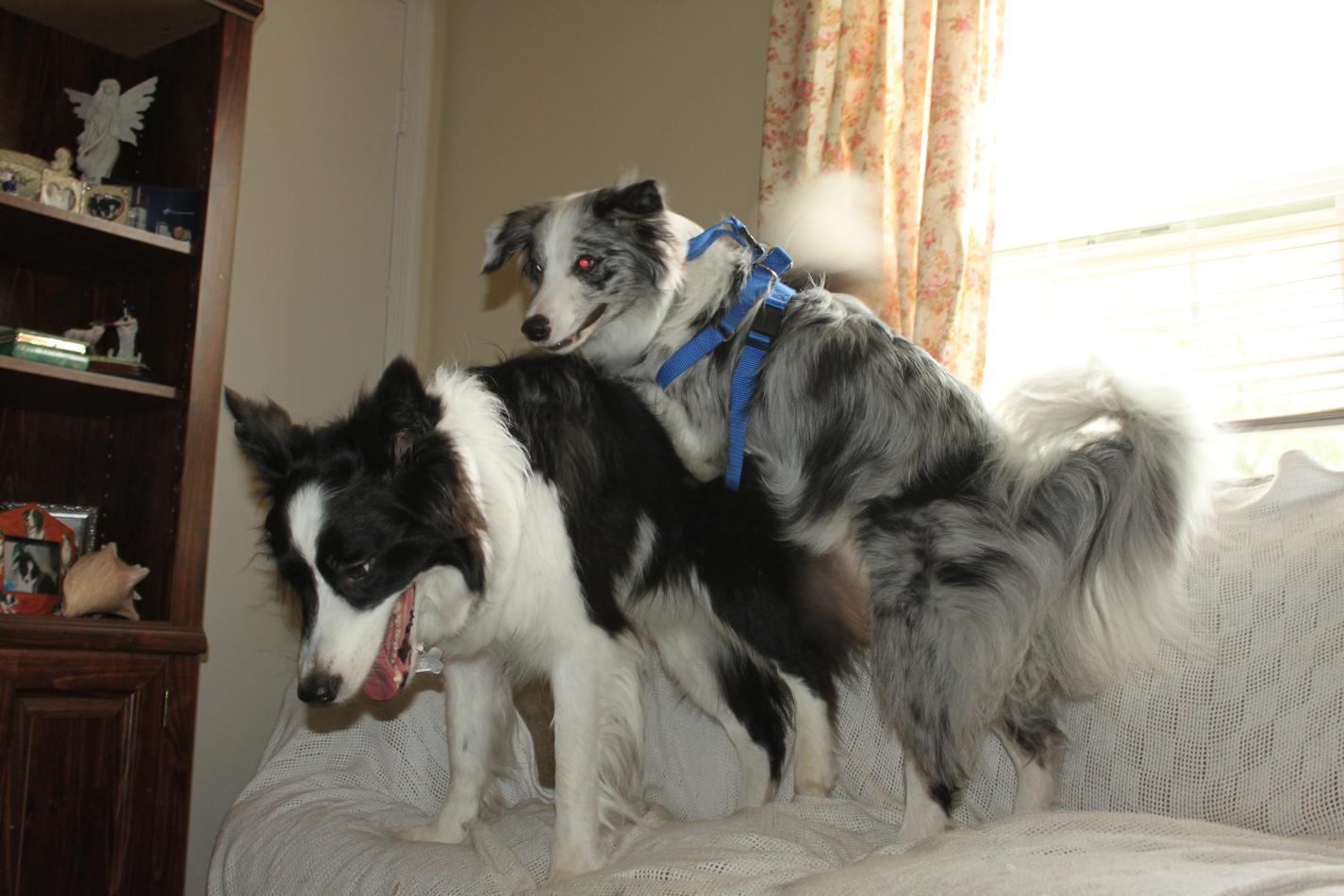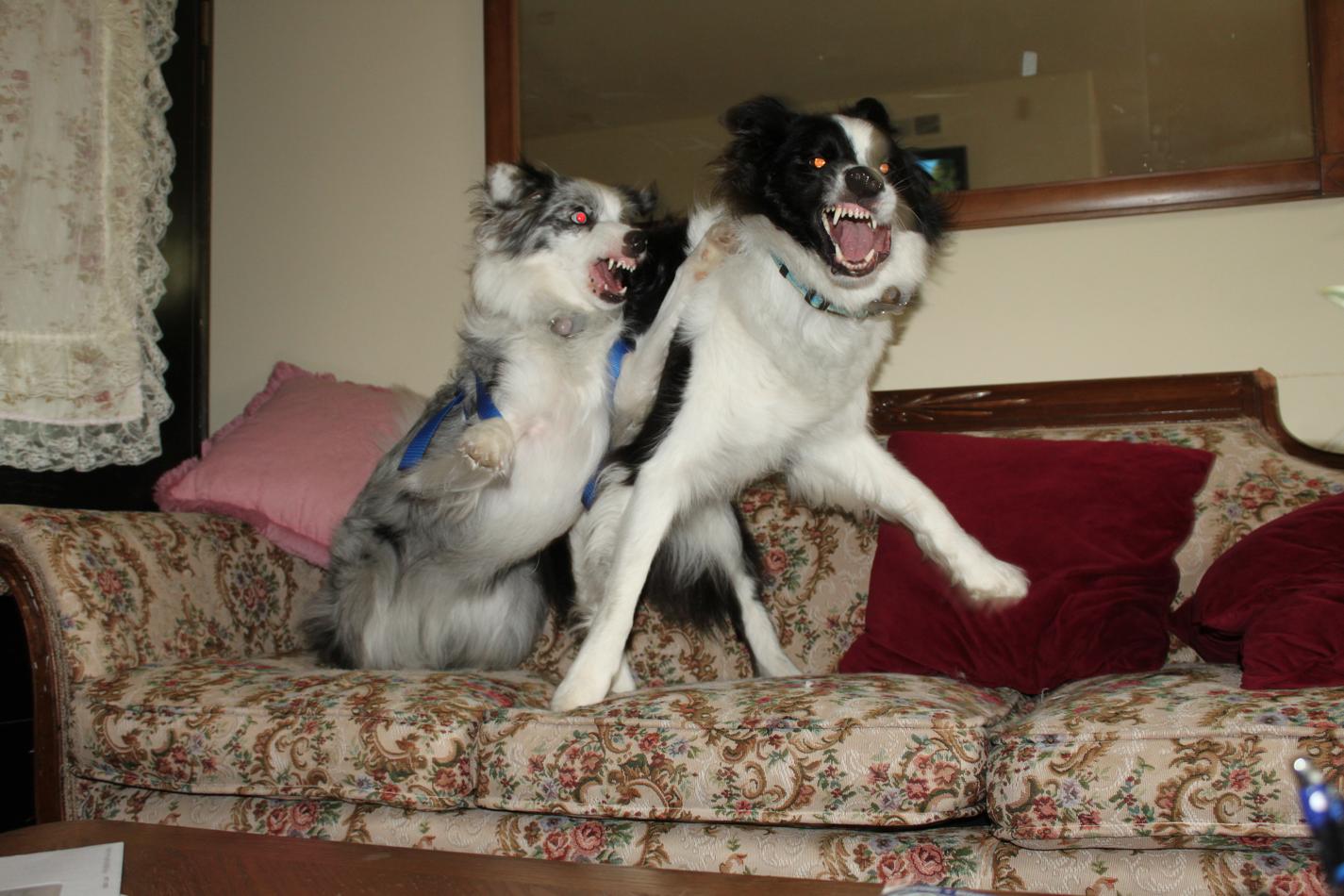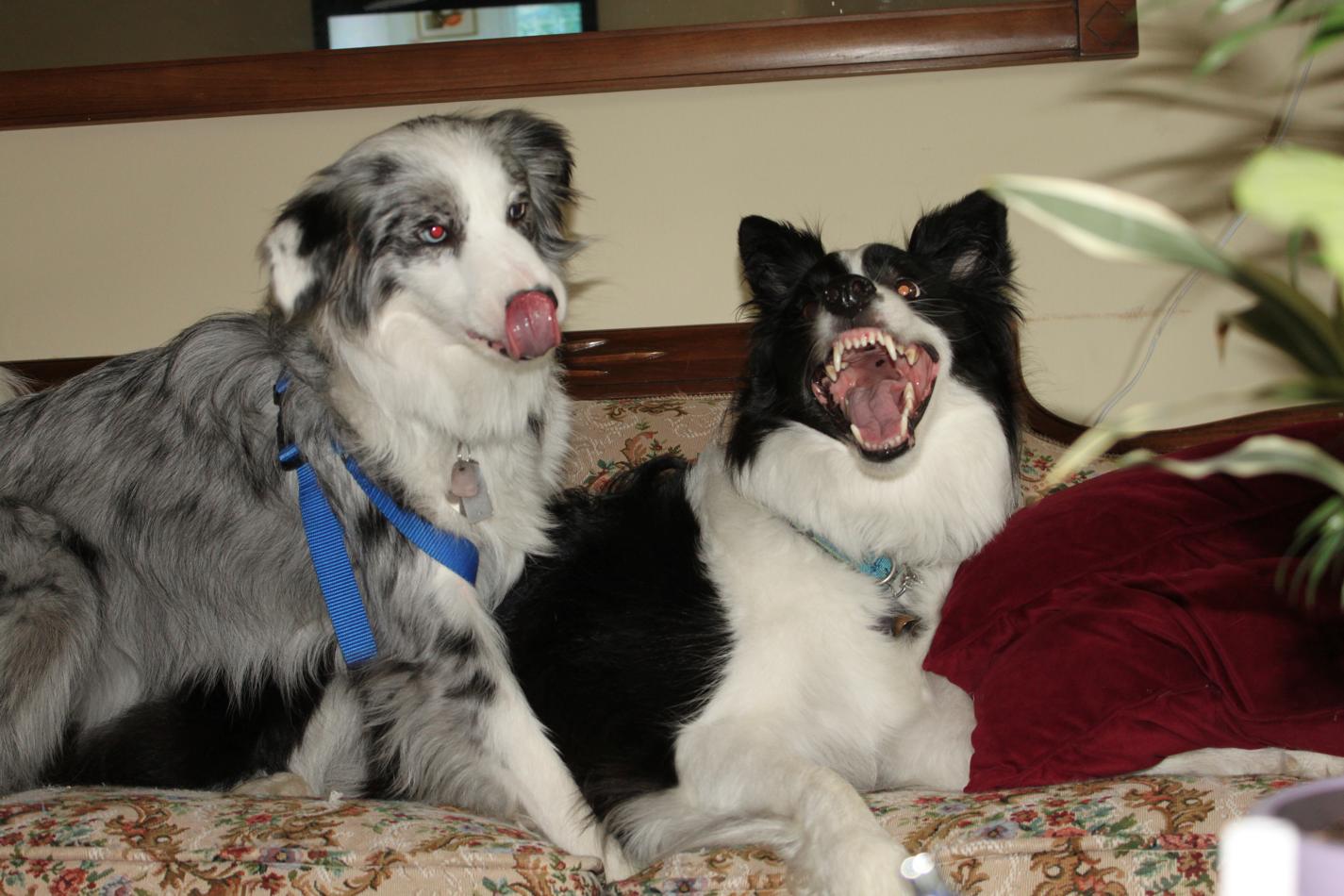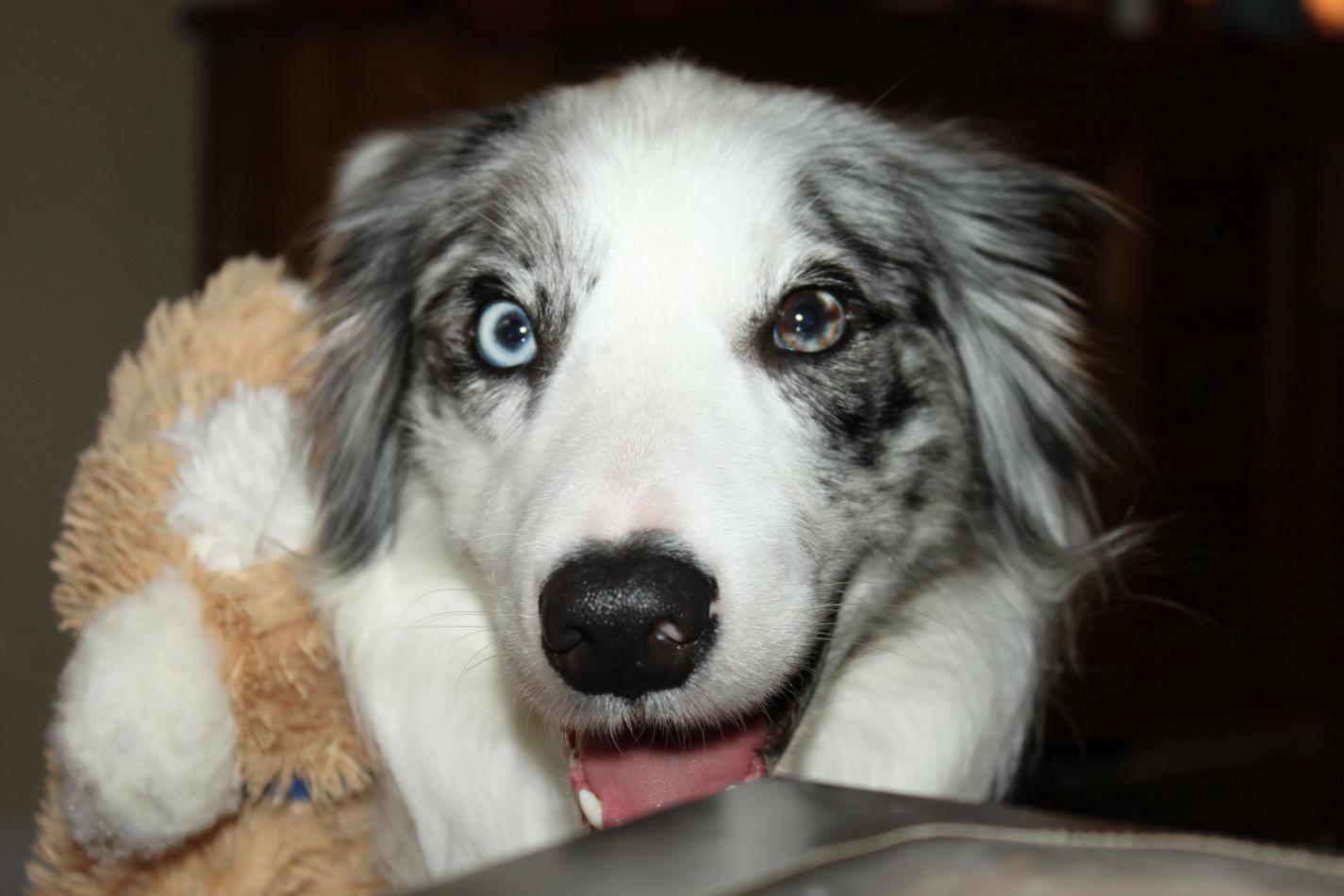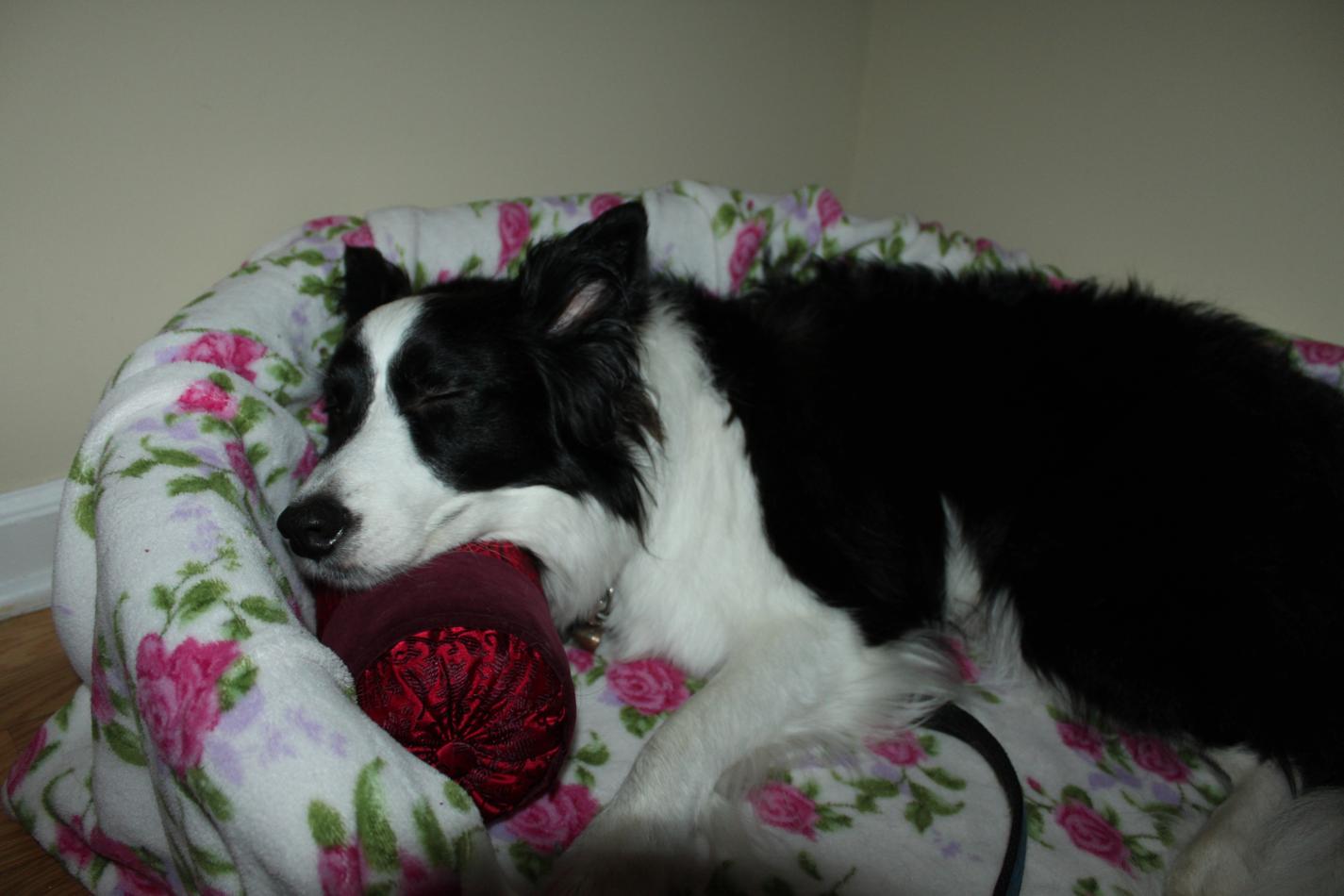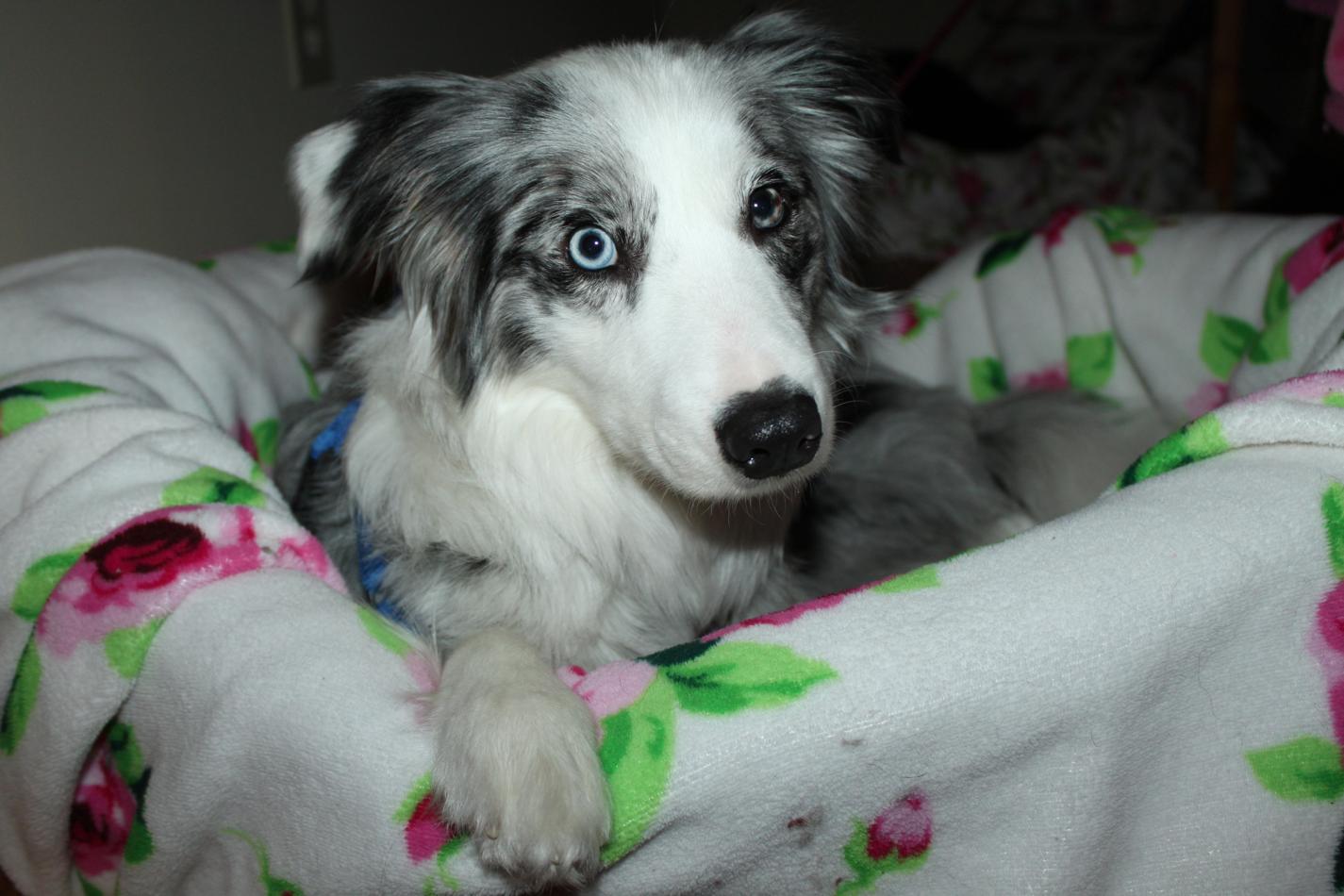 hahaha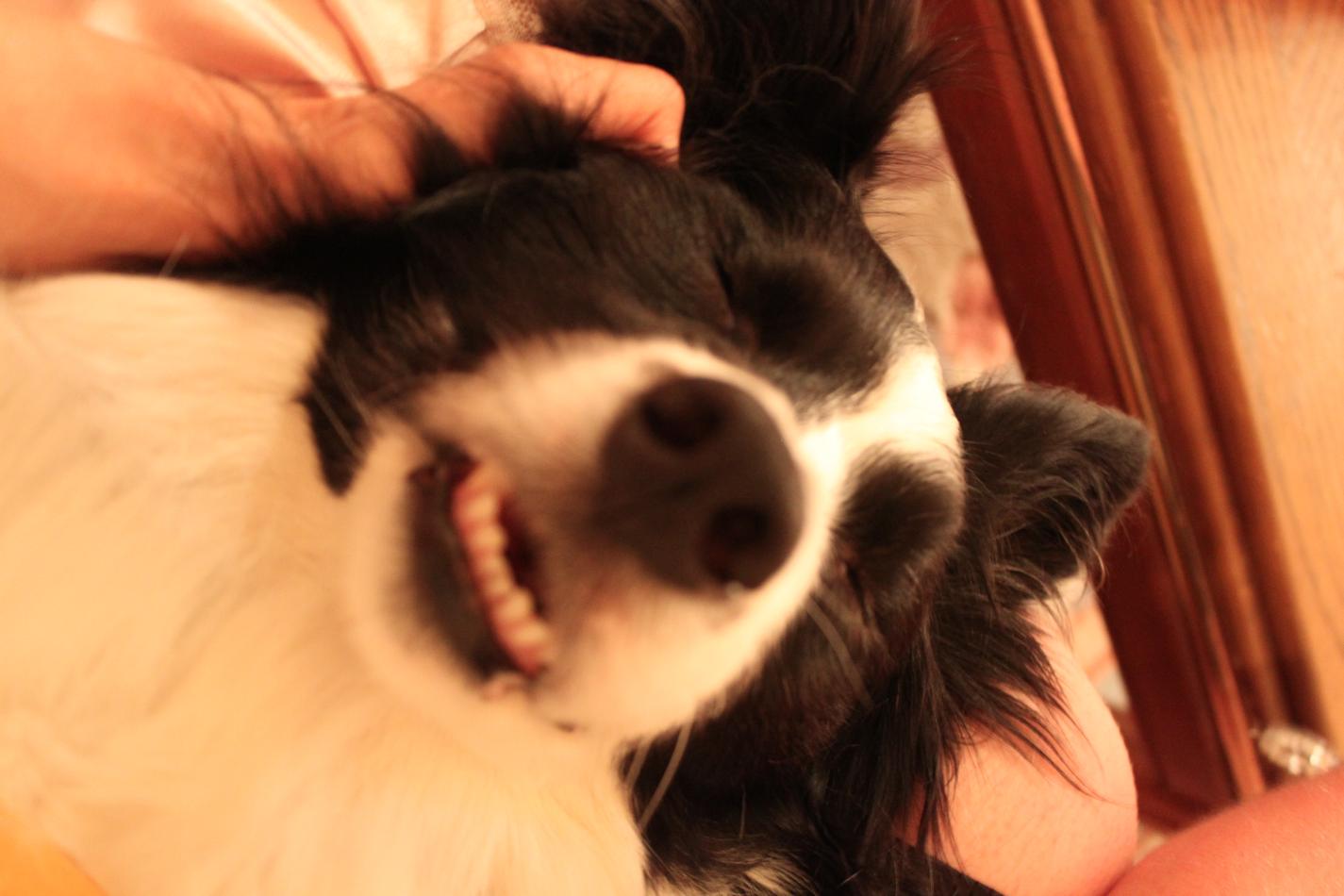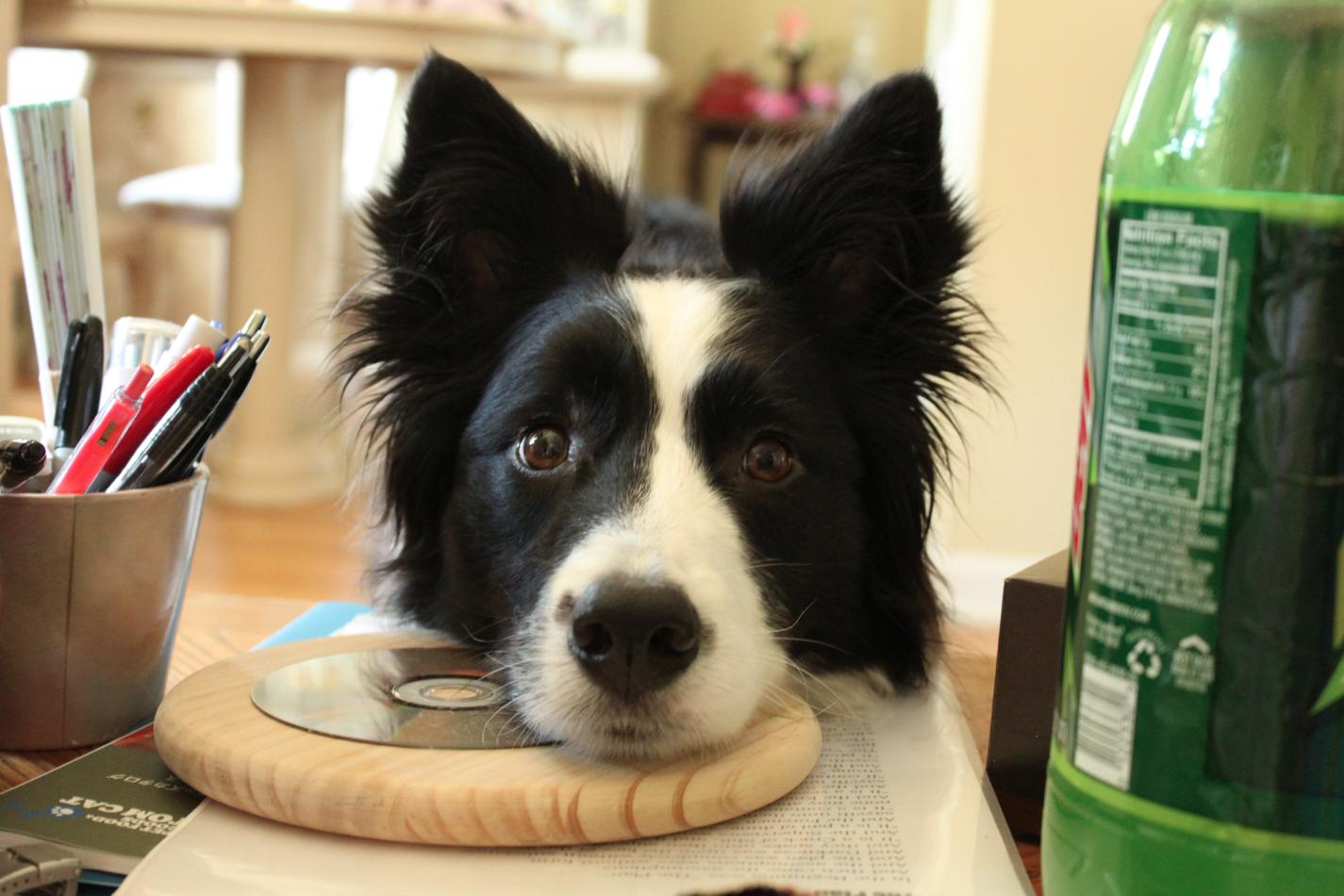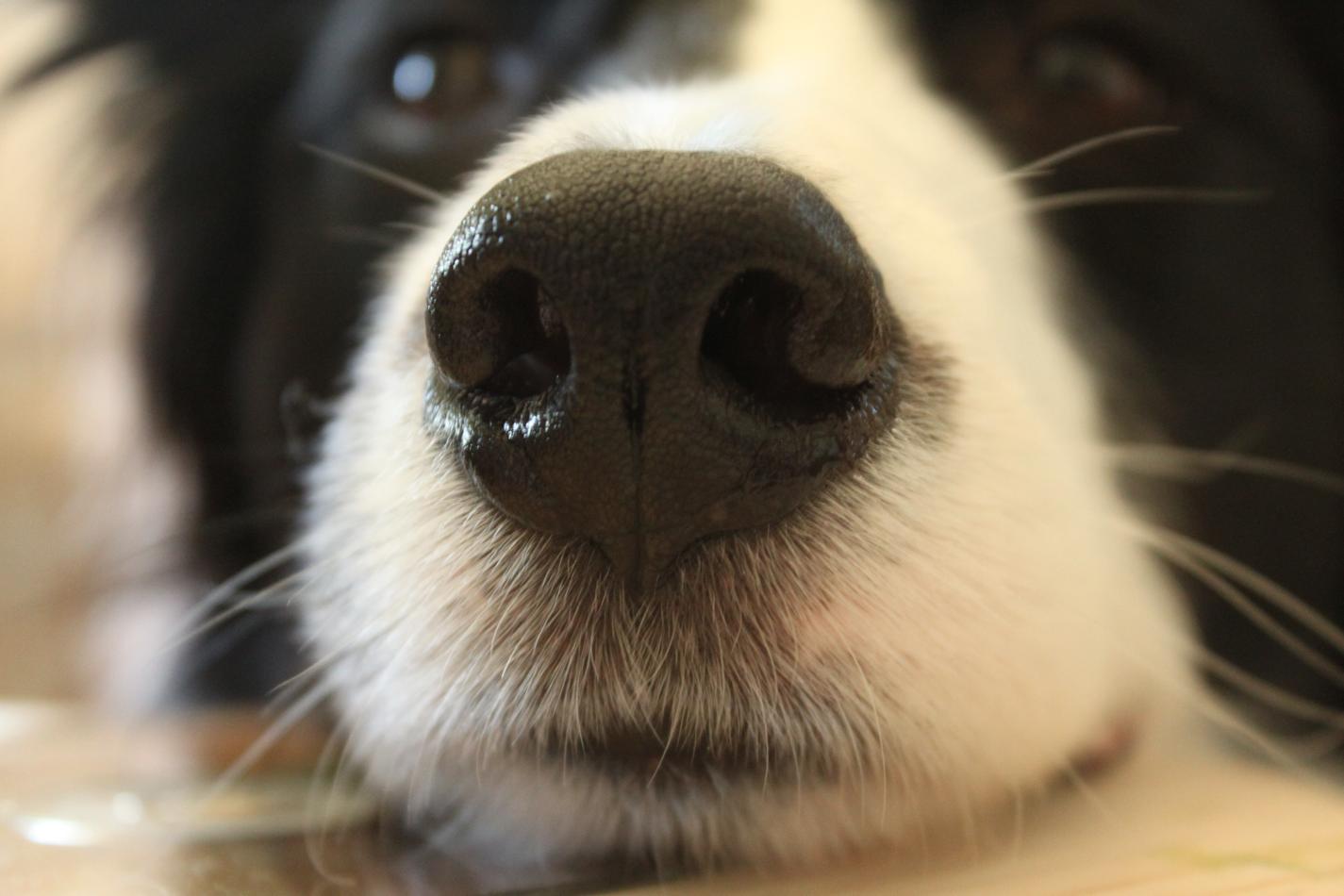 Phieren Loves to work for someone.
He delivered Brian's hat. yehh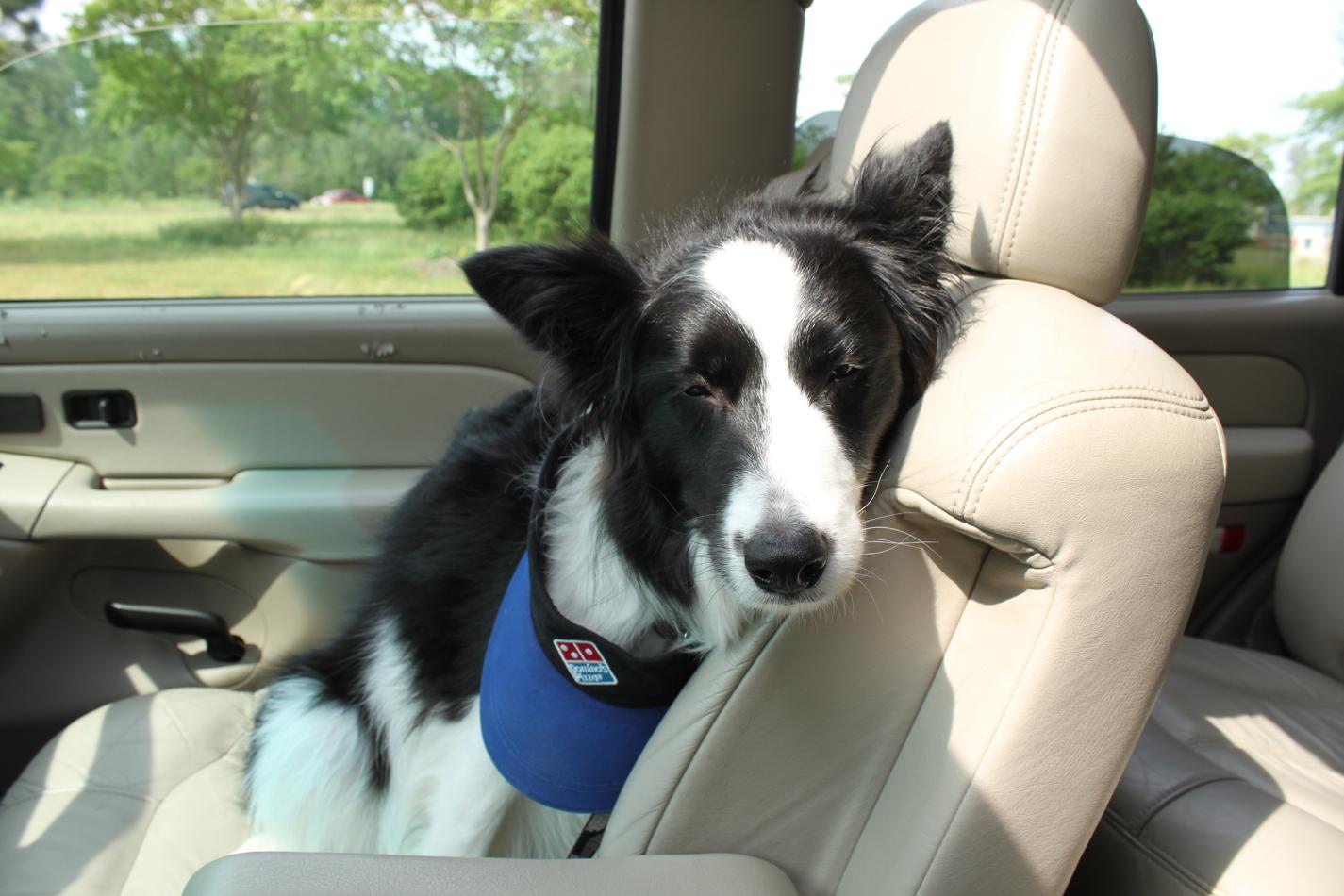 aww he looks so happy doing that.